Atlatszo.hu's tax authority battle continues in the courtroom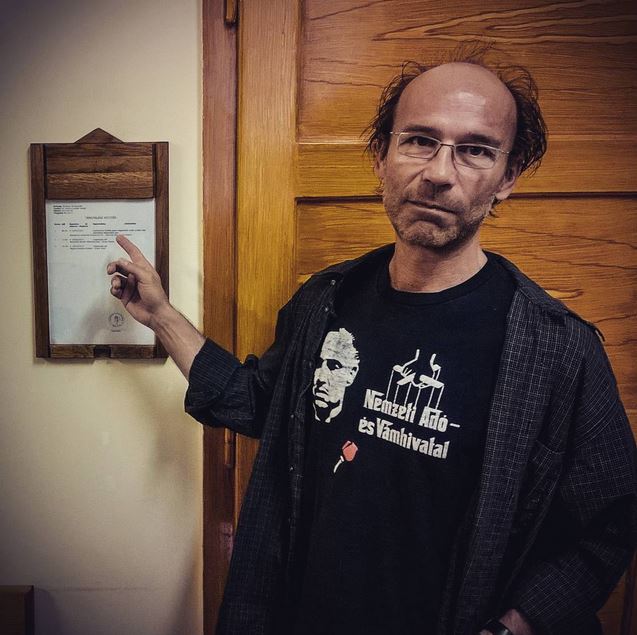 Another interesting day in court for Atlatszo.hu: NAV officials fail to turn up, even though they brought the case against Atlatszo.
Atlatszo was targeted by the tax authority, NAV, following publication of an article about how one of their departments deliberately blocks investigations of certain fraud cases. Reported as failing to pursue companies which are disappearing without paying what they owe, the head of the department which was sueing us for defamation didn't even bother to show up for the hearing.
We have had plenty of run-ins with the tax authority in the past, culminating in the lawsuit filed in response to one of our articles which exposed how the tax and customs authority seems to be refusing to investigate a number of high-profile tax evasion schemes.
Our investigations have shown that, since 2010 when the current government came to power, NAV has become increasingly reluctant to investigate certain cases. KUIG, a department within NAV established for the specific purpose of unraveling intricate networks of tax evasion was disbanded. It was also in 2010 that Katalin Somos became the person in charge of major fraud cases. And yet, she has personally shut down several tax fraud investigations which have led to alleged perpetrators disappearing without paying the taxes  in due central funds.
In fact there are reasons to think that Somos is one of the top Hungarian officials who has been banned from entering the United States on suspicion of corruption, along with the head of NAV, Ildiko Vida. The ban on 6 Hungarians became public last year, when the US government invoked a little known presidential proclamation to prevent specific people from entering the country, in support of their anti-corruption policy.
Somos has also been connected with the notorious cash register scandal from earlier in the year
The testimonies at the latest court hearing revealed some new details about how the rearrangement of the NAV internal structure came about. Criticism was targeted at KUIG – that their investigations took too long and that while their efforts may have led to exposing fraud, it  did not lead to any successful claims of the unpaid taxes. However, this was a questionable argument, given that KUIG's main purpose was not cracking down on lost tax receipts, but instead mapping out the networks of value added tax evasion.
During the court hearing, NAV's legal representative argued that Somos and a number of witnesses for the defence should not be summoned because they are biased. In spite of this, the judge decided it was necessary for Somos to testify, though her testimony was deferred as she was on vacation at the time. We are looking forward to hearing from her at the next court session in October.
Original article in Hungarian.