More than 700,000 Hungarians live abroad, with more emigrating since 2020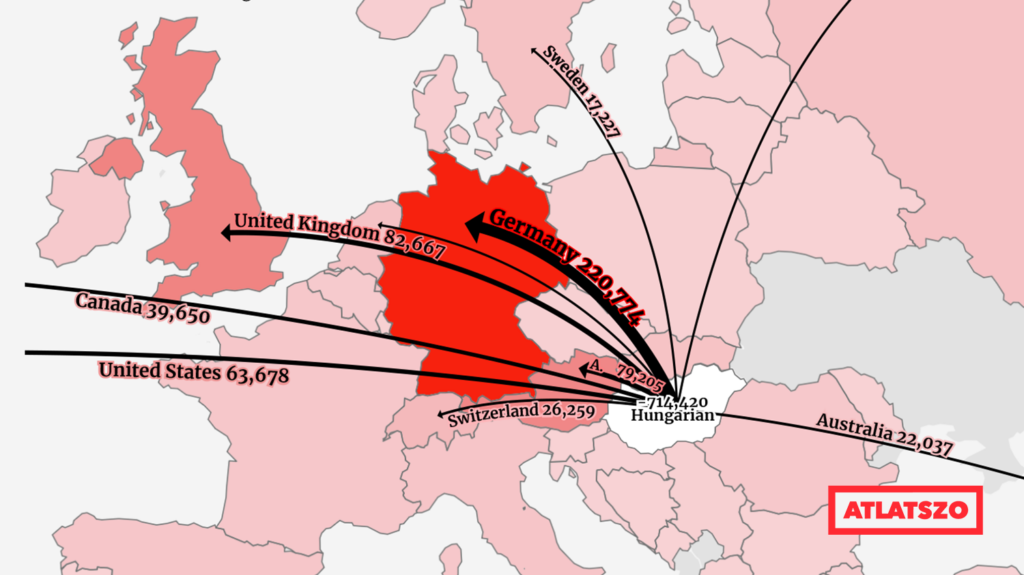 According to the UN Department of Economic and Social Affairs, in 2020 there were more than 700,000 Hungarians living outside Hungary. Most of them, 220,000, live in Germany. Emigration has picked up again in the past few years, only positively offset by the immigration of Hungarians born outside the country. The vast majority of the almost 600,000 foreigners living in Hungary are in fact foreign-born Hungarians, most of them coming from Romania. Infographics on Hungarian migration.
The number of Hungarians living abroad has been gradually increasing for years and is unlikely to decrease. Emigration has picked up again in the last few years, although the number of people moving home each year has been roughly the same as the number leaving the country. We took a closer look at the changes of Hungarian migration, based on data from the UN Department of Economic and Social Affairs summarised by Our World in Data and additional Hungarian data from the Hungarian Central Statistical Office (KSH).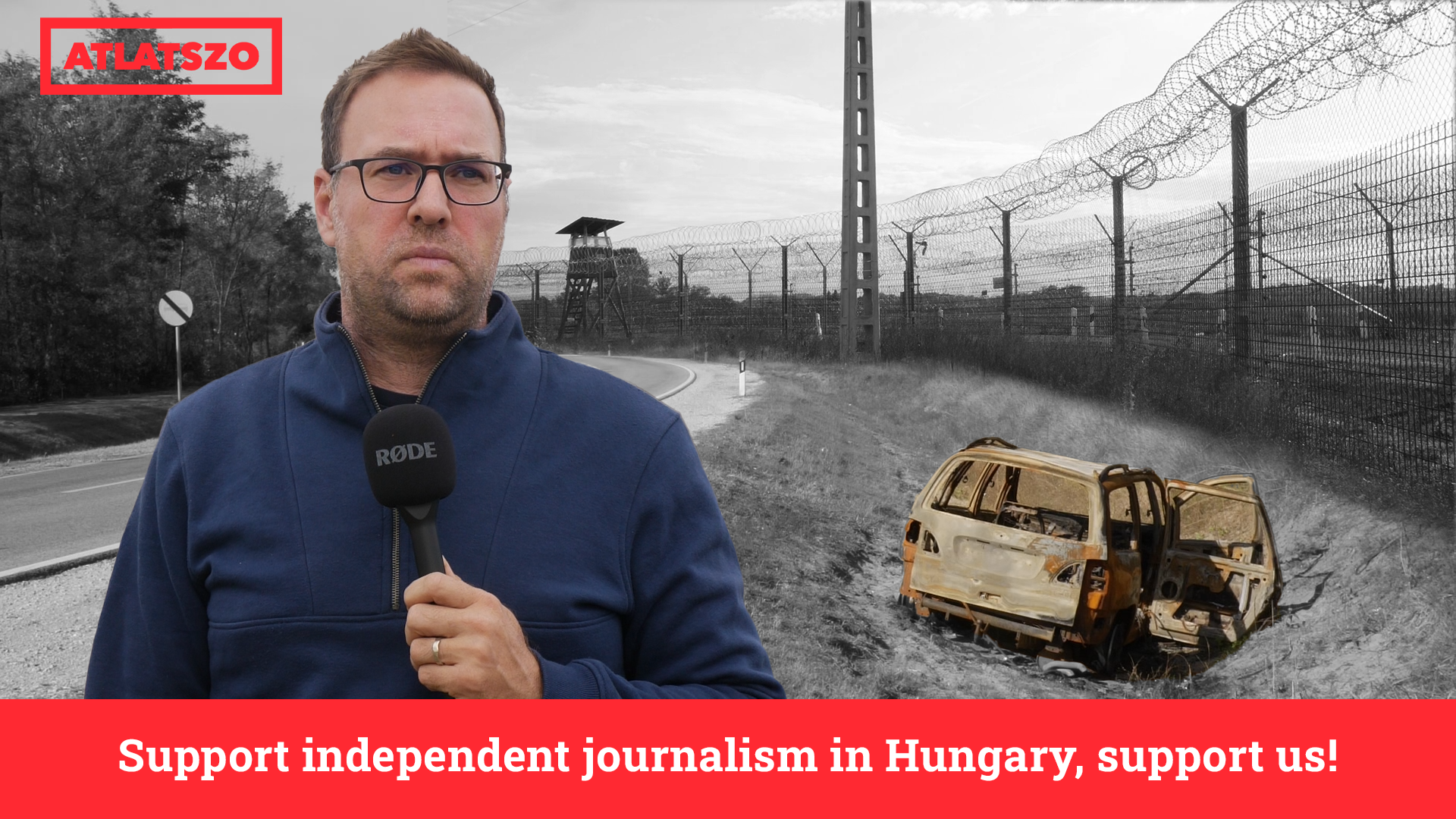 Every five years since 1990, the UN has produced an estimate of the emigration and immigration flows of 232 countries and regions around the world. The database is available in a processed, interactive format on the migration site of Our World in Data.
According to the data, in 1990 there were already nearly 400,000 Hungarians living outside Hungary and 336,000 foreigners living in Hungary. Both numbers gradually increased by 2020, when there were 714,000 Hungarians living abroad in 64 countries around the world and 584,000 foreigners living in Hungary coming from 186 countries of the world.
The Hungarian Central Statistical Office (KSH) also publishes more recent data, although it provides less detail on the countries to which Hungarians have moved and from where they have arrived to Hungary. What is clear from the KSH data, however, is that after years of decline, emigration has increased again after 2020:
while 19,322 people moved out of the country in 2020, it grew to 21,730 in 2021 and to 28,825 in 2022, which was roughly the same as in 2016.
The number of Hungarians coming home can balance this trend to an extent: the number of those moving home has been stable at around 23,000 for years. What helps the trend turn undeniably positive, however, is the number of foreign-born Hungarians who immigrate to Hungary.
The main destination for Hungarians is Germany, where job opportunities and higher pay are the main attractors. Based on 2020 UN data, the UK follows with 82,000 – although as Portfolio wrote earlier this year, this number turned out to actually be more than 170,000 in 2022 due to the administrative need caused by Brexit.
Neighbouring Austria is attractive to Hungarians not only for residency but also for employment because of its proximity. The latest figures for 2023, compiled by Radio Free Europe, show that there are nearly 100,000 Hungarians living in Austria (most of them in Vienna), and 126,000 more commute to Austria for work.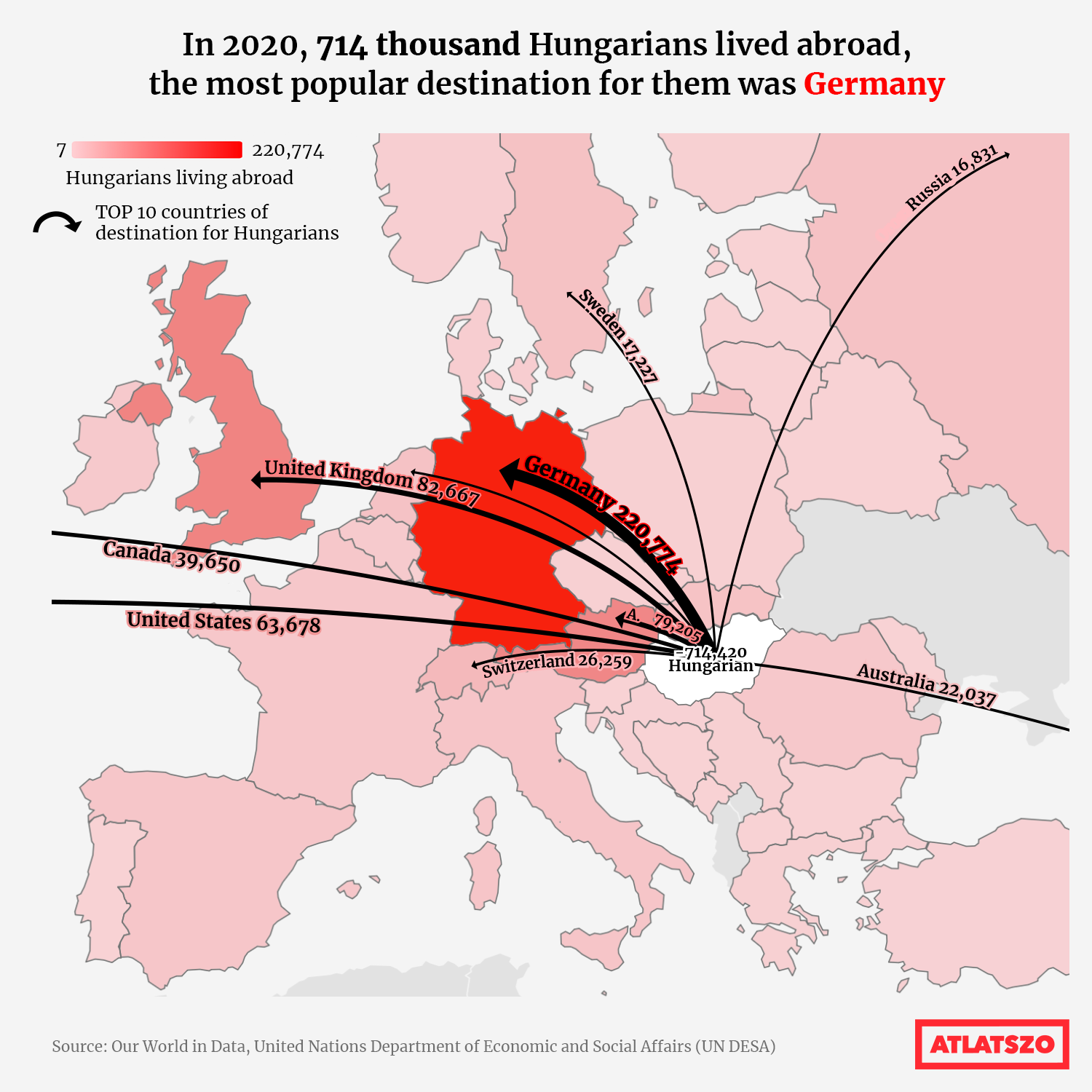 Emigration is a process that only further reduces the already dwindling Hungarian population. More than 700,000 of our fellow citizens living abroad may seem like a large number, but we are far from having the highest proportion of emigrants in the European Union.
Hungary's emigration rate of 7.3% is below the EU average.
Croatia leads the EU in terms of emigrated population share, with a quarter of the population (25.4%) living outside their home country. One third of the more than one million Croats live in Germany. Bulgaria (24.1%), Lithuania (23.3%), Romania (20.5%), Portugal (20.2%) and Latvia (20%) have a significantly high emigration rate. The EU's least emigrant population is Sweden (3.1%), followed by Spain (3.2%) and France (3.6%).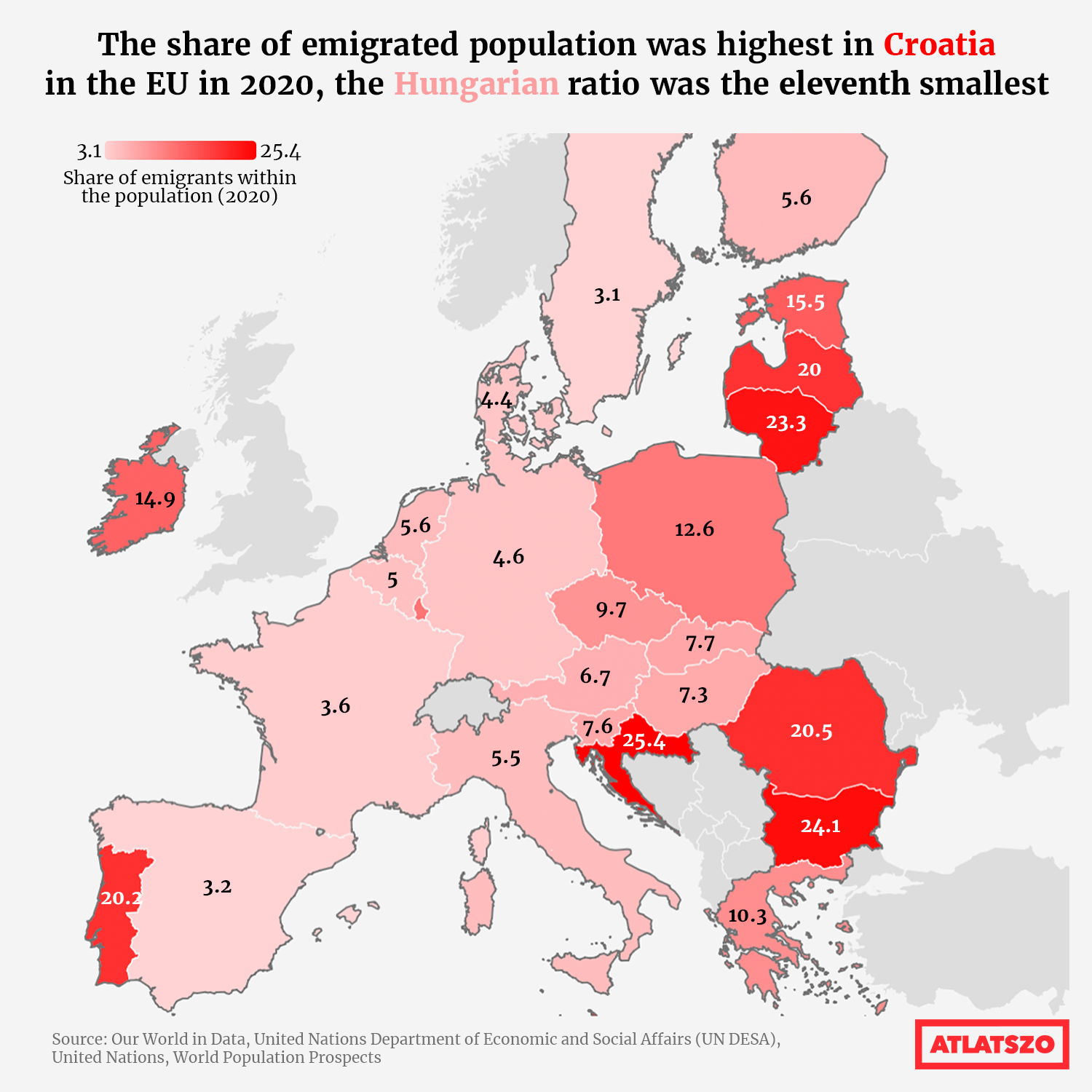 Emigration can be somewhat offset by immigration, and in our country the two values are close. In 2020, Hungary had 584,000 residents who were not born here. While emigration was more westward, immigrants came mainly from the east, mostly from Romania.
Although the UN lists 214,000 Romanian-born people living in Hungary, in reality, a significant proportion of these people are Hungarians. A 2019 study by Áron Kincses shows that in 2017, 88 percent (182,000 people) of the Romanian immigrants were actually Hungarians born in Romania. A similar proportion is true for the immigrant foreign population as a whole:
In 2017, 71 percent of the 521,000 foreign-born living in our country, 370,000 people, were actually foreign-born Hungarians.
According to KSH data (as shown above), nearly 10,000 foreign-born Hungarians come to Hungary every year, and their arrival has been the reason why the migration balance has been tipping to the positive side since 2016.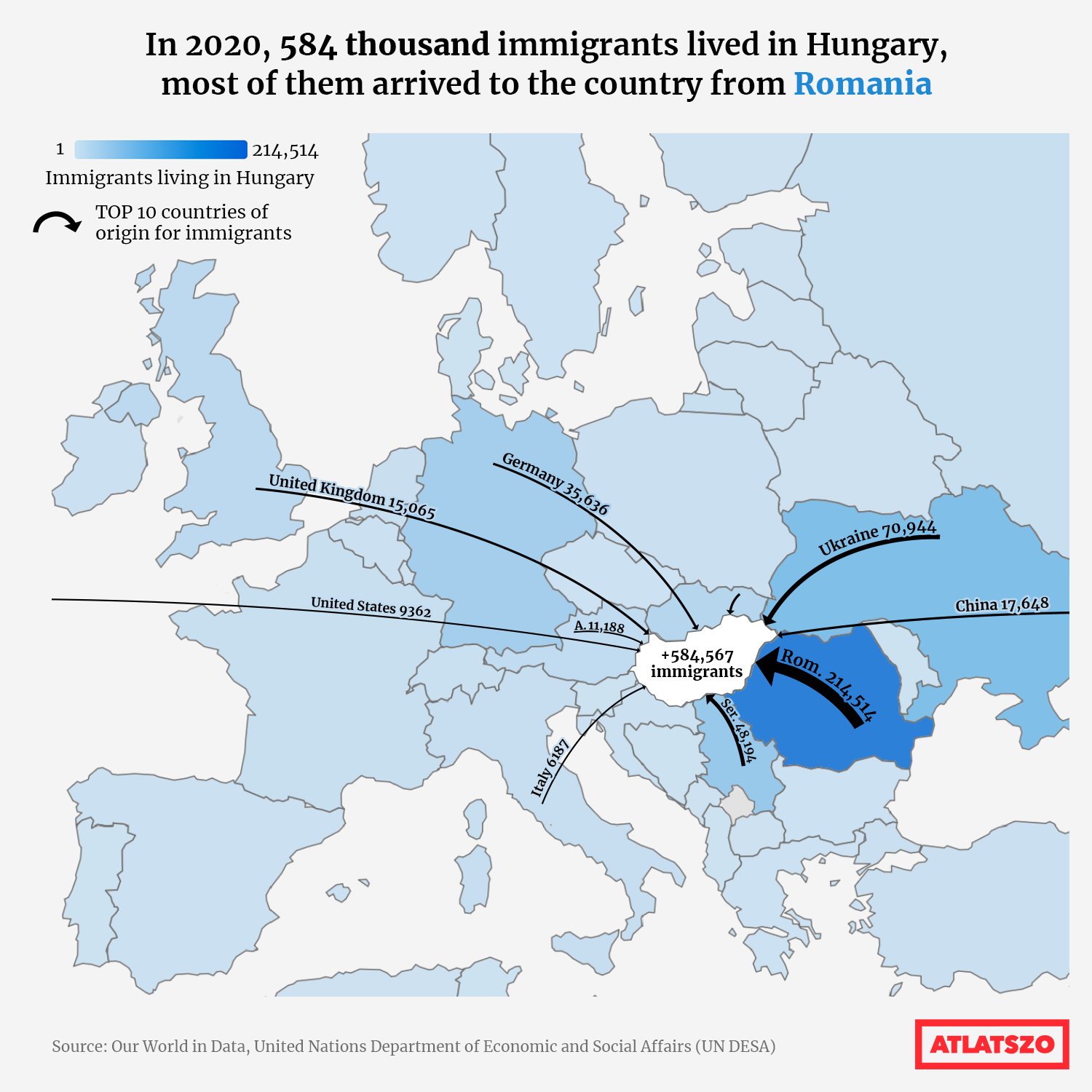 Written and translated by Krisztián Szabó. The original, Hungarian version of this story can be found here.