Illegal battery waste disposal discovered in an abandoned industrial park in Iklad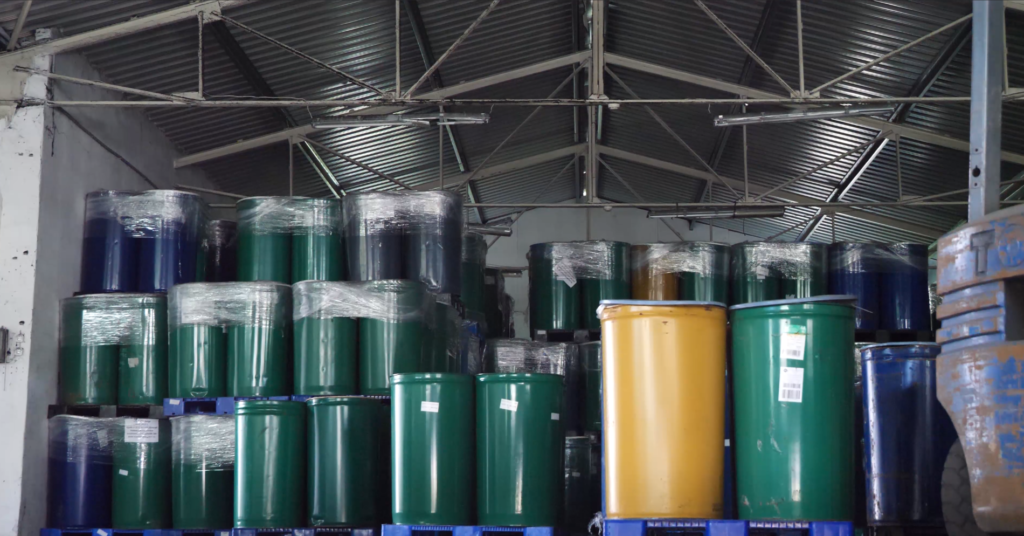 An abandoned industrial park in Iklad has become a storage space for huge quantities of lithium-ion battery cells. Concerningly, however, the site is only allowed to store plastic, rubber, and textile waste. Atlatszo received photos of the site, which was littered with discarded batteries and Korean-labelled bags covered in black dust. On our visit, the smell of chemicals was pervasive around the buildings. Police and the disaster management authorities were called to the site, and experts were brought in to inspect the illegally stored waste.
It's a good thing Wall-E is just a kids' movie. Futuristic, dystopian, apocalyptic – fiction. Reality is not an uninhabitable metropolis of derelict buildings and waste high-rises. Fantastical, then, but also prophetic for an abandoned industrial site in Iklad, located on the edge of the Gödöllő hills in the valley of the Galga river.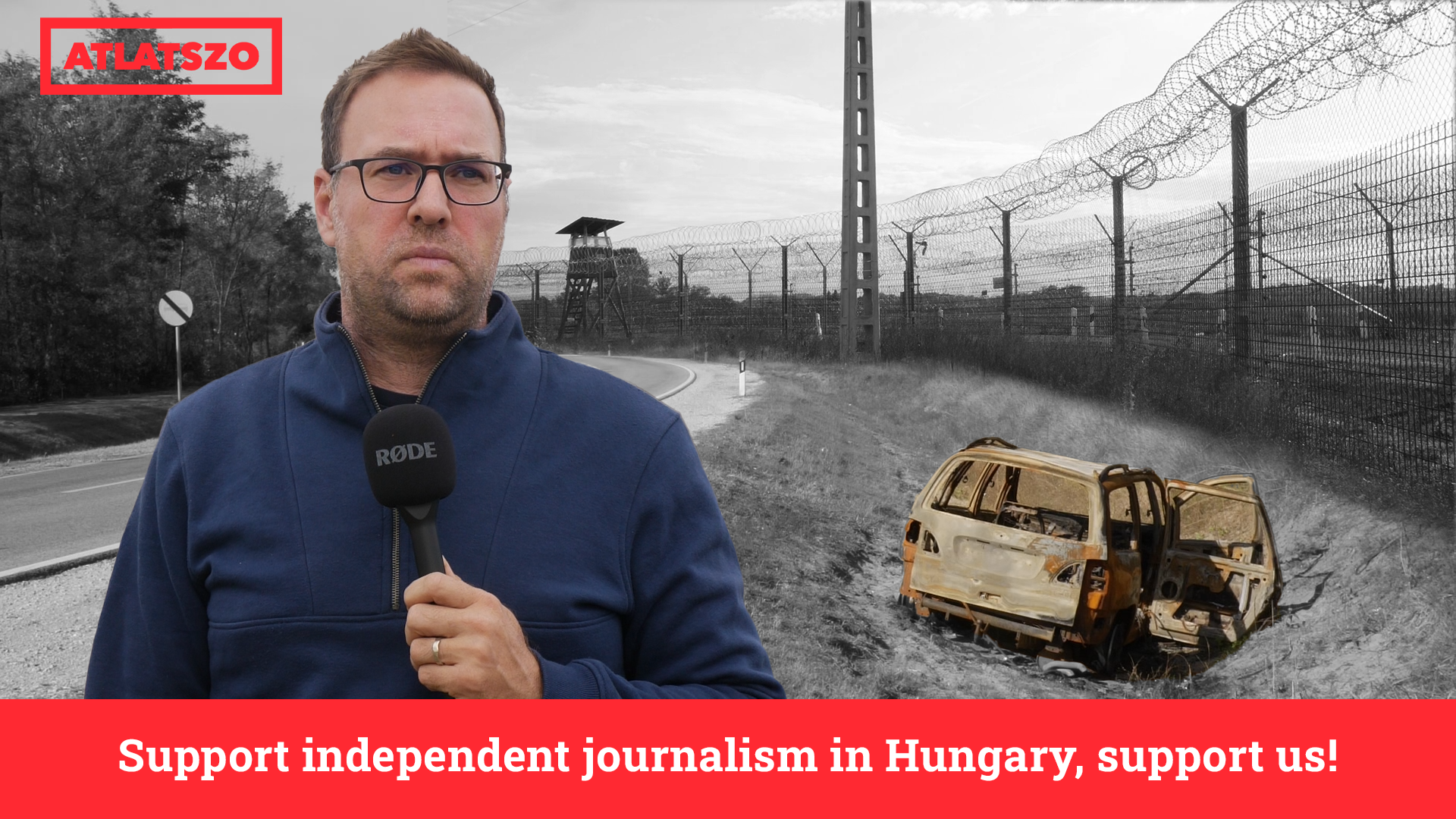 The Cservölgyi industrial estate on the village outskirts is home to several industrial plants, but a section of the area became a ghost town after the company that used it for processing tyres went bankrupt.
Now, the plant stores large quantities of shredded rubber and other waste, entirely unchecked. The noxious smell of chemicals is pervasive in the halls – potentially released by the piles of battery production waste, which tower to the ceiling.
And while Earth was visited by two endearing robots in Wall-E, Iklad instead has seen four new warehouses, all in good condition, spring up on the abandoned and unfenced site.
An acrid smell of chemicals swirls around the four warehouses. Their windows have been boarded up from the inside, but some are broken and others are ajar – the smell is the strongest in these areas. The site may have been used by a tyre processing company, but materials from tyre processing seem oddly absent.
Photos from inside the halls showed barrels and barrels of stored lithium-ion battery cells. Some of these barrels are labelled with a classification code used for EV battery waste. This, together with the Hungarian- and Korean-language labels, suggests that the barrels hold batteries discarded by the Göd Samsung factory.
One of the barrels is labelled SDI CELL, which could refer to Samsung SDI, while its waste classification code – HAK 1606 – is the classification for "Batteries and Accumulators".
Other photos showed Lotte Chemical bags – a South Korean chemical company present in Hungary – covered in black dust.
The Iklad site can be accessed freely, but longer visits are discouraged due to the pungent chemical odour – something we can testify to after we helped Bátonyterenye resident István Orosz, who reported the illegal storage of hazardous waste, document the conditions.
Following the report, police and the disaster management authority were called to the site on Wednesday July 5. Disaster management experts were called to investigate the illegally stored waste, and a police report was filed.
Whose rubbish is it anyways?
The stench is coming from plot 03/5 – according to the deeds, owned by tire-shredding company Granuplay Ltd, in liquidation since 2021.
A chipped sign on one of the warehouses advertises that Granuplay Ltd. received HUF 57 million in national and EU funding for site development in 2012, and they used the funding to build the warehouses.
Now, a section of the decrepit site is used for non-hazardous waste storage by Recycling & Trading Service Ltd – but the company's owner has claimed that they store their waste elsewhere on the site. At the same time, according to the National Environment and Information System (OKIR), no other company manages waste on parcel 03/5.
The owner of Recycling Ltd. said that the site had reached a state of extreme disrepair a year ago, when the ramshackle buildings omitted an overpowering chemical smell, but the situation has since considerably improved.
Green Tyre Ltd, which also processes tyres and manufactures rubber sheets, operates on the adjacent property.
It appears that the decrepit site has morphed from a testament to failed past ambitions into a witness to dangerous new ones.
Battery processors are being fined, one by one
According to information received by our editorial office, parcel 03/5 may be an external warehouse of a battery processor, used for excess waste storage. We have contacted companies affected by the unauthorised waste on the site but have not received a reply from any of them at the time of writing.
The mountains of waste were found against the backdrop of Hungary's surge to become an EV battery powerhouse on the global stage, but the government seemed to have forgotten the great towers of rubbish that come with great battery production.
Battery waste processors are working in overdrive, but with increasingly irregular methods – in the South Korean SungEel Ltd. plant in Bátonytereny, for example, inspectors found odorous solvents and more than a thousand barrels of battery waste, stored sans permit. How novel.
Authorities fine the plants a few million HUF – pocket change for companies that boast billions in profit.
Wall-E was just a kids' movie, and it was always going to have a happy ending. Iklad's happy ending – indeed Hungary's – is far less certain.
Translated by Vanda Mayer. The original, Hungarian version of this story was written by Zsuzsa Bodnár and can be found here. Video by Dénes Balogh.