We've solved the Hungarian secret service's Swiss riddle about the "dollar left"
We have found the Swiss foundation that the Hungarian secret service's National Information Center (NIK) claims in its second "dollar-left" parliamentary briefing, declassified in January, to have sent 887 million forints to the publisher of the "Ezalényeg" propaganda website during last year's election campaign. Officials of the Geneva-based organisation declined to comment when contacted by Átlátszó reporters, but we did find out something from public sources.
The presentation of the National Information Center (NIK), released from secrecy on demand of the governing party Fidesz on 20 January and published on the website of the National Security Committee of the Hungarian Parliament, only revealed a riddle about a misterious foundation registered in Switzerland. The founder is F.N., a Swiss diplomat, the members of the board of trustees are D.F., a Swiss businessman, and T.F., a Swiss financial expert, and the president is J.F.M., a Swiss lawyer. It is also stated that the unnamed foundation's objectives are "to strengthen fundamental humanitarian, social and political rights, to promote liberal values, religious, ethnic and gender diversity, respect for equality, humanitarian aid" and that "no information is available from open sources on the foundation's real activities". However, Átlátszó has solved the puzzle.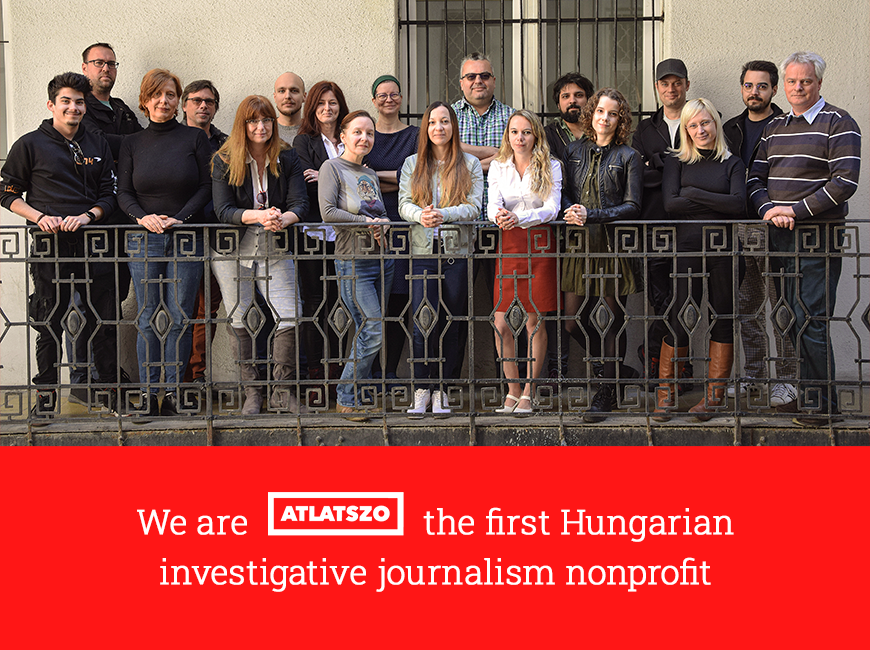 The NIK presentation did not provide much guidance to narrow down the options from the thousands of foundations registered in Switzerland, only initials were available. One of these initials is that of a lawyer who presumably has a double first name, which is most common for those with French names. In the Swiss register of lawyers, it is possible to list registered and currently practising lawyers by canton. The fact that Switzerland has 26 cantons did not make it any easier to identify them. We have found multiple lawyers with the same initials as those reported by the NIK. From the four names, it was possible to filter out which of them held office in what Swiss foundation.
With more than 13,000 foundations registered in Switzerland, it seemed hopeless to search through all of them to find a connection. But by subscribing to one of the commercial databases, you can search by name of board members. And based on the names entered, it was possible to further investigate which foundations' description of their objectives corresponded to those presented by the NIK. After finding the name of the foundation, we were able to go to the Swiss business gazette database to see what information was publicly held about this foundation.
We could not find any publicly available reports from it (this is not obligatory for foundations in Switzerland), but in the published reports of other foundations, the name of Fondation Pluralisme appears as a donor.
By the time we concluded our research, Ezalényeg had published a statement, which also mentions the name of the foundation we pinpointed: 'The publisher of our newspaper has received orders from the Fondation Pluralisme in Switzerland to provide news and content services. […] Unfortunately, the secret services in this case were working under the supervision of and at the behest of Propaganda Minister Antal Rogán, which in itself is a disgrace to those working for national security and a threat to our country."
The Swiss declined to comment
Fondation Pluralisme is a Geneva-based NGO founded in 2012, by self-definition to promote humanitarian, social and political human rights and liberal values in society, education and the media. In the event of war, civil, ethnic, religious or racial conflicts and environmental disasters, they are involved in humanitarian aid and the promotion of religious, ethnic and gender diversity and equality in all areas of society. The foundation was founded by François Nordmann, Jean-François Marti, Thomas Niklaus von Rohr and Didier Fischer.
Nordmann left the Foundation in 2017. He is presumably the person referred to as a diplomat by the NIK, with only the initials N.F. According to his biography published by swissinfo.ch, he studied law and international relations at the University of Fribourg and the Graduate Institute for International Studies in Geneva. He worked for the Swiss Foreign Ministry from 1971, with his first posting in 1980, representing Switzerland at the United Nations in New York. From 1984 to 1992 he held ambassadorial posts in Guatemala and other Central American countries, and in 1992 he was appointed head of a department of the Swiss Foreign Ministry. He was appointed Ambassador to the United Kingdom in 1994, to France in 2002, and remained in that post until his retirement in 2007.
According to his professional profile published on the BM Avocats website, lawyer Jean-François Marti specialises in white-collar crime, property, contract and inheritance law. He is a member of the board of trustees of multiple foundations, and his Geneva office is the headquarters of multiple companies and foundations. In response to a telephone enquiry from Átlátszó, Marti confirmed that he is indeed the president of the Fondation Pluralisme, but said he would not answer any further questions until later, citing his holiday.
Businessman Didier Fischer also has his name on multiple companies and foundations. He runs the 1890 Foundation, which owns the sports club Servette FC in Geneva. He did not respond to our written enquiries by the time of publication of this story. Thomas Niklaus von Rohr-Flück is also a businessman, lives in a small Swiss town and works as a financial adviser. We called him, but a male voice said he was not available, and when we asked when we could speak to him, he hung up.
Open sources do reveal something
Exactly what work Fondation Pluralisme does and who it supports is difficult but not impossible to answer: there are numerous references to its activities in public sources freely available on the internet, so NIK's statement that "there is no open source information on the foundation's real activities" is not really correct.
For example, according to publicly available information, they support the Martin Ennals Prize also supported by the City of Geneva, the Swiss Federal Ministry of Foreign Affairs, Irish Aid, the Norwegian Human Rights Fund and the Heinrich Böll Foundation. In 2023, the prize was awarded to Feliciano Reyna (Venezuela), Delphine Djiraibé (Chad) and Khurram Parvez (Kashmir), all three of whom have fought for and stood up for human rights in their countries.
Fondation Pluralisme also supports the Nai Qala Association, founded in Switzerland in 2007. Active in Afghanistan, its main objectives are to improve access to education and health care, especially for women living in rural marginalised communities, to develop local communities, and to develop rural Afghanistan.
They have also supported Trial International, an NGO founded in 2002 to prevent impunity for international crimes and to provide legal assistance. Based in Geneva, Bosnia and Herzegovina and the Democratic Republic of Congo, Trial International represents clients in litigation.
According to a 2018 story published by asiatimes.com, the Cambodia National Rescue Movement, a group of opposition politicians who fled Cambodia, has also received funding from the Geneva-based foundation, which has been spent on lobbying in the US: this is also reflected in a US Department of Justice report dated the same year.
Billions of forints for political propaganda
In the case of Fondation Pluralisme and the members of its board of trustees, we could not find any Hungarian connection or link. According to NIK's presentation, the Swiss-registered foundation nevertheless transferred €1.8 million to Oraculum 2020 Kft., the publisher of the Ezalényeg website, in five instalments between September 2021 and February 2022. This was revealed in the second national security briefing in January, which outlines the route of the money from abroad and raises suspicions of foreign influence on the 2022 Hungarian elections.
According to the two intelligence presentations released so far in the case, a large part of the millions of dollars and euros coming from the United States – and, by implication, Switzerland – ended up in the hands of a network of online political marketing companies built around the emblematic faces of the former Gyurcsány and Bajnai governments. There are still many question marks surrounding the investigations: the alleged final source of the billion forints in donations is only hinted at in the published materials, and Prime Minister Viktor Orbán suspects George Soros in a Facebook post.
According to a declassified presentation of the Hungarian security services, the lion's share of millions of dollars wired from the United States to Hungary ended up at a network of companies doing online political marketing based on data collection, which were built up around emblematic faces of socialist former governments.
The core elements of the online political marketing network in this case are a group of companies called Datadat and an opposition propaganda website called Ezalényeg, which is disguised as a news site. Átlátszó first wrote about them in 2020: three years ago, we found out how this campaign machinery worked in the 2019 local elections, which ended in relative success for the opposition. At that time, we learned from multiple sources that Datadat had determined the target groups for which the content produced by Ezalényeg should be advertised in paid ads on social networks.
Written by Zsuzsa Zimre, the Hungarian version of this story is available here. Cover image: detail from the National Information Center infographic released on the Hungarian Parliament website.