Antal Rogán's father-in-law, tram-train study, storage of ventillators – Atlatszo's top data request stories from 2022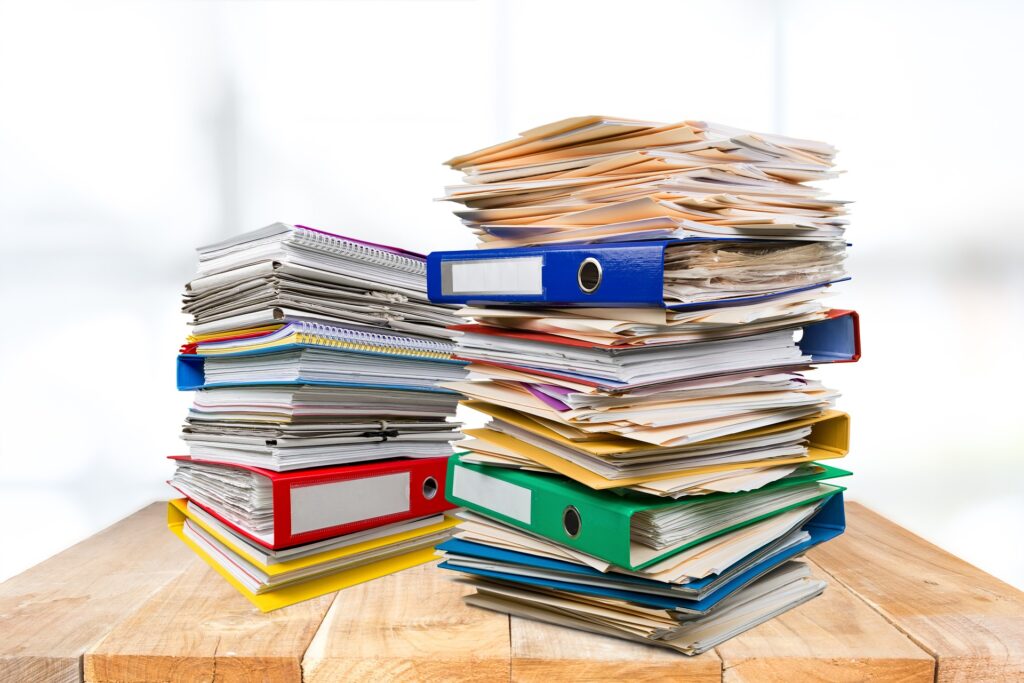 In any functioning democracy, it is evident that information of public interest should be public. So, it comes as little shock that this has not been the case in Hungary – certainly not since the pandemic. For the last two years, Atlatszo has been battling convoluted data regulations to obtain information of public interest. Under the government's Covid-19 state of emergency, the original 15-day deadline for public authorities to respond to a Freedom of Information (FOI) request, with a 15-day extension period, was increased to 45+45 days. Then, the Russian invasion of Ukraine extended the state of emergency – handy.
Some 2022 success
Despite the obstacles, Atlatszo continued to search for information to investigate stories of public interest.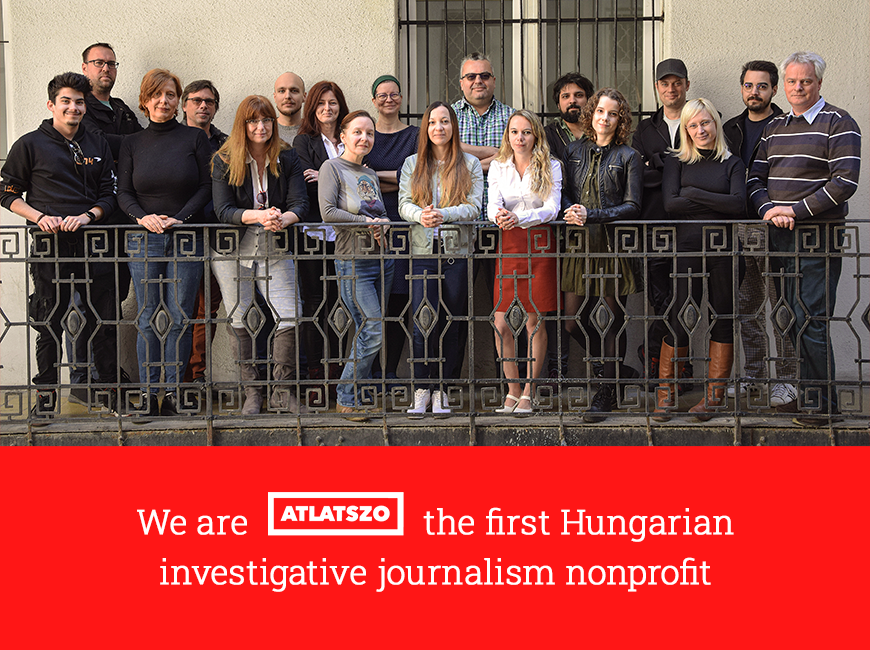 One success was our investigation into the railway tram connecting Szeged with Hódmezővásárhely, which cost more than 80 billion HUF. Our request for a feasibility study in 2021 was initially rejected by MÁV – who claimed that the document was decision-making information – but a court decision in our favour forced them to release the document. MÁV claimed that the project was beneficial because of shorter journey times – but we found that the service was actually 8 minutes slower than planned, and MÁV calculated more passengers, fewer buses, and half the cost at €42 billion.
Through another FOI victory, we discovered that Minister of Justice Judit Varga earns 1.4 million HUF as chair of the board of trustees of the Universitas Miskolciensis Foundation – one of the public trust foundations (KEKVA) set up by Fidesz – but there are no records of work she does for the money. The situation is similar with Foreign Minister Péter Szijjártó, who is a member of the board of trustees of the Széchenyi István University Foundation in Győr for a monthly fee of HUF 1.5 million, but no records of his work are kept.
As chairman of the board of trustees of the Universitas Miskolcinensis Foundation (UMA), Minister of Justice Judit Varga receives 1.4 million HUF per month as compensation – but the institution kept no records of how many hours the Minister worked for the money.
And following another successful court excursion, we were able to investigate a 1.3 billion HUF non-refundable investment grant for company Viersol – owned by Lőrinc Mészáros and László Szíjjj – only to find that that the state had contributed EUR 1.3 billion to the EUR 3.5 billion capacity expansion of the wheat processing plant. In other words, 40% of the investment was financed by public funds.
In December 2020, Viresol Kft., the starch factory of the Hungarian billionaire Lőrinc Mészáros, received HUF 1.3 billion in non-refundable investment grant from the Ministry of Finance. In April this year, we tried to obtain the contract from the ministry in a public interst data request, but they extended the deadline for response to 45+45 days, and after that, did not send us anything.
We continued to use FOI requests in an effort to see through the pandemic data, which was minimal, inconsistent, and unclear. But while the data itself was questionable, the government's measures to combat the pandemic were indisputable – including extended data request deadlines, which was not necessarily a doctor-recommended pandemic response. So useful was the extended deadline move, apparently, that in 2022 – when the pandemic was winding down – these measures were upheld, and often invoked by public authorities who were reluctant to release data.
In one January 2022 FOI request to the National Centre for Public Health (NNH) – headed by Cecilia Müller – we asked for vaccination data on coronavirus-infected people. The response? A 90-day stalling period and a confounding dataset from the NNK, complete with a black-and-white pie chart that was unintelligible due to the lack of colour. After we published our experience, Ms Muller was kind enough to send us the pie chart in full technicolour.
In another pandemic investigation, we found that the Hungarian state spent over 300 billion HUF on ventillators – most of which never made it into hospitals. Out of 16,000 Chinese ventilators, 13,000 continue to gather dust in warehouses across the country. The National General Directorate of Hospitals (OKFŐ) contracted Waberer's-Szemerey Logistika Kft for 270 million HUF and Victoria Ingatlanhasznosító Kft for 142 million HUF – the latter of which runs until 2025 – to store the machines. Our FOI request to OKFŐ revealed that the government continues to pay, without a reduction in expenditure. Just between October 2020 and November 2022, the government will have spent over 390 million HUF of public money on the storage.
Other data still delayed
 While Atlatszo was able to successfully rely on FOI requests for some stories, other investigations continue to pend as responses lag.
One such story is our investigation into Antal Rogán's father-in-law Zsolt Obrusánszky, who received 750,000 HUF for a quarter of a company that received 2.2 billion HUF in nonrefundable state subsidies under the EU-funded rural development programme.
Antal Rogán's father-in-law owns 25 percent of the company Ductus Kft., which received 2.2 billion HUF from the EU-funded agricultural development programme. The money is earmarked for providing discounted advisory services to farmers, and is non-refundable. The family of the minister's new wife was implicated in a giant land deal, the status of which is now unclear.
After our February 2021 FOI request was rejected, the court ruled in our favour in February 2022 – but the information is yet to be sent. We triggered enforcement proceedings, to which the Ministry of Agriculture responded with an application for review with the Supreme Court.
We also filed a lawsuit against the Prime Minister's Office after they failed to publish Tungsram Operations Kft's study on the necessary conditions for the construction of a nuclear fuel plant.
The study that Tungsram Operations Ltd. was assigned with in May 2021, investigates where and under what conditions a nuclear fuel plant could be built in Hungary. According to the contract between the Prime Minister's Office and Tungsram, which was leaked to Átlátszó, the study was to be completed by June 2021.
And in September 2022, we submitted an FOI request for the government's 15-year gas purchase contract with Gazprom – which was particularly pertinent after gas prices increased sevenfold and electricity prices doubled, despite the government's election-winning promises of cheap energy. The request was initially denied on the grounds of security of supply, national security, and other reasons – so we have turned to the court once again.
Changes coming?
While many of our investigations remain unresolved, some good news emerged in the area of information freedom.
Following the EU amendments to the Information Act and the abolition of the emergency data request rules, the Hungarian legal framework for accessing data of public interest has changed to the benefit of the public for the first time.
Whether the legal changes – which come in response to the Hungarian government's recent agreement with the European Commission – will materially improve transparency around the state's operations remains to be seen.
1. Data requests: 15 + 5 days reinstated, reimbursement reduced to a narrow range
On December 31, 2022, the government returned to a 15-day legal deadline for FOI requests, which can be extended only once and only for another 15 days. This is a welcome change in comparison to the 45+45 day rule that was introduced during the government's Covid-19 state if emergency and extended at the outbreak of the Russian war in Ukraine – and was used liberally by public institutions.
In addition to a return to the 15-day deadline, legislation has moved to eliminate restrictions on information surrounding legal expenses, which have been used in the past to arbitrarily block data requests.
Under the amendments, only direct costs of requests have to be reimbursed, such as copy-making that exceeds 10 pages and delivery – which leaves no room for reimbursements for electronic data requests.
2. Data lawsuits: significantly speedier
 The amendment to the Information Act also introduced a concrete and relatively short deadline to all procedural steps in first and second instance proceedings in data lawsuits.
Under the new rules, first instance judgements can be delivered within one to two months instead of the usual six to eight months, and final judgments in appeals can be delivered within four to six months after proceedings start – a significant acceleration in comparison to what used to take up to one and a half years.
But data lawsuits are still far from a panacea for a lack of information transparency. Litigation on data requests to national authorities still requires legal representation – a costly disincentive even in simplified procedures. And the defendant authorities can still petition the Supreme Court for a review of any decision that orders the disclosure of data – which consistently results in a suspension of the contested judgment. And because the Supreme Court is not subject to tight deadlines, clearcut cases can still be significantly delayed.
A way, but no will
 If the 'Brussels' package is a step in the right direction, it is closer to a hesitant shuffle than a leap. For the last two decades, it has been mandatory to publish identification data of contracts worth over five million HUF, with links uploaded to the concerningly inadequate Public Data Finder website. As of February 28, the data itself will also have to be uploaded to the Central Information Public Data Register, operated by the National Data Agency.
The new register, already live with data uploading functions, will be a bimonthly service, and will culminate in a searchable database that enables machine reading, data extraction, and data comparisons.
The caveat? Public bodies that do not operate as budgetary bodies – so, all state-owned and municipally-owned companies – are exempt. Ironically, this includes the platform operator National Data Agency (NAVU), who have also failed to publish any of their data on their website.
One hopeful improvement is the December amendment to the Information Act, which gives the National Authority for Data Protection and Freedom of Information (NAIH) the power to investigate compliance with uploading obligations.
If necessary, the NAIH can impose fines of up to 50 million HUF on public authorities who fail to comply – which means that, for the first time, it will have power to do more than politely remind public authorities of the law. So, the amendments are unlikely to trigger sweeping changes, but this is a step – a shuffle – in the right direction.
Translated by Vanda Mayer. The original, Hungarian versions of this story are written by Katalin Erdélyi and Tibor Sepsi, available here and here.