"I'm being squeezed like a cigarette butt" – Prime Minister Viktor Orban's kinship blamed by bankrupt subcontractors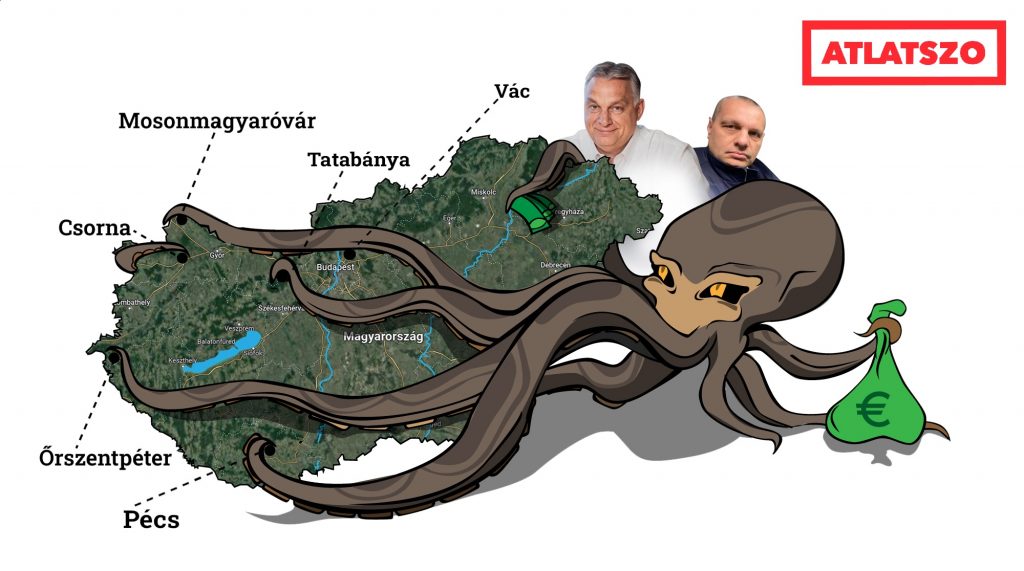 Failed public projects, unpaid subcontractors, bankrupt companies – we have uncovered a case of suspected corruption involving half the country. The injured parties suspect that Prime Minister Viktor Orbán is related to the main contractor, who has won the tender many times over, and the parties concerned and the Prime Minister's press officer did not refute this claim when contacted.
"Unfortunately, I am also a victim. To date, I am owed a total of 100 000 000 HUF from several contracts. The beauty of it is that I was lured there by the secure political background when I was contacted, a direct link to the Orbán family. Then, when I could no longer afford to pay, the situation turned and I was threatened with the Counter Terrorism Centre (CTC) , and that I did not want to be called personally by Győző Orbán or Áron Orbán himself, because "I would not put that in my pocket". I'm being pushed around like a cigarette butt. I have received this and many similar threats. I have had several lawsuits against them for nearly two years now. It is astonishing, even shocking, that in today's world this can still happen, and, as far as I can see, with impunity," said a company director who, as a subcontractor to a company called Octopus Invest, is waiting in vain for a fee for construction work done on a state-funded project.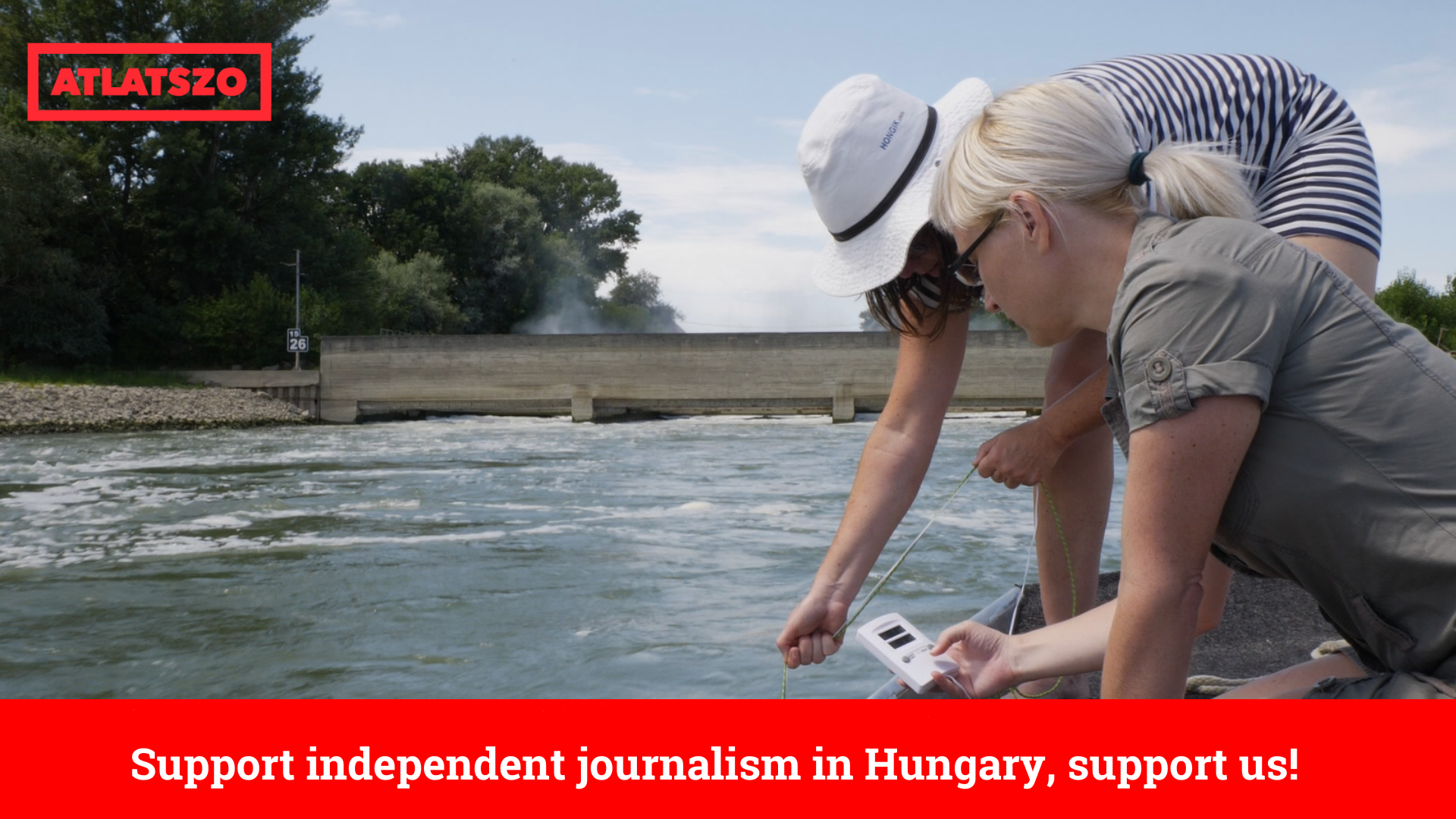 And he is not the only one. Across the country, there are at least six public projects where Octopus Invest and other companies it owns have failed to pay their subcontractors and/or work has been interrupted because the company has breached the contract and failed to complete the work on time. We understand that Tatabánya, Pécs, Csorna, Mosonmagyaróvár, Őriszentpéter and Vác are also affected, but the list could easily grow.
We spoke to the heads of several of the companies concerned, as well as their legal representatives. After the interviews, the following picture emerged:
Octopus Invest (and some of its affiliated companies) won several public money contracts but had no assets of its own.
For every project, it hired dozens of subcontractors, assuring them that it had government connections and everything would be fine.
They then took the advances/first instalments, only part of which was passed on to the subcontractors, who were also asked to do additional work, new tasks, essentially forcing them to pre-fund their own work.
When the subcontractors took legal action to obtain payment of their invoices, Octopus refused them on the grounds of defective performance, breach of contract, etc. Also, in many cases, certificates of performance (COPs) were not issued.
They then made a claim against the subcontractors. The lawsuits are ongoing, some of which have been going on for 2 years. The amount of withheld contractor fees exceeds 1 billion HUF.
"We have signed our death warrant"
One of the biggest losers in the case, according to the interviews, is Mirakle Ltd, the first general contractor for the construction of the high school in Tatabánya.
"We were approached by Octopus, we had not participated in public procurement before," recalls the former managing director. "They offered 2.5 billion HUF for the turnkey construction of the high school in Tatabánya.
It was the biggest contract of our lives, we thought long and hard, but finally we said yes."
At first, everything seemed fine: the negotiations were protracted, but the owners of Octopus Invest were very convincing: they were welcomed in a huge office on Váci út. Then came the first surprise.
"We were told that we would undertake the renovation of the library in another city, Hatvan for 345 million, otherwise the Tatabánya contract would not come to anything. We drew up a budget and saw that we couldn't do the work for that amount of money (we would have needed roughly double the amount). But by then we had already approached a lot of subcontractors to build the school, and we didn't want to back out. We thought that the strong legal backing behind the investment (church, state, municipality) would be enough to guarantee that there would be no problems, so we decided to go ahead. If only we had known that we had signed our death warrant…!"
Work on the two sites ran in parallel, with Mirakle pouring all its resources into the construction, but to no avail.
According to them, Octopus paid them at the beginning, then stopped, owing them half a billion forints.
But they failed in the property protection proceedings and they cannot sue because the contract they signed with Octopus stipulated arbitration. So they would have had to pay nearly 40 million forints just to be able to sue, but they no longer had the resources. The company was liquidated because of the outstanding debts.
"I sold my car and my property to pay at least some of the subcontractors. They were constantly looking for us, struggling to make ends meet. Some of them were throwing their tools over the fence from the closed area so that they could at least work elsewhere.
There were also those who called to say they were going to go and hang themselves on the gate.
My husband was so traumatized by the whole thing that he was hospitalized for months. We had a strong family business, but all the income from our previous work was eaten up to finance the two construction projects. But not just us, but most of our subcontractors went out of business with us…"
Yet according to a Mirakle subcontractor, Octopus executives apparently had money. She says that they always turned up in very expensive clothes – Gucci, Dior, Luis Vitton – and their cars included a Porsche Cayenne with green plates, a brand new BMW, a Mercedes, and they had a huge office on Váci út.
Governmental contacts?
The manager says that Octopus has nevertheless received a lot of payment notices and they can no longer find subcontractors anywhere, their reputation is so bad. But they have signed confidentiality agreements with the companies they contract with, and they have an army of lawyers.
She and several other contractors recall that it has been repeatedly said that
the owners of Octopus, Zsuzsa Németh and János Németh, are "tied to the family of Prime Minister Viktor Orbán", which is why they win so many public contracts.
In fact, it has been rumoured that the Némeths' business partners Tamás Járási and Péter Sipos are the key players, especially the latter, who is said to be a third cousin of Orbán.
We have therefore contacted the people involved, as well as the Prime Minister's press chief, to find out whether Péter Sipos is really related to Erzsébet Sipos, Viktor Orbán's mother, and whether Orbán had anything to do with the investments in question, or whether his name was misused. The only response was from Bertalan Havasi, who said
"The Prime Minister does not deal with business matters."
The others did not respond to our inquiry.
In any case, according to the contractors involved in the construction of the fire station in city of Pécs, Áron Orbán had visited János Engel road once, although it was not clear why. All they knew was that he had been in Pécs before, as he is very fond of guns, and had visited a shooting club in Pécs.
On the way to the business cemetery
Although the gymnasium in Tatabánya has been put into use, the expansion of the Őriszentpéter Primary School, the construction of the Csornai and Mosonmagyaróvár swimming pool and a day nursery in Vác have stalled, and the state, which invested in the project, will have to launch new public procurement procedures.
Octopus was sold by its owners in the autumn and the company was excluded from public procurement for years after its bid for the construction of a sports hall in Csorna contained false information. One of the new owners of the company, Norbert Árpád Fekete, was ordered to seize the company's assets (this also affects Professional Marketing Manager Ltd., which was also taken over by Mr Fekete from Zsuzsa Németh), and two foreclosures were launched against the company in November. And the other new owner, Sunstrike Hungary Ltd., exited the company after a few weeks.
Zsuzsa Németh and János Németh have since set up new companies, Valid Gate Kft. and NeoTax Kft. They did not respond to our enquiries either.
Not the first time this happened
The scenario may be familiar to many, as a similar one played out a decade ago during the construction of the Megyeri Bridge and the European Capital of Culture 2010 (ECOC) project in Pécs. The main contractor was paid in both cases, but they did not pass the money on to their subcontractors, many of whom went bankrupt. In the Pécs case, a final judgement was handed down last year, 11 years after the case: two of the contractors were sentenced to prison.
According to a public procurement expert interviewed by Átlátszó, this is a typical case of a company that is good for nothing, only wins public contracts by peddling its (perhaps not real) political connections, and then skimming the profits and handing over the actual work to companies with real capacity and expertise, which are not even paid in the end.
All this could be prevented if smaller firms had confidence in themselves and tendered for public contracts on their own. It is not worth giving in, because there is an increased risk that the project company will be bailed out in two minutes and there is no chance of getting the debt out of them," the expert said.
Written and translated by Eszter Katus. Hungarian version of this story. The cover photo is created by Dénes Balogh