Astronomical government investments in battery production continue – But at what price?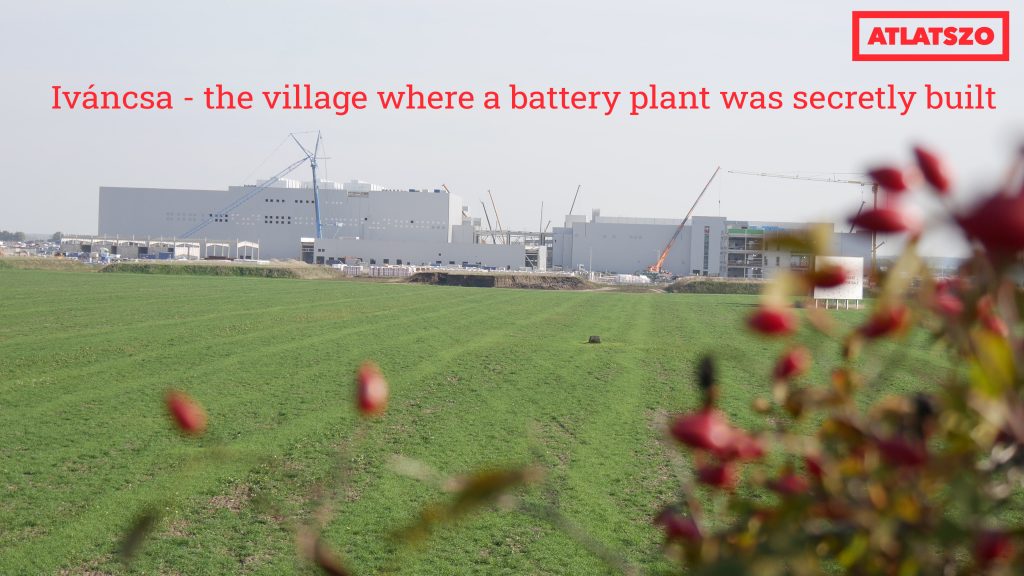 Ivancsa, population 3,000, can be found by the Danube near the M6 highway in Fejér County. Local government describes it succinctly on their website: "high-quality soil, picturesque Danube banks, clean air, comprehensive infrastructure".
So pleasant is the village, it seems, that it appealed to the Hungarian government as well, who decided it would be the location of the country's largest battery plant – a priority investment – two years ago.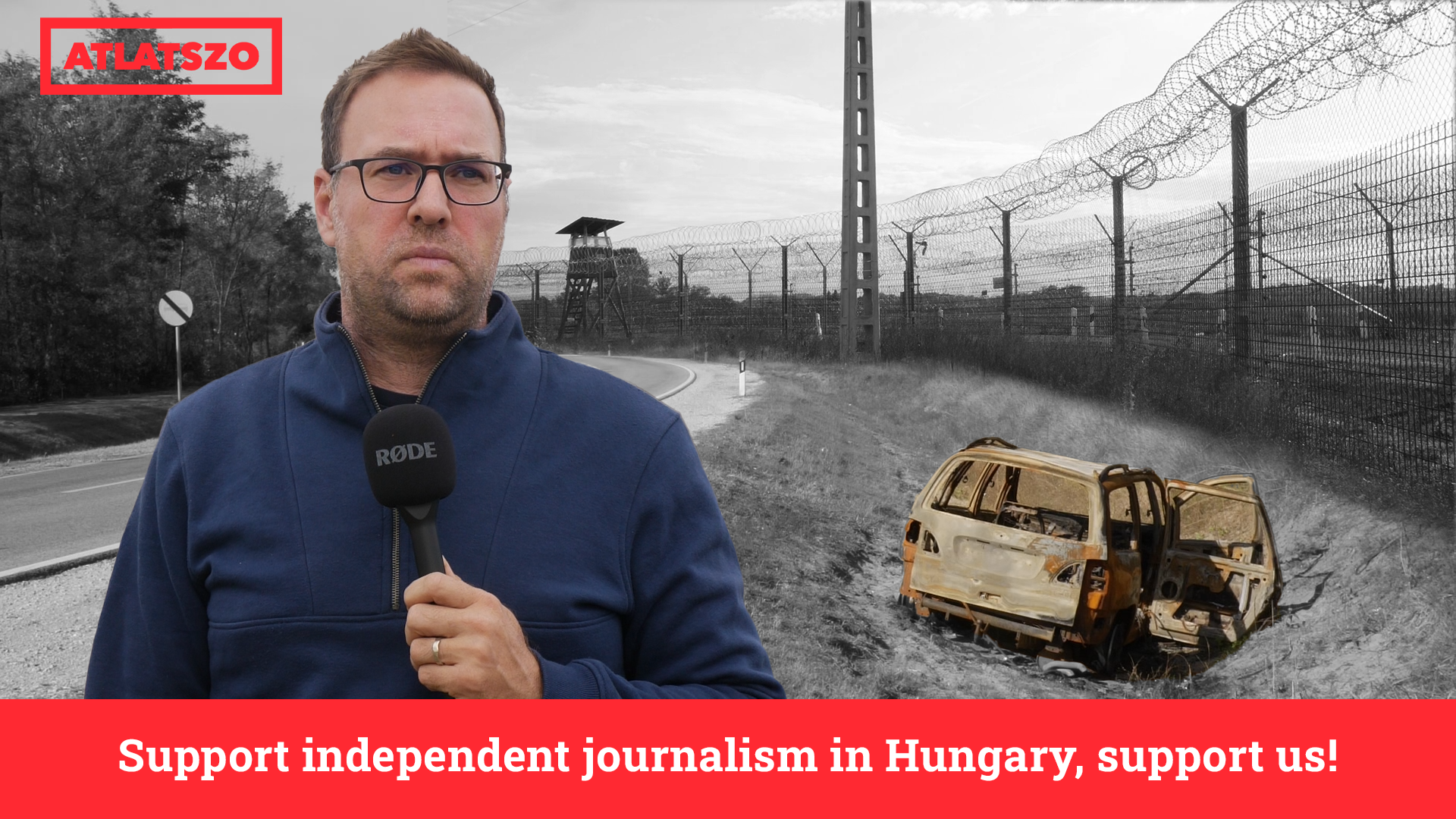 The catch? Locals were never consulted. The city council was never consulted. Residents were first informed – informed, not consulted – in a 2021 forum. In a subsequent September 2022 local council meeting, they were also informed about the other battery plant-related investments in the area. By this point, it became clear to locals: the government wants to finish construction as soon as possible to start production ahead of schedule. And if this clashes with local interests – well, the government might not care.
The priority investment
Keeping up with the government's announcements of new battery plants has become a losing game. Plans – and funding – seem to crop up at an incredible pace, with no end in sight.
Still, it would be difficult to forget the Ivancsa plant – SK Ivancsa – which stands as Hungary's largest domestic investment to date. The South Korean SK Innovation is set to construct the 135-hectare battery plant – their third in Hungary after two EV plants in Komarom – for 682 billion HUF.
Although construction is only in its first stage, it already includes a 22-building megacomplex, which is being built for 81 billion HUF by construction company and public procurement champion Market Epito Zrt. The company – owned by Orban's close associate Istvan Garancsi – plans to finish construction by the end of 2022, which would allow production to start ahead of schedule in 2023.
A higher price
But it seems that the accelerated priority project has an even higher price than its astronomical budget. Locals were promised a protection forest between the industrial and residential areas – but there has been no sign of this yet. And in a presentation run by the state-owned National Infrastructure Developing company (NIF), it became clear that transportation to and from the plant has also been prioritized over locals' transportation issues.
This is despite numerous complaints about heavy congestion from locals, who said it has become impossible to get around the village over the past year.
According to the NIF representative, a new road system will be built around the industrial area within the next two years to ease the village traffic, and Ivancsa will also be the recipient of new roads and sidewalks, funded by a 40 billion HUF government subsidy. Until then, the NIF representative had words of wisdom for locals who were struggling to get to work on time: "wake up half an hour earlier," he advised.
A billion here, a billion there
The road funding comes in addition to the 50 billion HUF subsidy for the plant project that was decreed by the government in 2021, which brings total public funds for the project and related investments to 90 billion HUF.
This only looks to increase – and the billions aren't disappearing into thin air. Instead, they end up with Orban's close associates. The public water utility services, for example, are being developed by the Mészáros and Mészáros Zrt – one of the main members of Lőrinc Mészáros' business empire – for 19.7 billion HUF.
The same company won the tender for the sewerage system for an initial 7.3 billion HUF – although this increased by 1.1 billion HUF, according to Napi.hu, after the plans proved to be flawed. And the price increased again by 1.5 billion HUF because the sewerage system development cannot keep up with the accelerated plant construction – which means the company will construct a temporary sewerage system until the permanent one is ready.
Very special economic zones
While the government has been funding investments across the country, they have also been strategically decreeing special economic zones (SEZs) around these projects. Strategic, because they seem to consistently benefit government-friendly municipalities and punish opposition-dominated areas.
Ivancsa, for example, looks to benefit from the government's latest SEZ, which was planned to further compensate the village. By contrast, the government's first SEZ in Göd punished the city – which is notably opposition-controlled – by distributing the business tax revenue from the local Samsung factory to other settlements.
Similarly, a 2021 SEZ in Fejér County benefited the government-friendly Rácalmás, where the South Korean Hankook Tire Kft operates. At the same time, Fejér County's Dunaujvaros was deprived of billions when the government allocated significant business tax revenues away from the opposition-dominated municipal council and towards the Fidesz-controlled county legislature instead.The move prompted outcry from the opposition, but to no avail.
If large-scale government investments produce very real winners and losers, Ivancsa has reason to be happy. According to the 2022 April Fejér County general assembly, the village will receive around two billion HUF in individual aid. They will also benefit from the billions in funds designated to the plant's water supply services, and the population will see renovations in the public water utility services, such as new asbestos cement water pipes. New wells will also be drilled in the Ercsi regional water base – which will also serve the battery plant's 11,000 cubic meters of water demand, and any additional investment's needs.
What environmental impact?
The plant's large consumption does not end with water – its energy needs are also comparable to a large city's demands, according to the Ivancsa residential forum.
The mega-investment needs 150 megawatts of electricity supply, and its gas consumption is set to reach 12,500 cubic meters.
But if these numbers are whopping, Hungarian authorities are not worried – the plant will have no significant effect on the environment, they said. As a result, there was no need for an environmental permit or an environmental impact assessment. Not everyone shares the authorities' optimistic outlook. Local councillor Jacint Ágoston believes the investments will have significant negative environmental impacts – which will only emerge once the plant operates at full capacity.
According to Ágoston, the authorities not only failed to consult the locals about the plant's construction, but they also withheld important information. That the industrial railway will cut through the village, for example, was a surprise to residents – as was the plant's sky-high energy and water consumption levels. Ágoston believes the plant's construction should only have been permitted significantly farther from residential areas.
Councillor Endre Baki is even more concerned: no amount of funding will compensate Ivancsa's residents for the plant's eventual environmental damages, she said. She is worried that the plant is only the beginning in what will become an industrial micro-city. What was previously a peaceful and quiet settlement with fertile soil, he said, will become unliveable. These changes, said Baki, will not benefit locals. Instead, they will serve a narrow circle of people who "sold the village to a foreign company".
Great battery power ambitions
While the Ivancsa plant is undeniably the largest investment in the country, it is far from the Fidesz governments' only battery plant project. In fact, according to news site 24.hu, around 6,100 billion HUF has gone into battery plants.
The rush to invest has seen Asian battery factories crop up in 17 settlements across the country, with a total of 20 companies investing over 2,800 billion HUF. The Hungarian government added 308 billion HUF in public funds. 
The Chinese Contemporary Amperex Technology Co. Ltd (CATL) invested over 3,000 billion HUF in Debrecen –which exceeds the last five years' combined funds for EV battery production. The Chinese giants are followed by SK Innovation's 1031 billion HUF investment in a battery factory in Komarom, Ivancsa, and Samsung SDI's 763 billion HUF investment in a battery factory in Göd, while Nyiregyhaza and Nyergesujfalu will also see the development of large industrial projects.
According to 24.hu, the country was pushing to become the EU's third-largest EV battery producer by 2025 last year, behind Germany and Poland. By October 2021, former Minister of Innovation Laszlo Palkovics said Hungary was hoping to come in second.
Government tactics – to be decided?
The government's National Battery Industry Strategy 2030 emphasized the creation of a socially and environmentally sustainable battery supply chain that underpins decarbonization goals. Unfortunately, they failed to outline concrete steps. "It is crucial that the battery production meets strict environmental regulations, and that environmental impacts are kept to their minimal levels," they wrote, in reference to the European Commission's 2020 regulatory framework on batteries.
The EU Batteries Directive aims to "minimise the negative impact of batteries and accumulators and waste batteries and accumulators on the environment, thus contributing to the protection, preservation and improvement of the quality of the environment". To this end, the Directive clamped down on batteries that contain hazardous substances, encouraged waste collection and recycling schemes, and set collection and recycling targets.
On October 20, 2022, the Hungarian Battery Alliance held a II. Hungarian Battery Day conference, where government and EU officials met with industry leaders to discuss the future of battery production. The conference, opened by Minister of Foreign Affairs Peter Szijjarto, promoted sectoral and international cooperation, and emphasized the key role of battery production in Hungary's economic development and green transition.
But if the government is hoping to use EV battery production as a vehicle for economic growth, some experts are sceptical, reported 24.hu. Indeed, it appears that the influx of massive battery factories primarily benefits PM Viktor Orban's close associates, who frequently win the development tenders. But the emergence of large Asian companies also serves the government's turn to the East, which has seen governing party Fidesz work tirelessly to strengthen ties with the Fareast Asian giants.
The public speaks up – sometimes
The dangers of EV battery production are still not fully known. The recycling process –pyrometallurgy, hydrometallurgy, or direct recycling – can be considerably risky.
According to a 2021 study published by the Royal Society of Chemistry, pyrometallurgy – which is the burning of lithium-ion batteries – can emit several dangerous gases, which can contaminate the air, ground, and water. The fire debris further adds to this contamination.
At the same time, residents are rarely consulted before large plants spring up in their proximity. After developments begin, information is still scarce and often misleading – while assessments are often dismissed as unnecessary, or results as classified.
The price of rapid developmentalism?
Huge amounts of public funds that are funnelled into a potentially dangerous industry that is plagued by a lack of transparency and accountability. Earlier this year, Atlatszo found that the battery factory planned in Győrszentiván prompted local protests and civil society action.
For two months, there has been a heated debate in Győrszentiván, population 12,000, culminating in a public forum on 20 September. At the event, held in connection with the planned expansion of the industrial park in Győrszentiván, around 1,000 residents demanded answers about the "significantly disruptive" industrial project ordered by the government, but the government and municipal officials present were unable to provide any meaningful answers to their questions.
Residents and NGOs collected 5,585 signatures in protest and demonstrated against the project in September. They formed the Szivugyunk Szentivan Movement, which raised over 16 million HUF to perform a pollution assessment which found that the expanded industrial zone had a "significant disturbing effect" with "a risk of fire, explosion, infection, high noise or foul smell". Locals were also concerned that the plant would be built on their most fertile land and wheat fields and would deplete the city's water supply. Despite the demonstrations and complaints, the project went through.
In Komarom, worries were sparked when 14 people in the SK Innovation factory fell mildly ill and were taken to the hospital, reported 24.hu. According to the local disaster response team's report, there were no dangerous toxicity levels in the air. Komarom is now the site of three top-tier industrial sites – which means they hold a significant amount of dangerous substances – but locals complained that they received no information about the projects or their potential dangers. In addition, residents are unaware of an evacuation plan.
Smaller demonstrations, complaints, and NGO action has also characterized the cities of Tata and Tarnok-Soskut. Uproar was even louder in Göd against the Samsung factory – which uses up to 27,000 cubic meters of water per day – where Atlatszo found that the domestic battery industry was plagued with problems and disinformation.
Public discontent started in 2018 when the government engaged in a 25-hectare deforestation project, while land was regularly purchased for less than the market price. Protests grew during public forums in 2020. Locals complained about sewage, water pollution, and noise pollution after the plant reached 48 to 50 decibels. Some families who lived within one kilometer of the plant decided to move due to the constant discomfort.
Between 2021 and 2022, the toxic solvent N-methyl-2-pyrrolidone (NMP) was found in the city's water wells, according to an independent report – which, while not listed as a hazardous material, has significant health risks if people are overexposed, including a potential tie to miscarriage risks. In May, Samsung and the city launched an investigation into the poisonous material – but no explanations were found as to how the substance got into the water.
Authorities did not respond to the calls for action. In fact, in 2022, Samsung announced plans to expand the plant to 420 hectares, which saw another forest cut down. And in exchange, Göd – an opposition-controlled municipality – did not see tax revenues, which were diverted to pro-government regions. Some locals, however, care less about the financial reimbursement. "If we did get revenues, would that put an end to the poison? Will the air suddenly become clean again," asked Göd resident Peter Palfai.
In a November 8 press conference, green party LMP's co-chair Erzsebet Schmuck called for a national referendum on the investments in EV battery factories. According to Schmuck, it is unacceptable that the government grants billions in funding to foreign firms that, in turn, damage the environment and deplete the water supply. She argued against the large investments, which she labelled as environmentally damaging – and which were decided without consulting the voters.
The party's proposal has made some advances in Debrecen, where the local election commission approved the referendum with regards to the CATL plant. But, the issue is national, said Schmuck, with similar problems in Gyorszentivan and Tata. "They want us to pay for the depletion of our future," she said.
The Hungarian reality
Gergely Simon, the regional chemical substance expert at Greenpeace Hungary said to Atlatszo: "I don't want more greenfield investments, because I want them to stop destroying agrarian territories for these industrial units. But, at the same time, brownfield investments are too close to settlements, and that's harmful as well.
"The problem is that we often see the worst combination – greenfield investments near the settlements, which shouldn't be allowed at all. In God, for example, we saw that they built the plant on the other side of the street, in people's backyards."
Mr Simon also highlighted the water and gas consumption levels at these plants, which he called "unacceptably high, especially in a country that suffers from a shortage". "The God plant uses as much as the entire city of Kecskemet," he noted. "In addition, there is an evaporation process in lithium battery production – again, this is more water loss," he said.
And the waste is not Mr Simon's only concern. "The dangerous chemicals are another issue. It hasn't been proven that the NMP in God came from the Samsung battery plant, but many believe it is not a coincidence." NMP, he explained, is a toxic solvent that should only be permitted under very strict conditions and regulations – which are not present in Hungary.
"Obviously, there are benefits to battery plants," said Mr Simon. "Greenpeace supports the end of all internal combustion engines, and this requires EV battery plants. But it would be good if the plants coming to Hungary had the newest and cleanest technology. This should be a standard expectation," he added.
The problem, it seems, is that the potential negative externalities involved in these plants mix with the Hungarian country context to create a dangerous cocktail.
"The Hungarian reality sees these priority investments, which allow these companies to circumvent regulation and requirements," explained Mr Simon. "Priority investments mean the people have no say, the local council has no say. This isn't a normal situation for any plant to be built in – but this is the Hungarian reality."
Written by Vanda Mayer. The Hungarian version of the story about the battery plant in Iváncsa was written by Zsuzsa Bodnár and can be found here. Video: Dénes Balogh