Dubai real estate empire found under the name of émigré Hungarian businessman with huge tax arrears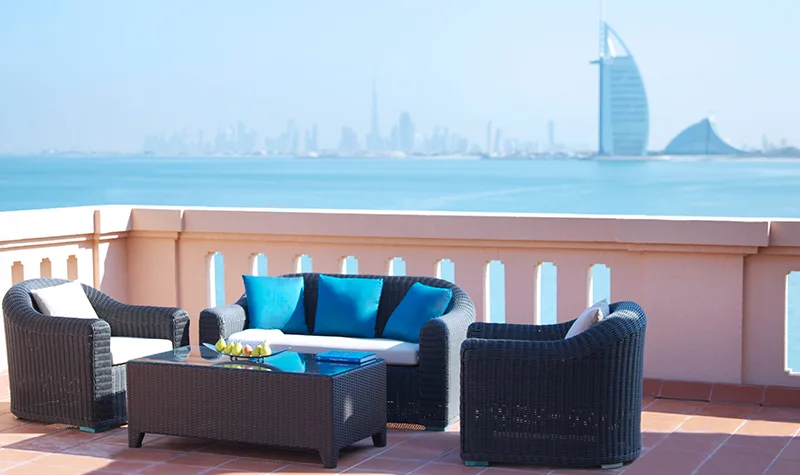 In addition to personally owing $289,000 in taxes, Tamás Meszlényi — a.k.a., according to his Bissau Guinean passport, "Tom M. Csurgo" — also left behind liquidated companies with huge tax arrears. Authorities cannot claim the money as Meszlényi left Hungary years ago. According to a leaked database, Meszlényi and his wife own more than half a dozen pieces of real estate in Dubai. Another prominent Hungarian in the database, businessman Zsolt Nyerges used to be a politically connected oligarch. Now he's unsatisfied with his luxurious holiday home in Dubai.
Tamás Meszlényi is not a well-known name in Hungary. Even though the businessman and his wife are near the top of the list of Hungarians with real estate in Dubai, owning a veritable small empire in the Middle Eastern emirate, according to a leaked database.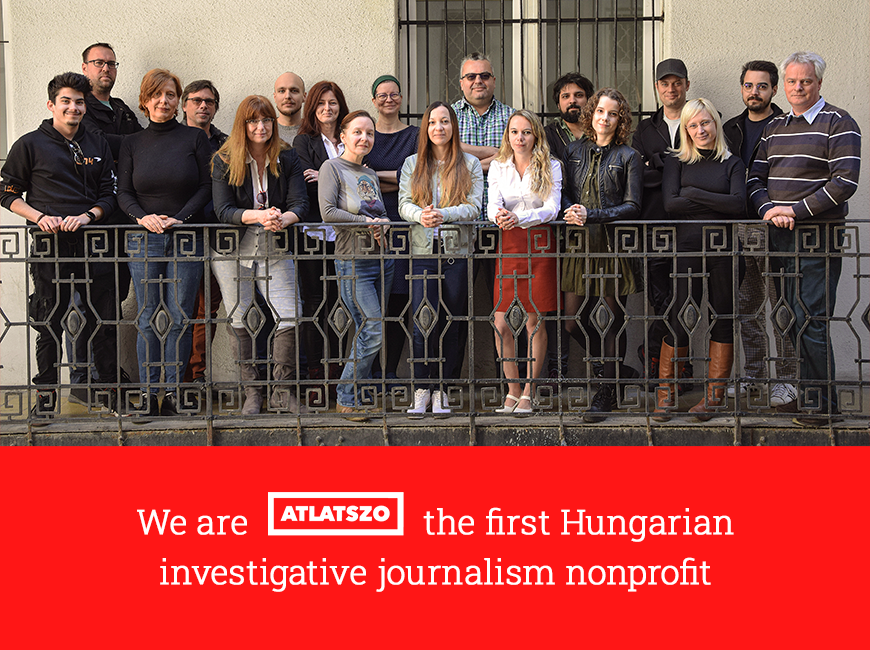 The background of the businessman warrants attention as well. Meszlényi, identifying himself as "Tom M. Csurgo" with his Bissau Guinean passport, managed two now liquidated companies into tax arrears of the equivalent of several thousands US dollars.
Meszlényi personally owes the equivalent of another $289,000, which cannot be claimed, as according to the public data of the Hungarian tax authority NAV, he left the country years ago. Neither the businessman nor his wife replied to our requests for comment.
Dubai is a Middle Eastern financial hub and a part of the United Arab Emirates (UAE). While it is also known as a playground of the global rich, it also has a reputation as a top destination for illicit cash.
The leaked database on Dubai property ownership, which dates from 2020, was obtained by the Center for Advanced Defense Studies, a non-profit organization based in Washington, D.C., that researches international crime and conflict. It was then shared with a Norwegian financial outlet, which then coordinated an investigation into the real estate. Átlátszó, as a member center of the Organised Crime and Corruption Reporting Project, contributed to this joint investigation.
Spectacular skyscrapers, luxury lifestyles, and sunny beaches – these are the hallmarks of Dubai, a Middle Eastern financial hub known as a playground for the global rich. But the glamorous emirate also has a darker reputation as a tax haven, a top destination for illicit cash, and a preferred hub for money laundering, often through real estate.
Altogether, the list database 883,000 pieces of real estate in Dubai. 278 of them are clearly in Hungarian ownership of 170 individuals and companies. On this list, the most interesting one are Tamás and Edina Meszlényi. The married couple owns 7 pieces of real estate, including 2 villas in the emirate.
According to the list, Taamás Meszlényi owns a 235-square-meter, three-bedroom villa in the Polo Townhouses complex, which is right in the neighborhood of the Meydan racetrack, home to the Dubai World Cup, which is the richest horse race in the world.
Edina Meszlényi owns a 450-square-meter, five-bedroom luyury villa in the Silver Springs neighborhood of the exclusive Damac Hills complex, according to the list. Damac Hills is known for is sporting opportunities, including Trump International Golf Club, situated in the very middle of the complex.
In addition to these two villas, the couple (separately and jointly, altogether) owns another 5 apartments in Dubai according tot he leaked database.
The 7 pieces of real estate are worth over $2.3 million, according to an estimate of 2020 Dubai property prices.
Tax bills and a Bissau Guinean passport
In an apparent contradiction, Tamás Meszlényi or his companies left behind several unfooted tax bills in Hungary. The businessman owned or held positions in about a dozen companies according to the Hungarian company register.
Such as now liquidated Tamza Számítástechnikai Kft., which used to be partly owned by Meszlényi between 2007 and 11. Tamza won $207,000 USD of EU grants in 2009 for a car-trading IT system. However, the Hungarian state has since withdrew from the funding, citing Tamza's lack of completion of documentation.
When Meszlényi and his partners sold their shares in 2011, the sale agreement included in bold typeface that the buyer would "take over the […] project finalised by the Company, and taking on all of its liabilities, including legal and financial liabilities". The company was then liquidated. The Ministry for National Economy of Hungary only signalled at that time that it had a claim of $224,000 USD against the firm — which was never redeemed.
By 2015, Meszlényi as CEO led two other firms into liquidation. By the time they were struck from the register, both companies — Gavco Trade Kft. and Ergon Hungary Kft. — were included on the official list of firms owing more than 100,000 million HUF, or 280,000$ in taxes. We don't know exactly why and how much these companies owed.
While leading these firms, the businessman didn't use the name of Tamás Meszlényi but "Tom M. Csurgo", after his mother's surname. According to documents filed at the Hungarian company court, the bussinessman had a Bissau Guinean passport matching this avatar, which he used to identify himself.
In Hungary, mysterious businessman and grifting globetrotter Tamás Welsz used to sell such passports. Meszlényi died while under police custody in 2014, after he swallowed or was poisoned by what apparently was a rare toxin from Africa.
According to the General Prosecutor, Welsz sold about a hundred Bissau Guinean passports — that Hungary officially considers to be fake. Of the hundred, not many names have come to light since. However, Meszlényi's name was mentioned in reporting at the time. Also around this time, the firms led by "Tom M. Csurgo" started showing signs of financial issues. One company also had a UAE-registered entity in its ownership structure.
Since the second quarter of 2019, Meszlényi has been also included on the list of Hungarians with a large outstanding tax bill, with personal arrears in the value of $289,000. According to the public database of Hungarian tax authority NAV, the amount cannot be claimed, as Meszlényi left the country.
Neither Tamás, nor Edina Meszlényi reacted to our requests for comment sent through email and passed on by the businessman's mother. Meszlényi's mom, when asked about the tax arrears of her son, replied that "he's a grown-up".
Tycoon unhappy with luxurious holiday home
Unlike Meszlényi, there's hardly any question over how businessman Zsolt Nyerges managed to pay for his Dubai holiday home. The Hungarian tycoon's net worth is estimated near $100 million. Nyerges, formerly a well-connected oligarch with close ties to ruling party Fidesz, has been keeping his distance from politics for some years now. "I'm living an early retirement", Nyerges explained to Átlátszó.
The tycoon owns a two-bedroom luxury apartment in Royal Amwaj Residences on the outside crescent of palm-shaped artificial island Palm Jumeirah, which is home to the most exclusive real estate ventures in Dubai. Nearly half of the 268-square-foot apartment comprises of a giant balcony. However, Nyerges found that he cannot use the oversized terrace very much. "When I bought it, I didn't know yet that the winds are constantly blowing sand here", Nyerges said.
The tycoon estimates that the apartment is worth over $1.3 million USD. But he's unhappy with the current state of the real estate. "I haven't used it for a long time, as now it cannot be used", Nyerges said. "Sometimes the water tank comes crashing down from the ceiling, because the very smart people here put the hot water tank in the ceiling, and it already came down three times. I don't know of any other place in the world where such a thing happens".
Translation from original Hungarian articles ( 1 , 2 ): Márton Sarkadi Nagy. Original Hungarian articles: Márton Sarkadi Nagy. Company data service: Opten Kft . Cover photo: view from the rooftop balcony at Royal Amwaj Residensec, source: Anantara.com
Hungary. What do you know about Hungary? from atlatszo.hu on Vimeo.