Two-Tailed Dog Party spent campaign funds on a public procurement monitoring tool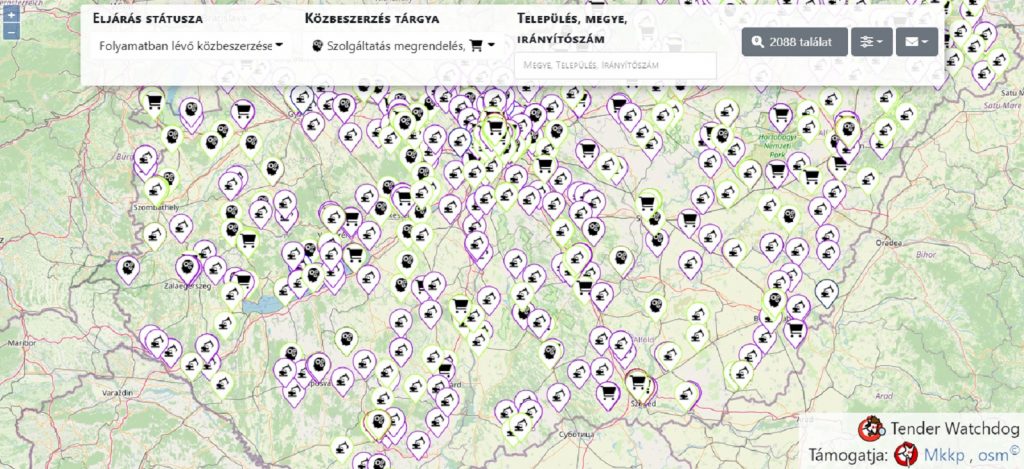 The Hungarian Two-Tailed Dog Party has created the Tender Watchdog page, where anyone can browse through ongoing and closed public procurement contracts in an easy-to-use map search. It is also possible to filter tenders by procedure status, procurement subject and municipality.
The Tender Watchdog is one of the results of the party's call for proposals to spend its 2022 campaign money (Rózsa Sándor Népi Közpénz Tékozló Alap).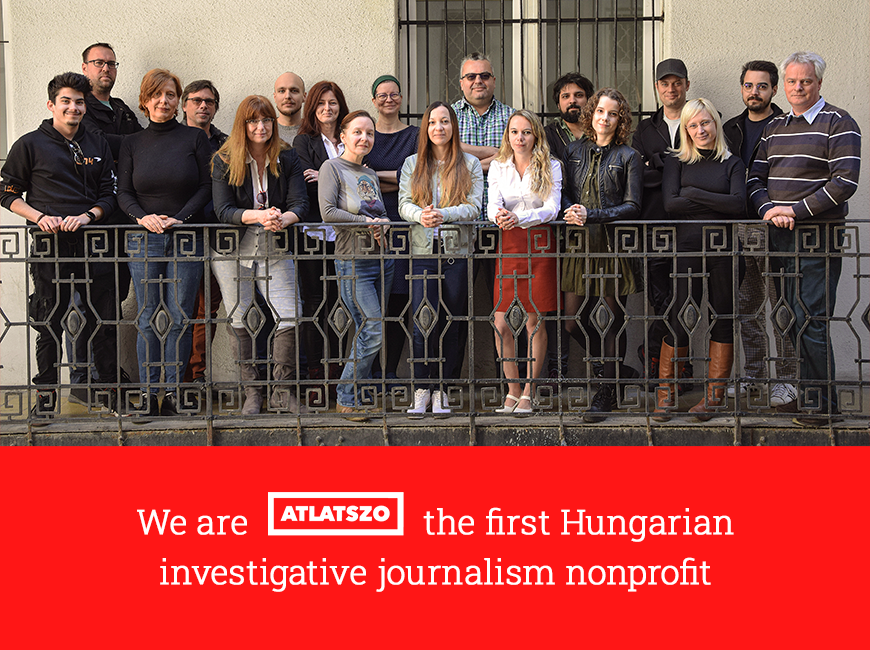 "The Tender Watchdog helps you to check what the state and local government are spending our tax money on, and find out transparently which public procurement has been won by whom. (We will leave it up to your imagination to find out why.) The site provides a database with a map of ongoing and closed public procurement contracts based on available public information," – the Hungarian Two-Tailed Dog Party (MKKP) said in a statement about the launch of the public procurement watchdog.
On the site, an easy-to-use map search allows users to browse between ongoing and closed public procurement contracts. The database is constantly updated based on the data published in the official Hungarian database, the Public Procurement Bulletin. According to current search preferences, users can also request e-mail notification of future public procurement contracts.
These data are public in Hungary, but the official notices' search engine does not offer such a "luxury service" as a map view. Atlatszo has learned recently that the government has a proposal before it to implement several improvements to the Electronic Public Procurement System (EKR) between 2022-2025, with a total gross budget of HUF 7.35 billion.
"Fortunately, we are a joke party, we can afford to spend public money on meaningful things," – says the party's website. The development is the result of a call for proposals by the Hungarian Two-Tailed Dog Party to spend its 2022 campaign funds.
This year's they 2022 campaign money was spent on projects such as the neutering of stray pets, an eco-feminist stadium in Budapest and a storybook called Healing Tales, which helps children understand illnesses.
For the parliamentary elections on 3 April 2022, eighty candidates of the party managed to collect signatures, which resulted in a campaign finance grant of HUF 587 million. However, their candidate from Gyöngyös was withdrawn due to dubious recommendations, bringing the number of candidates to 79. Considering that they had just slipped into the lower campaign financing band, they also transferred HUF 117 million of the state funding they received back to the Hungarian State Treasury (MÁK). In the 3 April elections, the party received 3.22% of the vote (170 396 votes), thus, failed to get into parliament.
Our data visualisations about the Hungarian elections and the final results are available here.
Translated by Zita Szopkó. The original, Hungarian version of this story was written by Szilvia Zsilák and can be found here. 

Hungary. What do you know about Hungary? from atlatszo.hu on Vimeo.