Two Tailed Dog Party campaigns to reform public procurement, promises watchdog parlamentarians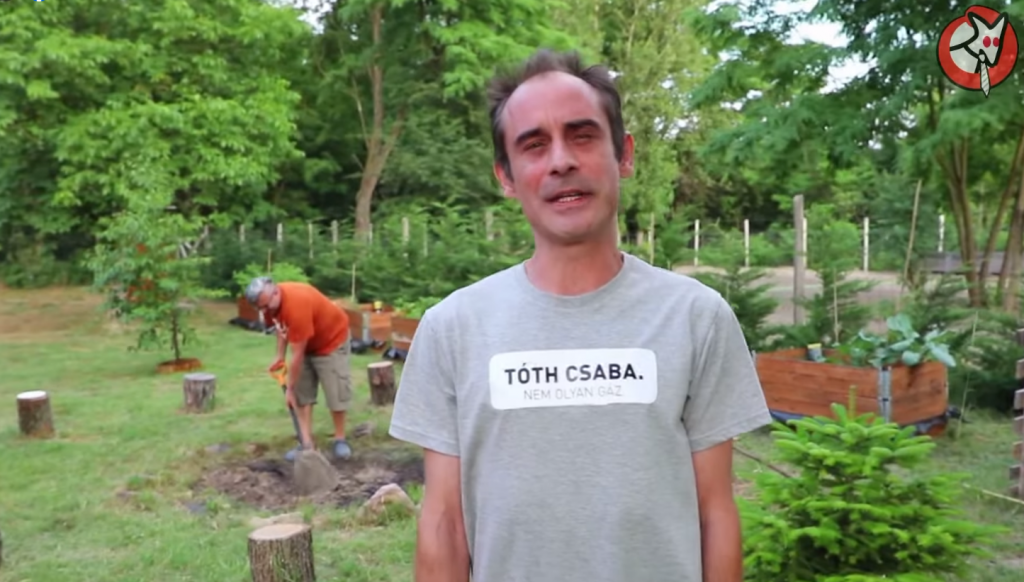 "Fortunately, we are a joke party, so we can try to do something about the public procurement system in order to have real competition in Hungarian public procurement" – the Hungarian Two-Tailed Dog Party stated on Friday releasing their programme to reform public procurement in Hungary. Unusually serious for a joke party, the 36-page study is impressive, according to an expert interviewed by Átlátszó, but "a government can only dare to implement it if it is convinced that the combined effect of the measures will not freeze state operations and the absorption of EU funds".
The Hungarian Two Tailed Dog Party (Hungarian: Magyar Kétfarkú Kutya Párt; MKKP) is a joke political party in Hungary. It was founded in Szeged in 2006, but registered as an official political party in 2014. The party's main activity is street art, consisting of graffiti, stencils and various posters – parodying the political elite. Because the party participated in the 2018 Hungarian legislative election, the party is eligible to receive government funds which it spends on the "Rózsa Sándor State Fund Wasting Public Program" (Wikipedia).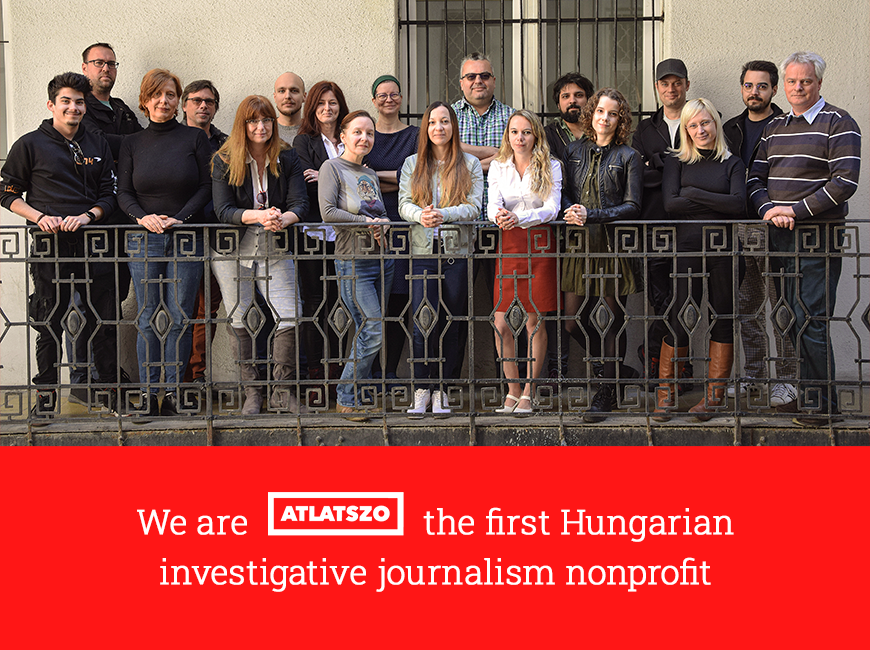 Co-chair of the Hungarian Two-Tailed Dog Party, Gergő Kovács already criticized the Hungarian public procurement system as a municipal representative of the 12th district of Budapest since 2019. According to him, there is no meaningful competition in the municipality's public procurement for construction projects, which are usually won by a company with a good track record in the municipality as the sole bidder.
"The "System of National Cooperation" is probably so well established that there is no need to invite fake competitors anymore, because no one else dares to take part. Over the last ten years they have had all the phone calls, and possibly tax authority investigations, that have got us to this point" – Kovács told Átlátszó in an interview in January.
A public procurement reform programme worth studying
"We have been so annoyed by mayor Zoltán Pokorni's public procurement practices in District XII, which are of course legal, but there has been no competition for 15 years, that this paper is proposing real changes. The state spends most of its tax money through the public procurement system. Changes to the legislation on public procurement can already make a real difference in reducing the risks of corruption. In many cases, corruption can be nipped in the bud. A clean public procurement system is a solution to prevent crony firms from overcharging and stealing so much from the public in the future.
The public procurement system is currently designed in such a way that in many cases only a narrow group can compete. Centralised procurement should be opened up to smaller firms. We will develop a system that automatically identifies and officially handles managed (manipulated) public procurement. We will eliminate low-value invite-only tenders. We will guarantee transparency and comparability by making subcontracts and technical specifications public.
A central price analysis will be introduced on a data basis so that the State knows what the average market price is and can check that public procurement does not deviate by orders of magnitude from this price level. The evaluation committee will be responsible for comparing the bids received with this market price level. By setting up the Public Procurement Research Institute, we are creating the professional basis that can guarantee efficiency and accountability in the long term."
This is all stated in the introduction of the "Programme for rethinking the public procurement system", published on Friday. This is how the Two Tailed Dog Party is recommending the proposed reform programme to voters.
Impressive, but could freeze public operations and EU funding
According to an expert interviewed by Átlátszó, who asked not to be named, the study is "impressive".
"While endorsing the principle of the suggested changes, it would only make sense to start a reform along these lines if the implementation effects on the state's contracting and public service delivery capacity were analysed separately and, if necessary, implemented over a longer period, because a government can only dare to do this if it is convinced that the combined effect of the measures will not freeze state operations and the absorption of EU funds", our expert said of the programme.
On the Two Tailed Dog Party's Facebook page, some commentators expressed surprise at the unusually serious study by the joke party: "Policymaking in 2022? What kind of world are we living in? Give populism for the people, eh!" – said one commentator.
Two Tailed Dog Party MPs would use their powers to investigate both sides
In addition to rethinking the public procurement system, the election campaign also saw further anti-corruption pledges from the Two Tailed Dog Party. They promise that if they get into parliament, they will investigate dirty deals on both sides of the political spectrum.
"It doesn't matter if the corruption is left or right, we will expose it. The stuffing of László Bige's company with public funds is just as eye-catching as when it is done to Lőrinc Mészáros' companies. Left and right corruption networks converge at the highest level. That is why an independent actor is needed to point out these interconnections. We are not promising ex post accounting, which has not happened after any change of government so far, precisely because of the high-level collusion. What we are undertaking is to use the rights of parliamentarians to expose the dirty games of the powerful."
Written and translated by Tamás Bodoky. The Hungarian version of this article is available here. Cover photo: Gergely Kovács, co-chairman of the Hungarian Two-Tailed Dog Party, supported MP Ákos Hadházy in Zugló against Csaba Tóth of the MSZP in the 2021 opposition primaries.
Hungary. What do you know about Hungary? from atlatszo.hu on Vimeo.