This is how a Hungary-funded campaign for ethnic minorities in the EU was hijacked by Moscow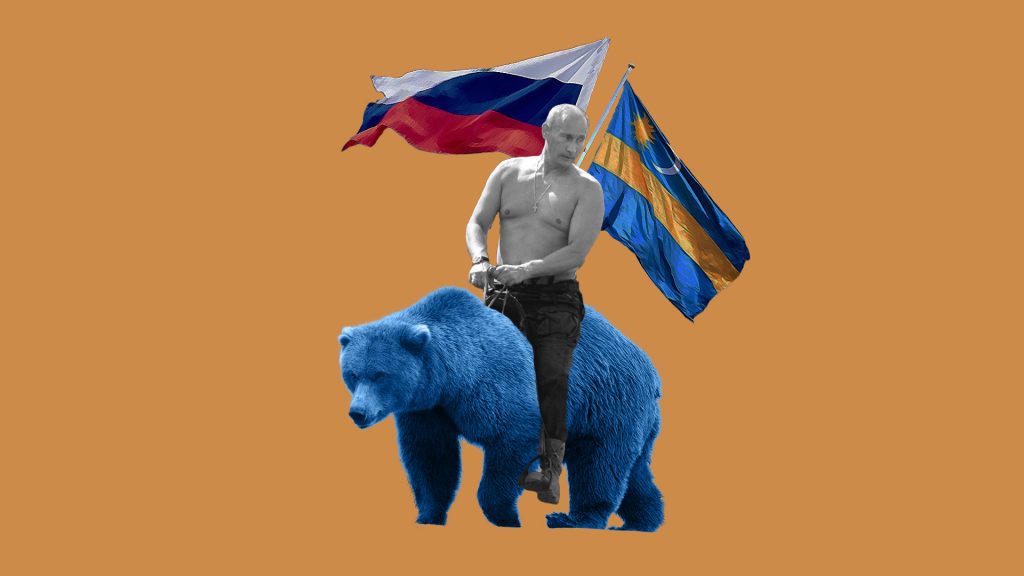 An EU signature collection initiative aiming to support Hungarian minorities abroad has taken a strange turn. Filmmaker László Pesty convinced his friends in government to receive a Hungarian state grant for an international PR campaign. With the support of his longtime friend Szilárd Kiss, a former Hungarian diplomat, he then employed bizarre quasi diplomacy to build up a network of allies from Moscow to Riga. Kiss, who has formerly failed two national security screenings, was reportedly behind a "visa factory" in Moscow that provided documentation for dubious characters from Russia to enter the Schengen area. Pesty is now ready to go against Brussels in defence of Russian speaking minorities, and talks of plans for an information centre in Transylvania spreading the word on Russian minority issues.
Thick flakes of snow were descending on the runway as the small, strange group from Budapest arrived on a Hawker 400 private jet at the Riga airport at 6 am on February 6, 2021. The leader of the team, László Pesty, a filmmaker who is on good personal terms with the governing Hungarian elite was roaming around Europe with a diplomatic passport in his pocket. Pesty's interpreter, Szilárd Kiss once used to be an actual diplomat: between 2011-13, he served as agricultural attaché at the Hungarian embassy in Moscow, even though he had failed his national security screening because of his Russian connections.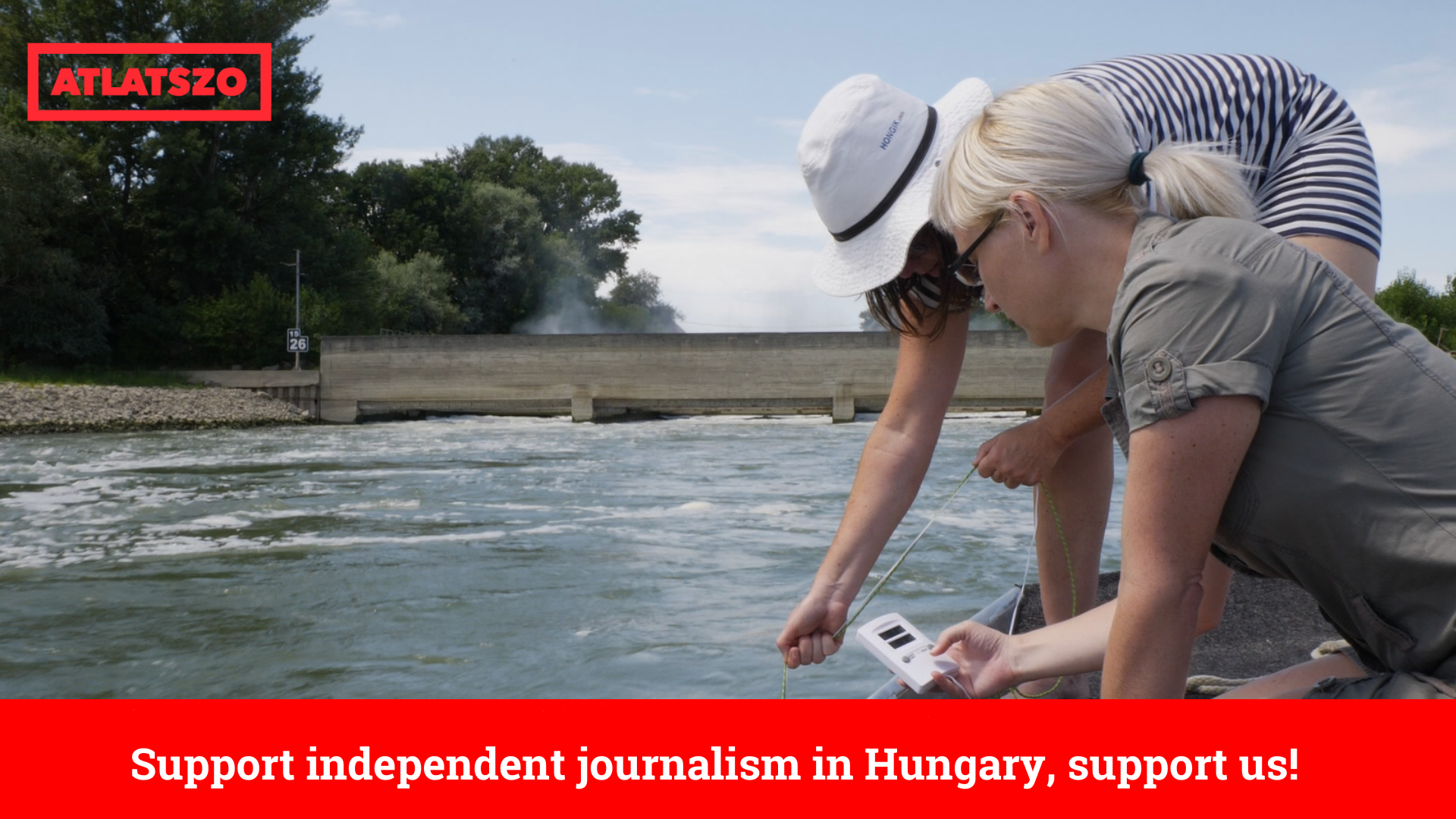 Pesty and Kiss were traveling with a cameraman and a social media manager. All four of them belonged to the staff working to promote a signature-collection initiative. The promotion campaign was financed by the Hungarian government.
Miroslav Mitrofanov, a chairman of the ethnic Russian party Latvian Russian Union (LKS) was waiting for Pesty, Kiss and the others in front of the general aviation terminal. Pro-Kremlin LKS is regularly featured in the yearbooks of Latvian State Security Service VDD.
[When we arrived at the office, Latvian Russian party leaders] were pointing to the ceiling and the corners, hinting it was bugged, and so we had to discuss strategic issues in minus 20 degrees [Celsius], on the pavement' — Pesty told Átlátszó. When asked, what issues they had to discuss, he gave the example of colours and keywords to be used in the social media campaign for the petition.
But there apparently wasn't much campaigning in Latvia for Pesty & Co. after they flew back to Budapest in the day's afternoon. According to the inner database kept by the Pesty campaign, after February 7 the initiative only collected a meagre 183 signatures from the country.
A European initiative for a Hungarian minority
The original aim of the initiative Pesty and his team were trying to collect signatures for was supposed to help Székelyföld. Székelyföld is an unofficial smaller region part of Transylvania in Romania, where several hundreds of thousands of ethnic Hungarians — the Székelys — live in a solid block in the southeastern pockets of the Carpathians.
A so-called European Civic Initiative (ECI) was launched by the leaders of the unofficial organisation Székely National Council (SZNT) in 2019 to promote the concept of 'national regions' — regions where indigenous national minorities live. If overall one million signatures can be collected and a certain threshold is reached in at least 7 European Union member states, the European Commission has to rule on the proposal — in this case, that otherwise not incorporated national regions, such as Székelyföld, may access EU funds directly.
The campaign, somewhat derailed by the outset of coronavirus, happened mainly through legacy and social media, while Pesty traveled around Europe to gather political allies. During 2020-21, Pesty was a mainstay in Hungarian media, while the content produced by his team saturated Hungarian and sometimes international social media under the monikers Írdalá (for the Hungarians), Sign It Europe (for international audiences) and Podpisi (for Russian speakers).
Although at first Pesty at first promised in an interview that his campaign would steer clear of Russian minorities in the Baltics, respecting historical sensibilities, in the end he did just that. He also travelled to Moscow several times to gather support.
Átlátszó has talked to several dozens of people and reviewed various pieces of documentation and databases to piece together an appaling tale of quasi diplomacy of a self-appointed advocate of the Székelys, who operated without any oversight, but with the support of the Hungarian government.
In this story, we'll be looking at how Pesty used friends in high places to receive financing to co-opt campaigning for initative and turn it against Brussels. We'll also be looking at his contacts from Budapest to Moscow, who helped bring Russian minorities into the focus of the campaign.
Knocking on the wrong door
If Pesty is looking for allies in Moscow, then "he's knocking on the wrong door" — Péter Balázs told Átlátszó. Balázs, who served as foreign minister of Hungary between 2009-10, believes that such steps are not helping the Hungarian minority in Romania. "What sort of a business is this? Is it some sort of a Russian mission? The cloud of suspicion hangs over him" — Balázs said.
The former foreign minister told Átlátszó in an interview conducted before recent Russian aggression against Ukraine that Pesty's actions reminded him of Russian expansion, "which is a very real thing from Eastern Ukraine to the Baltic borders. Therefore, it awakes suspicion. Vladimir Putin is not an angel of peace or an angel of minorities" — he said.
Hungarian experts told Átlátszó they believe that the inclusion of a hardline pro-Kreml ethnic Russian party might do more harm than good to Székelyföld, the supposed beneficiary of the initiative. "Political parties of the Hungarian minority abroad always aimed to keep a distance from the Russians" — an academic who specialises in national minorities told Átlátszó, speaking on the condition of anonymity. He believes ethnic Russian minority parties to "function as the long arm of an empire", and that Transylvanian Hungarians so far has been prescient enough not to provide valid reasons to Romania to say "alright, let's forget about these Hungarians working for Russia".
So far "there weren't any ties between the Székelys and Russians. This [theory] is being actively disseminated by Romania from Washington to Brussels […] [Romanians] are trying to frame Hungary, and Hungarians in Transylvania as a fifth column working for the Russians" — Attila Demkó, an expert on security policy said.
Demkó, a former head of defence policy department at the Hungarian Ministry of Defence has written a prescient thriller a few years ago. Bonfire deals with a fictional scenario, in which ethnic tensions around the Hungarians in Romania are exacerbated by Russian secret services. "Russia […] exploits each and every rupture she sees in NATO" — Demkó told Átlátszó.
Enter Pesty
Moscow, in fact, has been a point of contention between campaigner-in-chief László Pesty, and official ECI organiser Balázs Izsák. Pesty, in an interview, said that "we need to build connections [in Moscow] that would be supporting us when in one or one and a half years we'll be at the Brussels hearing". Izsák reacted that he didn't believe "intimidation in any form to be an appropriate tool of politics". SZNT in a communiqué distanced itself from "the alternative readings of outside helpers".
Outside helper in this case meant Pesty, who was originally a simple sympathiser. He was drafted in early 2020 by Izsák to help organise publicity in Hungary, as SZNT leaders didn't have good enough connections in Budapest. According to our Transylvanian sister site Átlátszó Erdély, deputy prime minister Zsolt Semjén spoke disparagingly of SZNT's "less than serious" initiative.
Budapest-born documentary filmmaker László Pesty, however, has the ear of the Hungarian governing elite. In August 1989, as a cameraman with close ties to the democratic opposition in the Communist era, he was arrested alongside several other Hungarian then-opposition figures, including Fidesz members, in a demonstration at the Wenceslas Square in Prague. Fidesz is now the ruling party in Hungary, and Pesty can count many of their members, including PM Viktor Orbán as personal friends and political allies.
Pesty has since went into documentary filmmaking on his own initiative, as well as dabbling into politics: he managed the failed 2006 campaign of the Fidesz-backed candidate for mayor of Budapest. He also has excellent Russian contacts: a few years ago in an interview, he spoke of his connections in Russian internal security establishment, as well as to the Russian-speaking underworld figures in Hungary.
While helping Izsák, his first task was to invite politicians and celebrities promote the initiative, and to organise PR opportunities for the SZNT leaders. He had an extremely easy job, as nearly every stripe of the Hungarian polity support anything resembling autonomy for ethnic Hungarians in Romania.
He didn't even know my number, so he called the party headquarters — András Fekete-Győr, who supported the initiative as then-president of the liberal Momentum party, told Átlátszó. "I took [one of the SZNT people] by hand and took him to the [oppositional] ATV studio. I sat him down. He was astonished: what, even the ATV?!" — Pesty related to Átlátszó.
Government cash arrives
But the filmmaker often arrived alone for interviews, where he spoke as the campaign manager for the initiative. According to a later statement by Izsák, Pesty's position was self-appointed. "He was a volunteer helper, who somehow assumed this role" — he said. Pesty also registered his own website to collect digital signatures, competing with SZNT's web presence.
Before a first deadline in May 2020, the initiative gathered more than a million actual and digital signatures, mainly from Hungary, as well Romania and Slovakia, which are two countries with significant Hungarian minorities. Pesty then started to work his Fidesz contacts. Which included nearly everyone with a say in government expenditures on Hungarian minority issues.
"I went to see [deputy PM responsible for Hungarian minorities abroad] Zsolt Semjén. I went to see state secretary Árpád Potápi [who works under Semjén]. [PM's commissioner for Hungarian autonomy concepts abroad] Katalin Szili, I've known her for a long time. Also [influential speaker of the house, who holds a longtime interest in the area] László Kövér. [Head of parliamentary commission for foreign affairs] Zsolt Németh, who also tends to Hungarians abroad. And I've told them: Ladies and Gentlemen, here's an important affair. And they said: yes, this really is an important affair" — Pesty told Átlátszó.
In August 2020, governmental Bethen Gábor Fund (BGA), which is is the largest Hungarian state fund and is focused on supporting Hungarian organisations abroad, has decided to support further collection of signatures with a substantive grant. Írdalá.hu Nonprofit Kft was the recipient of the grant, which, in two tranches, amounted to the equivalent of 1.84 million euros. This nonprofit company was freshly registered with László Pesty's interest and without the involvement of Balázs Izsák.
SZNT president Balázs Izsák refused to provide substantive answers to Átlátszó's questions. But, according to our information, the official organisers of the ECI informed the European Commission that they had "no contact" with Írdalá.hu Nonprofit Kft., and that "they have not received money or benefits in kind from the company concerned".
In their grant application, which was seen by Átlátszó, Írdalá.hu Nonprofit Kft. was promising to help collect another million signatures. But this time, they were to campaign internationally, as they wanted to pass the threshold in another 7 EU countries.
Thanks to foreign affairs minister Péter Szijjártó, Pesty was also given a diplomatic passport.
Russians come into focus
At this point, Pesty's campaign took an unexpected turn. Before Írdalá.hu Nonprofit Kft's grant application was greenlit, the campaign manager promised in an interview not to target Russian speakers living in the Baltic countries, because of historical sensibilities towards these minorities in these countries. Pesty even questioned whether Russian speakers living in the Baltics can be classified as an indigenous national minority, "as they were only settled there in the last few decades", he said.
The filmmaker told Átlátszó that he doesn't see any discrepancy between this statement and his later actions.
But one member of his team told Átlátszó that the campaign clearly changed direction at some point in Fall 2020. "At this time, we've discussed we're going to be looking at [the Baltics], and we're going to go after them, but I cannot say what was behind [Pesty's] decision. I just received the instruction and worked accordingly" — our source said.
Several members in Pesty's team have information that it was Szilárd Kiss, a former Hungarian diplomat in Moscow, who was working from the start on pulling these Russian speaking minorities into the focus of the campaign. Kiss appears on the campaign website as a Moscow contact person for the team.
Enter Kiss
Szilárd Kiss, a former agricultural attaché at the Hungarian embassy in Moscow, has been featured in Hungarian media heavily before, as he had formerly failed two national security screenings, but continued to be appointed to diplomatic positions.
Kiss "does not serve Hungarian interests, he is a national security risk for Hungarians" — independent MP Bernadett Széll told Átlátszó. Széll, as a former member of the parliamentary national security committee, had received classified briefings from members of the Hungarian national security agencies about the issues regarding Kiss.
According to media reports, Hungarian national security agencies identified risks in Kiss's connections to the Russian underworld, as well as his partner, Elena Cvetkova or Lena, who might have connections to Russian secret services. "[Hungarian] agencies were professional and signalled that there were risks" — Széll told Átlátszó —"Political leadership should have taken those seriously".
Kiss played a key role in what the Hungarian media dubbed a "Moscow visa factory". Several thousands of Russians, reportedly including prostitutes and organised crime figures, received Hungarian, and therefore Schengen visas upon the invitation of Kiss's wine trading company. The visa factory "posed and to this day it continues to pose a very [serious security] risk not only to Hungary, but to the European community as well" — Széll told Átlátszó.
Under strange circumstances, Hungarian authorities have since cleared Kiss from under all criminal investigations.
A money trail from Budapest to Riga
As an interpreter, Kiss also accompanied Pesty when they flew by private jet to Latvia to meet Miroslav Mitrofanov, the local leader of the LKS party. The flight was financed by an unnamed "benefactor", Pesty told Átlátszó, but "content and advice regarding special [local] content" was paid from the Hungarian government grant.
Some money ended up with media partners in Latvia, Miroslav Mitrofanov told Átlátszó. "Our Hungarian partners, they have paid directly for some advertisements in the newspapers.  We assisted only in finding these partners here in the mass media" — he said.
Russian language news site bb.lv published instructions on signing the petition as paid advertisement by Visual Factory Kft., a company owned by Pesty. The filmmaker admitted to Átlátszó that substantial amounts from the state grants were routed to this firm. According to a yearbook of Latvia's VDD, the bb.lv news site often works in favor the Kremlin's geopolitical interests.
Instructions on signing the petition also appeared on well-known propaganda sites Sputnik and Baltnews. It is unclear whether anybody paid for these articles.
An old friendship
András Rácz, a senior research fellow at the Center for Strategic and Defense Studies at the National University of Public Service in Budapest, believes it highly unlikely that Latvian "security [services] wouldn't have taken notice of Szilárd Kiss's personal appearance [in Riga]".
"The reason why [Szilárd Kiss] failed his national security screening is of a type that EU and NATO member countries usually share with each other. Particularly so, as dubious characters carrying visas handed out by this Moscow visa factory, which Hungarian media reported as relating to Kiss, not only went to Hungary, but all over Europe" — security policy expert Rácz told Átlátszó.
Kiss's inclusion might have made Latvian authorities to handle the signature collection iniative with suspicion. In fact, Latvian authorities have disqualified enough digital signatures so that the initiative didn't pass the needed threshold in the country. Pesty doesn't see a connection. "Fuck no" — he replied when Átlátszó asked if there wasn't a better chance for success without Kiss.
Pesty told Átlátszó that he's been on good personal terms with Kiss for nearly thirty years.
"We can be grateful for many things to Szilárd, who, as I've mentioned, has been cleared from every charge by the courts, and who is totally innocent, and everything that's been [written about him] was proven to be a smear. An honourable man, who has done a lot for our initiative" — Pesty said.
The filmmaker's statement to Átlátszó marks the first occasion someone in the Hungarian public sphere has came out in support of Szilárd Kiss since media reports have started surfacing about his activites in 2015.
MP Bernadett Széll was especially shaken to learn of Kiss's involvement in the campaign from Átlátszó's reporter, as she — one of the harshest critics of the conduct of the Orbán government in Kiss's case — had given a public statement of support of the initiative upon Pesty's request. "The inclusion of such a dubious character in the Székely [initiative], which I gladly supported and will support, is in my opinion harmful to the cause" — Széll told Átlátszó.
"To mix this up with putting people who serve Russian interests in important positions, to ask them to interpret, to travel together [to Riga] and there to meet with forces considered to constitute national security risks [to Latvia], this is undermining the cause" — she said. "I don't know what the explanation for this is" — Széll added.
An irreplaceable interpreter
According to the Pesty, he employed Kiss as an interpreter because "he speaks Russian on a native level. He knows the Russian way of thinking and culture intimately. His dear wife is also a [a Russian] woman, Lenochka. And I asked for his help. In contacts, language, culture […] Szilárd's advanced knowledge of Russian while interpreting was helping us solve the challenges" — Pesty told Átlátszó.
"In Hungary, loads of people know Russian at an interpreting level" — Rácz said. "So after all of this, I wouldn't understand why someone chooses Szilárd Kiss" — he told Átlátszó.
In fact, Kiss doesn't even speak Russian that well. His proficiency was on show while interpreting between Pesty and Mitrofanov during a discussion in Riga that was broadcasted online by LKS. (Kiss, who sat to the side, is not visible, but can be heard on the recording). While interpreting, he misspoke the name of Lithuania and the word for Romanian people. Sometimes he said idioms unintelligible in Russian, or a word that doesn't mean anything in the language.
Moscow contacts
According to a member of the campaign team, Kiss also helped Pesty with his connections in Moscow. Interestingly, the filmmaker has travelled three times to the Russian capital during the campaign, more times than to any other city in this timeframe according to Átlátszó's knowledge.
One such visit happened in April 2021, about a month before the final deadline for the initative. Pesty told the Magyar Nemzet daily newspaper that was then looking for contacts in Moscow who could help achieve success in Estonia. But in the end the signatures collected in Estonia weren't even close to the threshold.
Pesty told Átlátszó that at some point, they made the decision not to campaign in Estonia. "We didn't do it, because one of my colleagues had an idea that if you were to gather even the Russians in Estonia, then no one could [clear you from the suspicion] that you were [working for] Russian lobby, or FSB, or KGB [i.e. Russian secret services]" — he said.
We were able to identify one person whom Pesty met in Moscow, as this Russian marketing professional tagged the campaign manager on a photo posted on social media. According to her Facebook profile, Irina Romanova is one of the founders of Russian marketing agency expli.ru. According to their website, one of their former clients is the Federal Protective Service (FSO), a successor organisation to the KGB.
"This organisation is responsible for the security of the highest leaders and key buildings of the Russian state. They guard Putin, for example." — Rácz, who specialises in the security of the post-Soviet area, told Átlátszó.
One of our sources said that Romanova was contacted upon advice of another member of Pesty's team, who is the best friend of the marketing professional, and that she was contacted because she knows influencers in the Baltics. Romanova didn't reply to Átlátszó's questions.
Going against Brussels
Pesty also held discussions with several Russian companies with expertise in place branding, as he plans to provide nation branding assistance to Székelyföld, one of our sources said. According to gerilla.hu, which is a new venture of Pesty, the branding of the Székelys will start from a headquarters in Székelyföld. The domain gerilla.hu was advertised by Pesty during the campaign. He also now owns three companies bearing the same domain.
There are plans for an information campaign, possibly conducted from a centre that is to be established in the Székely area, which would inform locals about the problems of Russian minorities — Pesty told Átlátszó.
"Székelys are interested in other indigenous ethnic minorities suffering economic, cultural and political suppression in other member states of the European Union" — he said.
"We are ready to defend the interests of the Catalan, Basque, Sekler-Hungarian and other European ethnic minorities in Europe, but the issue of human rights respect for the Russian-speaking minority in the Baltic countries is also very important for us. In the nearest future, we will continue to fight for the rights of the indigenous ethnic minorities of the European Union. We are ready to even go against Brussels, if necessary" — a text available on the Russian version of the gerilla.hu site reads.
What has started as advocating for Hungarian minorities in a European framework has become a fight against "Brussels".
Hungarian government silent
Pesty's campaign also obviously violated a provision of the grant contract requiring that the line "produced with the support of the Government of Hungary" to be featured on any materials. During the months Átlátszó spent on reporting this story, we have not seen this text included on any website or in any material.
So far, the stance of the Hungarian government over Pesty's use of state funds is unclear. BGA is still conducting the review process of the grant, for which there is no deadline — Átlátszó has learned. Government and Fidesz officials featured in this story, including Péter Szijjártó, didn't reply to Átlátszó's questions.
In the end, the national regions signature collection initiative for has cleared the necessary minimum thresholds in 8 countries, and collected 1.4 million validated signatures altogether. These numbers are enough for the petition to be discussed by the European Commission (EC), but stay severely below by the numbers promised by Írdalá.hu Nonprofit Kft. In their grant application, they promised passing the limit in 10 countries, and gather 1 million signatures in addition to the million already in hand.
The conduct of the campaign also doesn't bode well for any actions the EC might consider. Another European Civic Iniative supportive of Székelys and financed by a Hungarian government grant has been conducted a few years before. This other one was named Minority Safepack, and aimed to have the EU install legislation protecting the rights of national minorities. Though the signatures cleared the necessary threshold, the EC has ruled not to introduce any new legislation.
According to a Brussels rumour, which was related to Átlátszó by two independent, but secondary sources, EC vice president Frans Timmermans was the driving force behind the Commission overlooking Minority Safepack, as he believed the petition to be serving mainly Russian interests. Timmermans didn't reply to Átlátszó's questions. The EC press service replied they don't comment on rumours.
No matter whether this rumour is true or not, Pesty certainly heard and believed the same, as he also retold the story to Átlátszó without naming Timmermans. "[During the discussion of Minority Safepack, a well-known member of the EC] started his speech by asking: what is a Székely initative? Do these people actually exist? Or are they made up? Are there Székelys, or not? It doesn't really matter, as this is a Russian lobby, made up by the Russians, this is against the EU. Ad absurdum, according to [my] knowledge, even FSB, meaning KGB, can be behind it. So let's get rid of this! And in a couple of hours, they did just that" — Pesty said.
Which brings us to the question: if Pesty was working for the Székely cause, why did he go to great pains to include a hardline pro-Kremlin ethnic Russian party in Latvia, travel to Moscow several times, and employ Szilárd Kiss?
Márton Sarkadi Nagy—Rédl Boglárka
Anastasiia Morosova (Frontstory.pl) has contributed to this article. Investigative Dashboard has helped with the acquisition of certain data used in this article. Cover graphic by Flóra Anna Jeney. The Hungarian version of this story is available here, here, and here. Video interviews in Hungarian are avialable here.
Hungary. What do you know about Hungary? from atlatszo.hu on Vimeo.