Pro-government media lost ten times as many lawsuits as independent papers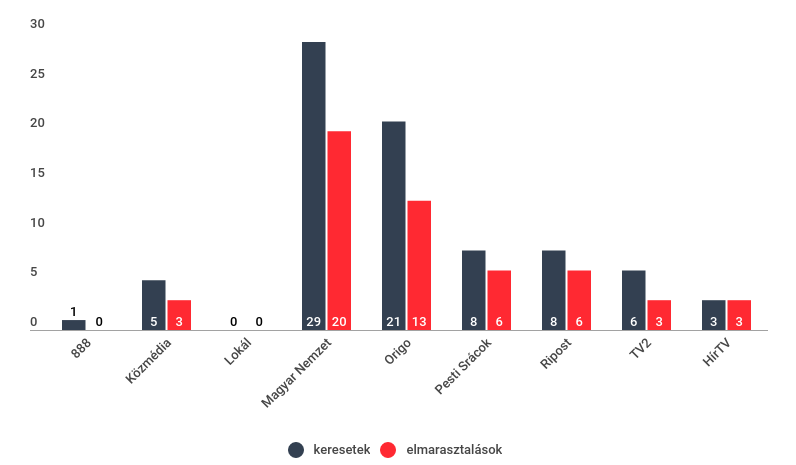 We have requested data on the 2021 lawsuits for correction from the Metropolitan Court of Budapest in a public interest data request. According to the numbers, the largest pro-government media outlets lost 54 cases last year – Magyar Nemzet was the record holder with 20, Origo was second with 13. By contrast, Átlátszó did not lose a single lawsuit last year.
Over the past 12 years, since Viktor Orbán and his party Fidesz have been leading Hungary, their rule have become synonymous with the construction of an "illiberal democracy" in Europe. Central to their strategy has been the process of media capture using the instruments of the state to create a bubble of pro-government media.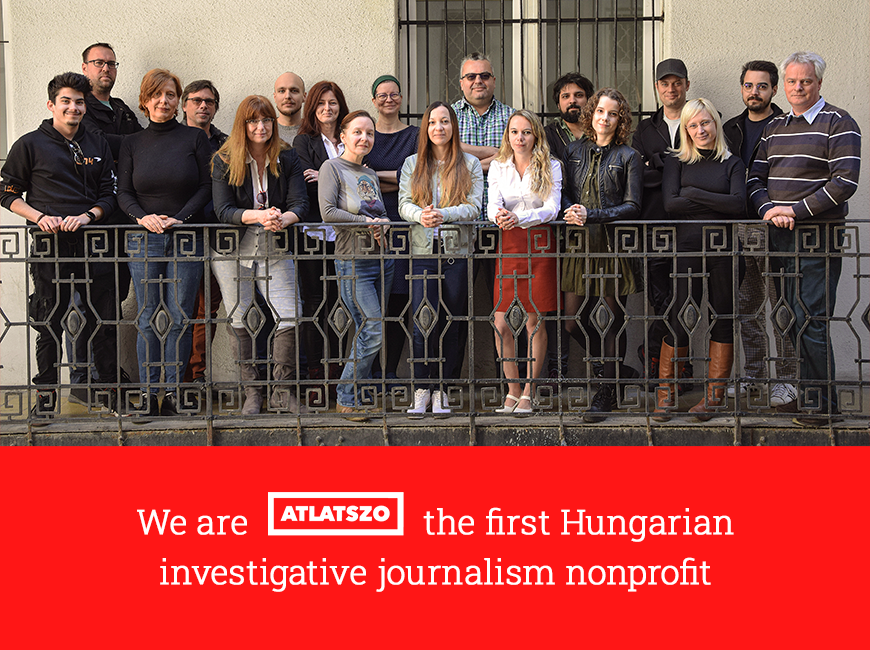 Atlatszo has been closely following and covering the reorganization of the Hungarian media market, including the creation of the Central European Press and Media Foundation (KESMA) in 2018. We have presented how the creation of the foundation re-shaped the ownership structure of the pro-government media empire and the data visualization team of Atlatszo, Atlo also created an interactive article that shows the past ten years of the Hungarian media in various charts:
A MAGYAR HÍRMÉDIA ELMÚLT TÍZ ÉVE THE PAST TEN YEARS OF THE HUNGARIAN MEDIA
For years now, the typical method of the media products under the infulence of Fidesz has been to write something negative about an opposition politician, which is then taken up by the rest of the press empire. Even the most absurd accusations of defamation are reported as fact, without any evidence, and of course disinformation is spread with loud headlines – and the person concerned denies it in vain, readers/viewers jump on the scandal and take it as the ultimate truth, because "it was on TV" and "it was in the paper".
Of course, the people concerned sue and usually win, but this is mostly a moral victory for them. Nevertheless, it is very important to follow through on these cases, because it is of huge significance when a court of law says that a media outlet has deliberately made a false statement.
We have been tracking and publishing the number of lawsuits for correction for years: in 2017, pro-government media lost 53 cases, in 2018 109, in 2019 74 and in 2020 57.
As before, this year we looked at how many cases the media outlets that push government propaganda the most lost last year -in other words, what are the cases where it can be proved, even in court, that they lied.
In a public data request, we asked the Metropolitan Court of Budapest how many lawsuits for correction were filed against Ripost, Lokál, Magyar Nemzet, Pesti Srácok, public service media (MTVA), Origo, 888, TV2 and HírTV, and how many of these editorial offices lost such lawsuits.
According to data from the Metropolitan Court of Budapest, a total of 54 cases were lost by media outlets close to the government in 2021. Of these, Magyar Nemzet lost 20 and Origo 13.
Lawsuits lost by the pro-government media outlets in 2021
A Google search brings up some of the most famous failed lawsuits of Fidesz media: opposition politican Tímea Szabó won a lawsuit against Péter Szikszai and Magyar Nemzet; the Municipality of District VII won against Origo; Jobbik against Origo; Hungarian Civil Liberties Union (TASZ) against TV2, 888.hu and Origo; opposition politician Péter Jakab won a lawsuit against Magyar Nemzet; Ákos Hadházy against Origo; Péter Krekó, executive director of Political Capital won a lawsuit against Magyar Nemzet.
Péter Krekó, political analyst at Political Capital, a Hungarian think tank, has been the target of a frenzied attack by…
As usual, we also asked for the data for independent media outlets for comparison. According to the data received from the court, 444, RTL Klub, Telex and 24.hu lost a total of 5 cases last year. Átlátszó, Magyar Hang and HVG lost none.
Number of lawsuits lost by independent media outlets in 2021
The previous trend thus continued in 2021: pro-government media lost ten times as many lawsuits for correction as independent media outlets.
Translated by Zita Szopkó. The original, Hungarian version of this article was written by Katalin Erdélyi and can be found here.
Hungary. What do you know about Hungary? from atlatszo.hu on Vimeo.