Atlatszo utilizes the dark web to protect sources against government surveillance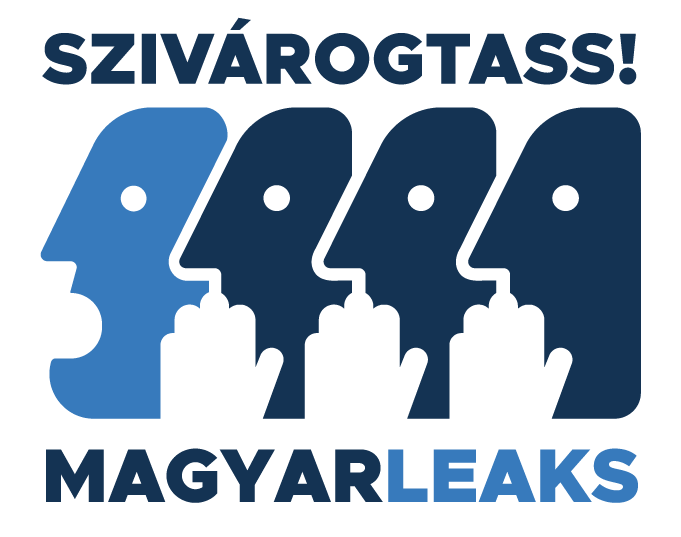 We cannot prevent the surveillance of our journalists, especially when the government is using sophisticated surveillance software – until now, two of our contributors found traces of the Pegasus spyware on their mobile phones. However, Atlatszo's sources are still safe if they use what we have developed for this very reason: our leaking platform, MagyarLeaks, which is so secure that we ourselves do not know, and could not even if we wanted to, who is sending messages and files to us via the dark web. So this way, despite our potential surveillance, they still cannot be reached.
Support independent investigative journalism in Hungary, become a patron of Atlatszo on Patreon!
For example, we have no idea who tipped us off about the fact that the concert of a Hungarian singer, Ákos ( who performed at the International Eucharistic Congress organised in Hungary at the beginning of September) was mandatory for students in some church schools in Esztergom, and in these times, with the recently discovered Hungarian governmental use of the Israeli Pegasus spyware software, that is probably a good thing.
"I don't know what to do, partly because of the coronavirus pandemic, but mainly on grounds of principle, I would ban my child from going, yet I fear the retaliation he might face. The headmaster has sent a special letter to parents to remind them of the compulsory attendance," – wrote an anonymous leaker in a message to Atlatszo via the MagyarLeaks platform.
The anonymous parent has contacted us in connection with the compulsory attendance of his child at the Ákos concert. We wrote an article about the case, and the story has been all over the independent part of the Hungarian press.
The anonymous source used our MagyarLeaks anonymous leaking platform. This platform is so secure that even we don't know who we are receiving messages and/or files from.
Although Átlátszó and its colleagues can be reached via the usual methods (email, social media, post, etc.), the MagyarLeaks leaking platform, which runs under an encrypted TOR browser, is designed to provide a higher level of technical security for our sources who wish to remain truly anonymous.
In this particular case, the super-secret nature of MagyarLeaks made it rather challenging for journalists to work with it. The anonymous parent did not name the institution which his child attends. He or she only wrote that it was a church school in Esztergom. We would have liked to have asked him to specify which institution he was writing about, but as he or she left no contact details, we simply had no way of contacting him.
Finally, we contacted several schools in Esztergom by e-mail and telephone. This is how we found out that at least two schools in this city alone had made it indeed compulsory for students to attend the concert in question.
We therefore offer the following for the attention of our readers:
on the one hand, our MagyarLeaks anonymous leaking platform is working flawlessly, you can still send us tips, stories, documents or photos for example about the government elite's holiday in southern Italy completely anonymously.
On the other hand, trust in the competence and perseverance of our colleagues! For us, it is not an insurmountable obstacle if we can't talk to you in person or if you forget to tell us some important details about the story you are submitting. We will investigate anyway.
But what is the darkweb?
Created in the mid-1990s in the US by military research, the technology that laid the foundation for the network now known as the dark web was used by intelligence agencies to share files anonymously and untraceably. To access the dark web, you need an anonymised proxy network.
The platform is called Tor, short for The Onion Router. The addresses of the websites on this site end in .onion.
Tor hides your identity while you browse the web, share content, and perform other online activities. It encrypts the information you send from your computer, so no one can see who you are or where you are, even if you're logged in to a website.
The data coming from your computer is sent through a series of 'nodes' (other computers, also known as 'relays') run by millions of volunteers around the world, so the layers of encryption build up like layers of onions. Tor gives you a different IP address every time you send or receive data, hiding your real IP address and making it almost impossible for prying eyes to know where the data came from.
The easiest way to use Tor is through its own browser, which is available for Windows, macOS and Linux operating systems (if you don't want to install it on your computer, it can be run from a USB stick). The Tor browser is based on Firefox, but it disables extensions that can compromise privacy and security.
There is a Tor app for Android called Orbot; and an operating system – Tails – that is pre-configured to use Tor.
You can download everything you need to use Tor from the Tor Project website. Simply click the Download Tor button and follow the instructions.
The Tor window will look just like a normal browser window, but you can use it to access the .onion domain. If anonymity is particularly important, Tor Project has a number of warnings about what not to do when browsing the dark web.
You are advised to be extremely careful when using Tor, as the anonymity provided by the platform is a hiding place for illegal and criminal businesses, as well as some pretty horrible things, for example, Atlatszo has once received a freshly severed human head image in its MagyarLeaks inbox.
At the same time, for every lawbreaker there are many legitimate users, many of whom use Tor for great social benefit. The MagyarLeaks mailbox is based on open source software developed by Globaleaks, which is used around the world precisely to facilitate secure leaks of public interest.
On our MagyarLeaks server, we have recently launched a dedicated secure mailbox specifically for academia, called TudoLeaks, in cooperation with the Hungarian Academy Staff Forum (HASF):
There are only five public universities left in Hungary. The "private universities" that will be created with the university reform…
Become our Anonymous Source through MagyarLeaks! Send anonymous tips, stories, documents, or photos to the Átlátszó editorial team! The Tor-connected MagyarLeaks platform is designed to guarantee high technical security for our sources who wish to remain truly anonymous. You can find the details here.
Support independent investigative journalism in Hungary, become a patron of Atlatszo on Patreon!