More than 3000 citizens donated personal income tax 1% to Atlatszo this year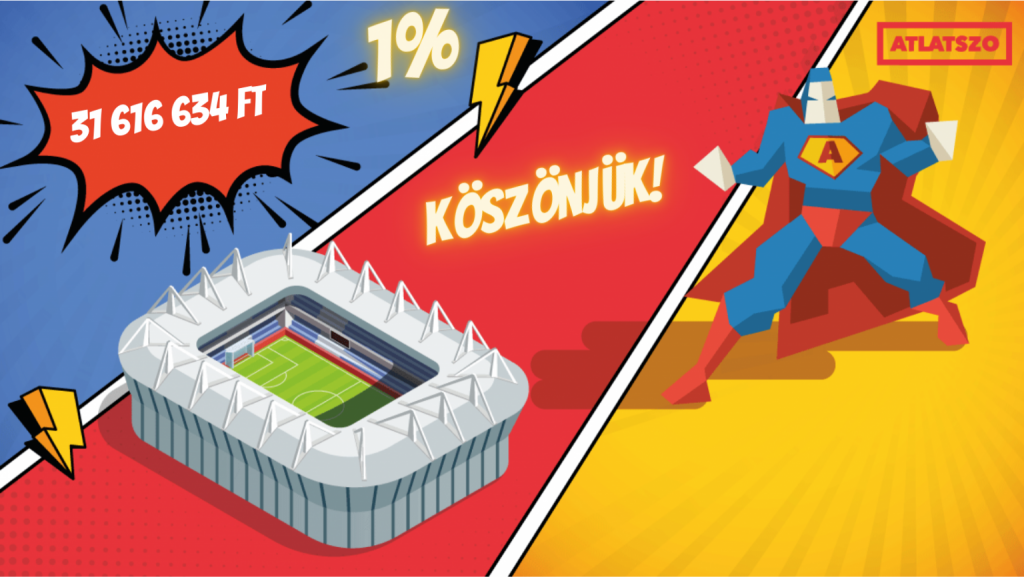 Hungarian tax regulations allow taxpayers to offer 1% of their previous year's income taxes to support the activities of a nonprofit organization of their choice. According to the data published yesterday by the National Tax and Customs Administration of Hungary (NAV), 1.6 million taxpayers in Hungary donated around HUF 10.5 billion to more than 28 thousand Hungarian nonprofits in the year 2021. As in previous years, the Átlátszónet Foundation finished among the 50 most popular Hungarian nonprofits, with the 32nd highest value donations: 3,288 donors directed a total of HUF 31.6 million to us.
Support independent investigative journalism in Hungary, become a patron of Atlatszo on Patreon!
The years-long government campaign against NGOs, the listing of "foreign-funded" social organisations, and the changes to the tax system have not discouraged our public from donating 1% of their income tax. In addition to the direct financial support, this has again strengthened the social legitimacy of our activities.
In comparison, the pro-government activists who receive hundreds of millions of HUF in subsidies from state-owned companies, but who regularly mock organisations that operate independently of the government, received only 1.3 million HUF in 1% income tax donations this year, which – again, as in previous years – is a lot less than what the NGOs attacked by the governing party received, such as the Hungarian Civil Liberties Union (TASZ) or Klub Radio.
The total of HUF 31.6 million in 1% donations received from 3,288 donors puts Atlatszo with its the Átlátszónet Foundation in 32nd place among the NGO beneficiaries in terms of the amount received. As in the previous year, the only media-related NGO to achieve a higher ranking of 20th place was the Free Band Foundation, which supports Klub Rádió. These figures are subject to minor changes in further processing.
It is particularly gratifying that we have achieved this result at a time when NGOs that are genuinely independent of the Hungarian government have been the subject of an intensive and dishonest government smear campaign in Hungary for a long time, funded by public money.
Remember: donating 1% of your personal income tax is important not only because it allows us to contribute to the goals of a non-profit organisation close to our hearts, but also because the number of people donating 1% more or less realistically quantifies the embeddedness and legitimacy of a nonprofit, which is particularly important at a time when the Hungarian government is trying to discredit watchdog organisations and silence free media.
Thank you for your one percent donations! You can find out about further funding opportunities here.
Support independent investigative journalism in Hungary, become a patron of Atlatszo on Patreon!