Hungary denies permanent residence permit to alleged accomplice of Semion Mogilevich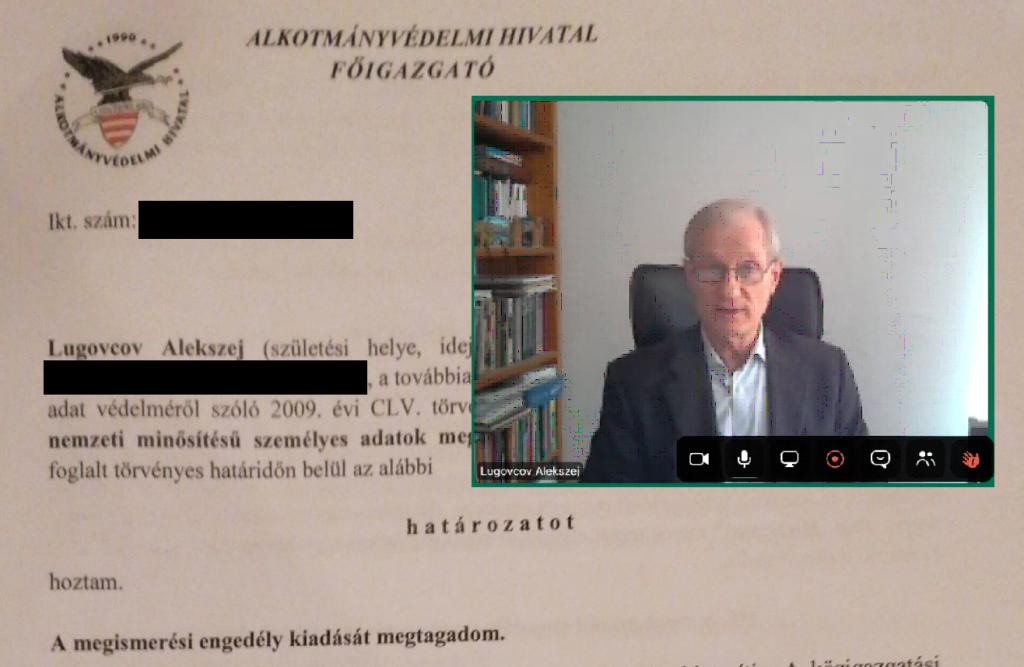 He has lived in Hungary for forty years, has a Hungarian wife and children, but his permanent residence permit has now been rejected by Hungary. Alexey Lugovcov is an Ukrainian businessman who was named "second-in-command" of Russian organized crime boss Semion Mogilevich in Budapest, by a 1996 report attributed to the FBI. Lugovcov's name has appeared in the Hungarian press several times in connection with this allegation, but he has never made a statement about the matter – he claims not because no one has ever asked. Now, however, he himself reached out to investigative journalists because he suspects that the Constitution Protection Office has decided that his permanent residence would endanger Hungary's national security, due to what he claims were unfounded press reports.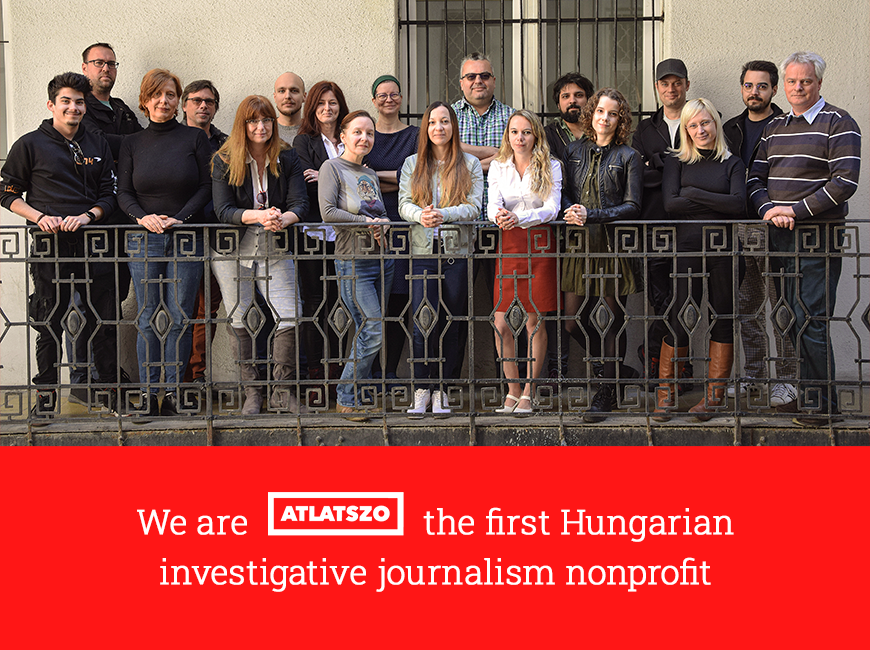 Searching for the name of Alexey Lugovcov online, among other things, we find a 1996 report attributed to the FBI, about the criminal organization of the infamous Russian organized crime figure, Semion Mogilevich. In this, Alexey Lugovcov is described as the "second-in-command" of the Russian mafia in Budapest, who is involved in drug smuggling, drug trafficking, and running prostitutes, with a crew of "less than a dozen" people. Referring to U.S. intelligence sources, it is also described that the man was previously a tank commander in the Soviet Army in the former East Germany, and a detective with the soviet police.
At the end of the 2000s, Lugovcov was mentioned multiple times by Hungarian press reports as a "retired Russian/Ukrainian general" as the CEO and majority owner of a company called ESS Magyarország Kft., which prepared a tender for the EUR 1.2 billion European Neutron Research Center (ESS) in Hungary. The government official managing the unsuccessful ESS bid was Zoltán Köntös, who co-owned another company, Tzar International Kft., with Lugovcov and Norbert Makszin – the latter became the protagonist of a bizarre alleged espionage case in the 2010s.
Although his alleged relationship with Mogilevich was mentioned in several Hungarian press reports in the 2010s, Alexey Lugovcov had not previously commented, sought rectification, or sued for the articles, nor would he have spoken up now if he had not run into trouble with the Constitution Protection Office recently.
Documents he provided to us about his correspondence with the secret service show that he reached the retirement age in September last year and applied for state pension in Hungary, when he was told that he needs a permanent residence permit for that. Therefore, he turned to the National Directorate-general for Aliens Policing, where a simplified procedure was initially promised, then waited for months, and finally his application was denied in January this year on the grounds that the Constitution Protection Office did not consent because his permanent residence "would endanger Hungary's national security".
Lugovcov then sent multiple requests to Szabolcs Bárdos, Director General of the Constitution Protection Office, requesting an insight into the resolution of the authority, on the basis of which his application for the permanent residence permit was rejected. He also offered to share with him information that "heads of intelligence agencies must know".
However, the secret service did not interview him, and refused to issue a "permission to access" his personal file on the grounds that "during the national security control of the applicant, CPO carried out an information-gathering activity in which the information obtained could not be independent of the tools and methods used, on the basis of which it became necessary to classify the data. With regard to data collected and classified in relation to the applicant, the purpose of the classification goes beyond the acquisition of data concerning the applicant, including data the disclosure of which would weaken or hinder CPO's national security activities. "
The decision of the Constitution Protection Office to refuse access may be appealed in court, where according to the lawyers asked by Atlatszo reporters, classified information is not shown to the applicant but to the judge, who can decide whether to legitimately conceal his personal file from the applicant. Lugovcov wishes to take the case to the court, he told Atlatszo reporters.
As neither the Hungarian press nor the secret service interviewed Alexey Lugovcov on allegations of his involvement in Semion Mogilevich's criminal organization, his role in the state-funded ESS project, or his connection to the bizarre espionage case of Norbert Makszin, Atlatszo reporters agreed to give him an opportunity to speak. However, we cannot judge the reality of what he said in the interview below.
Atlatszo: Who is Alexey Lugovcov, where does he come from, how did he get to Hungary?
Alexey Lugovcov: I was born in 1955 in the Soviet Union, in Proletarsky, my father is Russian and my mother is Ukrainian by nationality. After finishing my schools, I was a soldier of the Soviet Army in Rostock, East Germany for two years. In 1980, I met my wife, who is Hungarian, through correspondence. Since my future wife was only 16 years old, we got married with parental permission. I remained in the Soviet Union for another year, where I won sports competitions and worked as a police detective. Then I moved to Hungary, with the money I raised, about a hundred thousand Hungarian forints worth of rubles, and a color TV for my wife's parents. In 1981, I received a residence permit from the Hungarian People's Republic: I wanted to work for the Hungarian police, but I could not do that without citizenship. My heart ached for not being able to apply for citizenship, but if I did, my brother serving as a lieutenant colonel of the Soviet Army would surely lose his job.
What did you do instead of being a police officer in Hungary?
I became an entrepreneur in 1982, looking for a profession that does not require language skills. That's how I became a sandblasting craftsman. Later I started touring Hungarian artists in the Soviet Union, for which I had the right contacts. I organized a huge tour for Erika Zoltán, we started in Uzhhorod and went up to Odessa in a month. She also gave two concerts in Tbilisi, one hundred thousand people watched her performance. "For the first time in the Soviet Union, the star of Eastern European pop music, Madonna," the posters proclaimed. Zoltáns band earned well, receiving five thousand rubles, the price of a car for a performance. Later, I preferred to recruit dancers and artists from the Soviet Union to work in Hungary. That's how I became an impresario, and probably that led to the false accusation of the FBI file about me running girls. I declare that I have never dealt with the mafia, prostitutes, drugs, possession of illegal weapons or other illegal activities.
Do you know Semion Judkovich Mogilevich, that is, Uncle Sava?
Not really. At that time, I was approached by a Ukrainian gangster named Cherep (skull – ed.) He asked: How come do you have so many whores? I told him what kind of whores, where did you see whores with me? These men knew exactly where my groups were working, told me the locations. They didn't talk much, they just said they would take over the business from me. I approached a police acquaintance of what could be done, and he said that the Hungarian police can't protect me from these things, the Ukrainians are doing what they want here – even though it was a legal business, everyone had a work permit. Forty people worked for me, I had to take responsibility for them, so I had to find a solution. What would you have done in my place? I had to find a solution, and since the police did not help, I asked my contacts in Moscow. Not a week passed and the Ukrainians reappeared, and apologized for the misunderstanding.
What was this due to?
It only turned out afterwards. The bandits threatening me were expelled from the country a few months later. But as the proverb holds, the holy place cannot be empty, others have come. I think those who gave the orders in Hungary could have spoken to them. That is, Mogilevich. There could be no other.
Didn't you meet Mogilevich in person?
But yes. I got a number from Moscow to call, I didn't even know whose one. I called and arranged a meeting with Mogilevich. I took the employment papers to him to see everything was legal and told him what was going on. Mogilevich said he would see what he could do. Two days later, the Ukrainian mobsters came to apologize. That was all I had to do with this man. That's it. Mogilevich is a businessman: I don't know what the FBI is talking about, but I've seen a movie about him saying that he's just a businessman and I totally believe him. But he is not my caliber, I didn't even want to work with him, and they never recommended it. That's why I got into the FBI agent's file because I'm a nobody, who could be named with impunity. Real names are not in the file.
Semion Mogilevich – Commonly known in Hungary as Uncle Seva, a Kiev-born businessman, who according to the FBI, traded in nuclear materials, drugs, prostitutes, gems and stolen art treasures while operating an extensive criminal organization in the United States and Europe. He lived in Budapest in the 1990s, was said to be the Hungarian resident of the Russian-Ukrainian mafia, and his name was associated with a number of bloody crimes in the Hungarian press, but nothing could be proven. His legal representative was Gábor Liszkay, attorney and one of the founders of governing party Fidesz's media empire. In 2016, "bomb-maker" Dietmar Clodo told an investigative journalist that on behalf of Mogilevich he had handed over bribes to corrupt Hungarian police and politicians in the 1990s, including Sándor Pintér, the current interior minister, and Viktor Orbán, the current prime minister. Clodo claimed he recorded the cash transfers: these video recordings, according to some assumptions, could have been handed over to Russian intelligence and become kompromat in the hands of the Putin regime in Moscow, where Mogilevich currently resides.
Russian media has recently released reports that Hungary's reigning Prime Minister Viktor Orban accepted bribes from the Russian mob back in the 1990s, as did his current police minister Sandor Pinter. The allegations are not new, but the story may be tied to Orban's recently-found friendly relations with Vladimir Putin's government.
But still, how did this become a "second-in-command" in the FBI file?
I want to know that too. But knowing the work of the cops, I see things through and have an idea. In Hungary, the FBI collected information from Hungarian police officers, and also received information about me from Hungarian police officers. Meanwhile, at certain times and levels, Hungarian police also cooperated with Russian or Ukrainian bandits and therefore received money. I'm not blaming anyone personally, but I'll tell you how things worked then. If I'm such a cop, I don't tell the FBI those who actually run whores or sell drugs. But the FBI also had to produce a result, so they said this man was moving in the night and no one was hurting him. Because I worked alone in the Budapest nightlife and everyone found it very interesting. It was a dangerous business because I worked at night with beautiful girls, but I was fine with legal papers.
Did you have bodyguards or weapons?
Looking back, I may have been stupid, but I had neither a gun nor a bodyguard. My principle is that if I carry a gun with me, I have something to fear. If I have something to fear, I'm guilty of something. I was not afraid of anything because I was not involved in any dubious deal, I had no conflict with the police or criminals.
Have you ever had anything to do with the authorities?
A girl who worked for me was abducted and later found in Romania, murdered. I didn't know what it was all about, the leader of the police homicide team talked to me, showed me the photos to see if I recognize the girl. There was nothing to recognize, it was awful what I saw in that picture. I asked what might have happened and was told that a group from Moscow allegedly wanted to knock out a local group and that girl was the bait. She arranged a meeting with one group and then came the other. It was a big shooting, somewhere in Budapest.
What happened next?
I still lived here with my wife, we had two children. In the 1990s, I decided to apply for Hungarian citizenship, but then I realized that I would always be a foreigner here, I could not participate in politics, I could not become a state official. Yet all people are born to get the most out of themselves. So when they came to check my housing conditions in Újpest, I asked if things could be stopped and I didn't let them into my apartment. The request was rejected. I opened two groceries with my wife, and I took a training in Moscow, with a russian psychologist who has repeatedly treated Boris Yeltsin. My books have also been published in Russia.
How did you get from there to the ESS project, the Hungarian bid for the European Neutron Research Center?
In 2006, I met someone who said that they had wanted a neutron research center in Hungary for a long time. One of the supporters of the idea was the academic Ferenc Mezei. I sat down with him and another scientist, László Rosta, to talk about bringing the European Neutron Research Center to Hungary. They told me what it was about, and I undertook to persuade the Hungarian government to get involved in the project. In case they do what I say, the project will be implemented. Of course, I didn't understand neutron research, so I didn't want to have a say in it. The cities of Bilbao and Lundt were also fighting for the EUR 1 billion investment.
We jointly founded ESS Magyarország Kht. with the scientists. Zoltán Köntös, his task was to mediate between the Hungarian government and our company. We didn't have an office at the start, we met in the upstairs cafe at the Alexandra bookstore, people came there to discuss the plans. Köntös introduced me to Norbert Makszin: he was aligned with the Fidesz party, and by then I already knew that the Socialists would soon be replaced by Fidesz in the Hungarian government.
Köntös and Makszin brought government relations, the goal was for the government to accommodate the project, which it did, but I won't tell you the details. Köntös became the ministerial commissioner of the ESS project, I also negotiated with the ministers, finally the structure was formed, we received 200 million Hungarian forints for the preparation of the application, and then another 100 million. The ESS National Council was formed, it included forty people, former ministers, famous people, such as Sándor Demján. Then when Gordon Bajnai became prime minister, he didn't listen to me, even though I knew how to win the € 1 billion race.
What would have been your role if Hungary had successfully applied for this EU project?
I was busy figuring out the protection of the neutron research center. A neutron research center needs to be protected, there might be need for S 300 missiles (Russian-made ground-to-air missile system – ed.). I organized the Russian contacts and suggested that we involve the Russians in the project. I contacted the head of a Russian research institute and offered to get into the investment. They were very surprised by this because the European Union did not want to let them into any project. I think they talked to Putin and the next day asked the Hungarian Prime Minister to write an offer to the Russian President. Meanwhile, in Sweden, their ESS workgroup was led by an Englishman who was also an intelligence agent and they spent much more to prepare the application: the Swedes spent € 20 million, while the Hungarians spent only € 1 million on the preparation of the tender.
Eventually, the European neutron research center was built in Sweden, and Ferenc Mezei also went on to work there. What did you do after the project failed?
I ran in the 2012 Ukrainian elections, but I did not get elected into the Ukrainian parliament, even though I wanted to help the Ukrainians and the Hungarians as well. So I have been living in Hungary ever since, growing vegetables and fruits on my farm so that I would not starve to death because I could not find a job elsewhere where my knowledge and experience would have been needed. I turned 65 last year, so I wanted to retire. I contacted the pension institution, but there they said I needed a permanent residence permit, so I submitted the papers. They approached Constitution Protection Office as a specialist authority. And they classified me, who in 2008 was nominated by Hungarian politicians for a state award for my services, among those who endanger the national security of Hungary. I wanted to see what was in the files about me, but the CPO didn't allow that either.
What's next?
I don't know, but I'm afraid they'll compromise me. Therefore, before the Lord, friends, acquaintances, and the entire Hungarian population, I declare that if they read or hear anywhere that drugs or weapons have been found on me, or it suddenly turns out that I have been involved in a crime, it was organized against me by dishonest officers of special services. I am aware of how some unscrupulous employees of special services work with unwanted individuals and I am ready to defend myself, which means I am defending the truth.
Interview by Zsuzsa Zimre and Tamás Bodoky. The original Hungarian article is available here.