Atlatszo identified the Hungarian fraud example highlighted in OLAF's annual report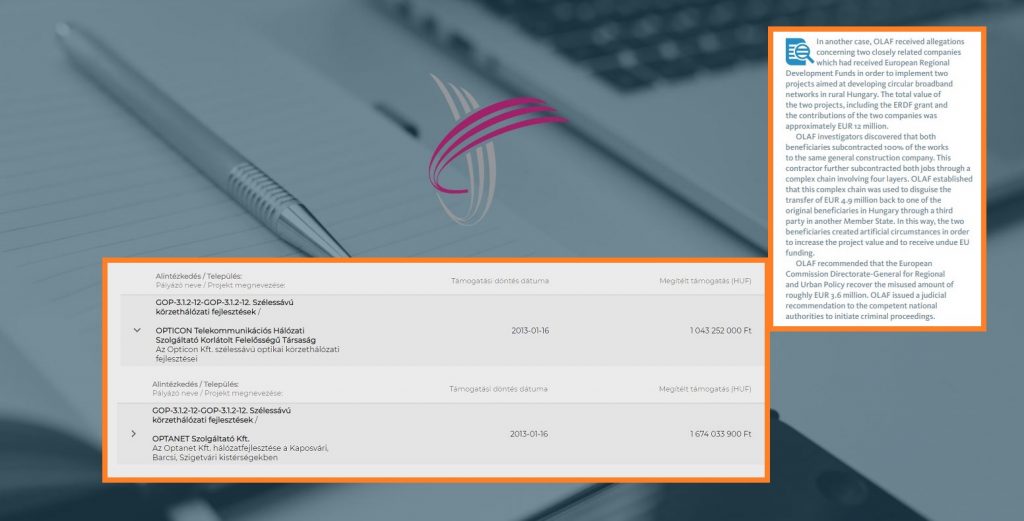 In all likelihood, telecommunications companies affiliated with the Opticon Group based in Kecskemét embezzled almost half of the budget of two rural broadband Internet development projects financed by EU funds, worth a total of HUF 3.7 billion (EUR 12 million), according to the recently published annual report of the EU Anti-Fraud Office OLAF.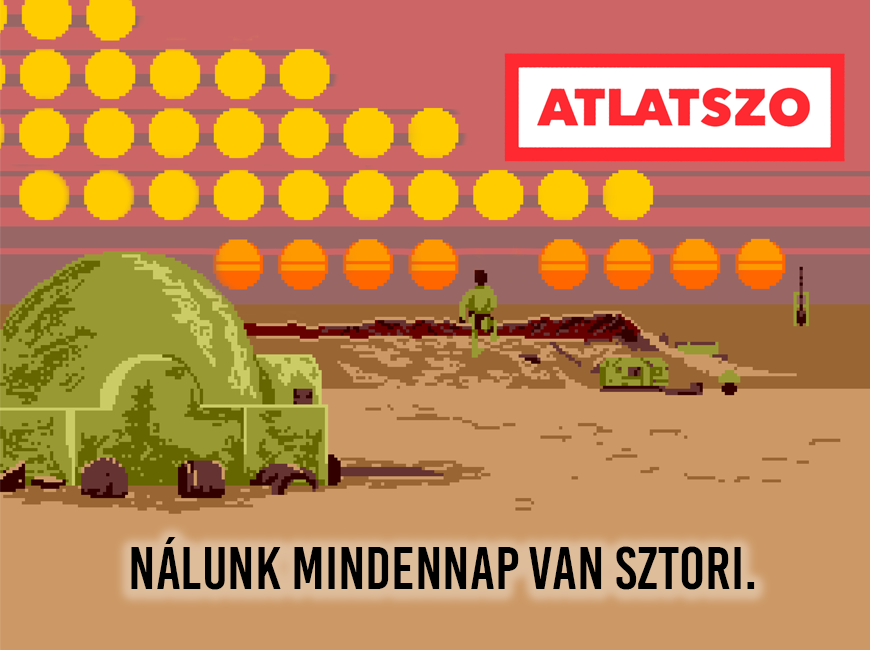 From the Hungarian point of view, the most interesting part of the European Anti-Fraud Office's annual report for 2018, published last week, is a short summary of a specific Hungarian fraud case with EU money. As a body which does not have the power to initiate national criminal proceedings, and is dependent on cooperation with the national authorities of the member states, OLAF does not usually publish its findings in individual cases.
Thus, there are always cases uncovered by OLAF which have not been disclosed by the member state authorities or by the parties involved, so the public is not aware of OLAF's findings.
There is one such case mentioned in the current OLAF report: detailing the organization's fight against complex systems developed by fraudsters, in the subchapter entitled "Shell companies and fake business transactions", on page 16 of the report, this example is given:
"In another case, OLAF received allegations concerning two closely related companies which had received European Regional Development Funds in order to implement two projects aimed at developing circular broadband networks in rural Hungary. The total value of the two projects, including the ERDF grant and the contributions of the two companies was approximately EUR 12 million. OLAF investigators discovered that both beneficiaries subcontracted 100% of the works to the same general construction company. This contractor further subcontracted both jobs through a complex chain involving four layers. OLAF established that this complex chain was used to disguise the transfer of EUR 4.9 million back to one of the original beneficiaries in Hungary through a third party in another Member State. In this way, the two beneficiaries created artificial circumstances in order to increase the project value and to receive undue EU funding. OLAF recommended that the European Commission Directorate-General for Regional and Urban Policy recover the misused amount of roughly EUR 3.6 million. OLAF issued a judicial recommendation to the competent national authorities to initiate criminal proceedings."
According to the description, this is an important and certainly noteworthy investigation, as according to OLAF, an EUR 12 million development was overpriced by EUR 4.9 million and EU investigators were able to trace the transactions within a five-step company network.
Although the report does not name the companies involved, it is specific enough to identify the case in comparison with other public sources.
Highlighting 'rural Hungary' as a location clearly indicates that we had to look for regional broadband Internet development projects financed by ERDF grants. These projects are usually implemented by local telecommunications service providers offering internet access in the target regions.
Grants awarded under similar programs in recent years have ranged from a few tens of millions of forints to the amount of 1-2 billion forints. Thus, the scope of the investigation was significantly reduced by the fact, that based on the amount of subsidies provided by OLAF, the two projects suspected of being fraudulent were clearly among the largest individual local broadband development grants.
As OLAF investigations take an average of one and a half years, and cases reported the yearly report are likely have been closed in 2018, we believe that the projects in question were covered by the Hungarian grant scheme GOP-3.1.2-12, where grants have been awarded in the years 2013-14.
In fact, according to the governmental database of EU-funded projects, there were only two projects worth more than one billion forints under this scheme, supporting the development of local broadband networks operated by Opticon Kft., headquartered in Kecskemét, owned by Béla Körmöczi (HUF 1.04 billion), and a similar development by the affiliated company Optanet Kft. (HUF 1.67 billion).
Both broadband development projects were realized in Somogy County, and the two companies are indeed very closely related, since Optanet Kft.'s sole owner was Opticon Holding Group Zrt. between 2012 and 2016. Until 2012, owners of Opticon Holding Group Zrt. were Opticon Kft., Béla Körmöczi, and one of his sons.
Opticon Holding Group Zrt. and Optanet Kft. were merged into Vidékháló Kft. in 2016: the majority shareholder of this company is György Barna Csontos, a lawyer, who has held a senior position at Opticon Kft. for years beforehand.
Opticon is a significant player in the rural internet market: the company cashed in a further total of HUF 767 million in 3 EU-funded projects under the Hungarian GINOP grant scheme in 2016. Since its merger with Optanet Kft., the successor company Vidékháló Kft. has been awarded a total of HUF 2 billion 42 million in EU subsidies in ten EU-funded projects.
However, the fate of the Opticon group took an unfavourable turn recently: in April this year 11 executives of the company were taken into custody due to fiscal fraud in a criminal organization by the Criminal Directorate of the National Tax and Customs Authority, and pre-trial detention of the suspects was ordered by the Kecskemét District Court.
There has been no public information on who the executives involved are, and what the nature of the alleged HUF 4.8 billion fraud was. However, company records indicate that the National Tax and Customs Authority registered the seizure of the shares of the Körmöczi family in Opticon Kft., and the shares of György Barna Csontos in Vidékháló Kft. in April 2019.
Atlatszo asked both the companies and the National Tax and Customs Authority, whether there is an ongoing criminal investigation of the above-mentioned companies in connection with EU-funded broadband Internet development projects, but we have not received any answers until now.
Written and translated by Tamás Bodoky
You can read the original, Hungarian language story here.