Hungary by Atlatszo – Viktor Orban's village is getting an artificial lake and an island, funded by the EU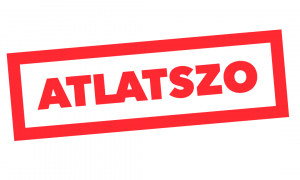 This is what Atlatszo wrote this week:
Atlatszo and TI Hungary publish searchable database of corporate taxes going to sports clubs
The money that flows to sports teams has been distributed in a non-transparent way until now. After a lengthy legal battle Transparency International Hungary obtained the documents about how TAO money is flowing to sports clubs. Atlatszo processed that data and now we are releasing it in a searchable format available for anyone.
Viktor Orban's village is getting an artificial lake and an island, funded by the European Union
The village where Viktor Orban grew up, Felcsút, already has a huge soccer stadium, a football academy and a hobby train that many times runs empty and was funded by the European Union. The latest addition to the royal village is an artificial lake with an island in the middle. The money comes from Brussels again.
Mészáros children win school reconstruction projects with overpriced offers
The company owned by the children of oligarch Lőrinc Mészáros was contracted to deliver two major infrastructure projects in the town of Érd. The projects were initially valued at 25,7 million, but Fejér-B.Á.L. Zrt. won the public tender with offers totaling 36,2 million EUR. The school construction projects are financed by taxpayer money.
Here is your reading list about what is going on in Hungary:
The New York Times: Hungary Rolls Out Red Carpet for Obscure Russian Bank, Stoking Spy Fears
The International Investment Bank, an obscure Russian financial institution with a small-time balance sheet, is an unlikely source of global intrigue. In more normal times, its plans to open a new headquarters in Budapest would pass unnoticed.
Stars and Stripes: White House officials attend Hungarian Embassy event urging women to have more children
U.S. Health and Human Services senior adviser Valerie Huber, known for her support of abstinence-only education, was a keynote speaker at the event to promote Orban's seven-point "Family Protection Action Plan," designed to promote marriage and families and spawn a baby boom.
The New York Times: Top E.U. Coalition Suspends Party Led by Orban, Hungary's Leader
Fidesz, the party of Prime Minister Viktor Orban of Hungary, was suspended from the European Union's most powerful political coalition on Wednesday, endangering an alliance that has shielded him from serious repercussions as he has dismantled or co-opted nearly every check on his power.
CNN: US sending diplomats to speak at migration summit — in hardline Hungary
The US State Department is sending two high-level officials to a migration summit this weekend in Hungary — a country whose controversial far-right ruling party has maintained a hardline anti-migration stance, with one of the strictest policies against immigrants in Europe, and has cracked down on civic organizations, the media and academic institutions.
Reuters: Hankook workers end strike for higher wages in Hungary
A 10-day strike for higher wages at South Korea's Hankook Tire Co Ltd plant in Hungary ended with an agreement. Labour shortages have led to a series of strikes for higher wages this year in Hungary's car industry which accounts for nearly a third of the country's manufacturing output and is a major driver of exports and economic growth.
The Moscow Times: Russia Agrees To Ensure Gas Supplies to Hungary, Bypassing Ukraine
Russia will supply gas to Hungary in 2020, regardless of agreements on gas transit between Moscow and Kiev, the RBC news website reported on Friday.  The transit agreement between Russia and Ukraine expires at the end of this year and a new agreement has not yet been negotiated.