Hungary by Atlatszo – László Szíjj's Rise to the Top Business Circles of the Orban Regime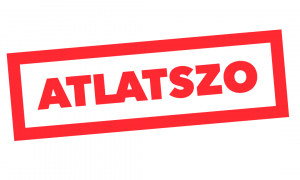 This is what Atlatszo wrote this week:
From Tiszakécske to Dubai: László Szíjj's Rise to the Top Business Circles of the Regime
During the past few years, construction magnate László Szíjj achieved phenomenal business success by winning public tenders announced by state and various city councils. Bagging new possessions like a third of MKB Bank and construction company Közgép, he reinvented himself as one of the most important businessmen close to the Orban government.
National Library pressured to relocate and make room for government offices and festivals in the Buda Castle
Another public institution needs to move out of the Buda Castle because of the government's restructuring project of the area. The Orban government is shifting more and more government offices and departments to the castle; the prime minister himself moved into his new office up on Castle Hill at the beginning of January.
Cameras follow every step you take in Budapest – we mapped the eyes watching you
If you walk around the inner districts of Budapest, it is a safe bet to say that every single step you take is recorded by a CCTV video camera. The main purpose of this is to make streets safe, but privacy has become a more pressing issue since a new law was passed. Atlo's latest data visualization project maps CCTV cameras around Budapest.
Mertek Media Monitor: What's the state doing in the media research market?
The end of 2018 saw the announcement of a striking bit of news: a government-owned Media Research Institute would be created in Hungary. For the time being, the main responsibilities of this institute remain unclear. There is reason for concern, however, that media research will join a long list of areas where the state's role is on the rise.
Here is your reading list about what is going on in Hungary:
Reuters: Leader of EU conservative bloc seeks talks with Hungary's Orban over party row
The leader of the main center-right party in the European Parliament, Manfred Weber, said he aims to talk to Hungarian Prime Minister Viktor Orban soon to warn him he is on course to be excluded from the grouping.
Irish Times: Hungary's Orban eyes Polish alliance before showdown with EU group
Hungarian prime minister Viktor Orban has said he may join forces with Poland's ruling nationalists if his Fidesz party leaves or is expelled from the centre-right European People's Party (EPP) in a row over his increasingly radical rule.
Reuters: Hungary to replace anti-Brussels billboards next week: PM aide
Hungary's ruling Fidesz party will replace its anti-Brussels billboards after the European Parliament's main center-right group threatened to expel it from its ranks, Prime Minister Viktor Orban's chief of staff said on Thursday.
Reuters: Hungarian scientists fear for academic freedom with new government interference
Staff members of the historic Hungarian Academy of Sciences said their academic freedom has been threatened by a new deal giving the nationalist government influence over its research institutions.