Hungary: A smooth way to better patriotism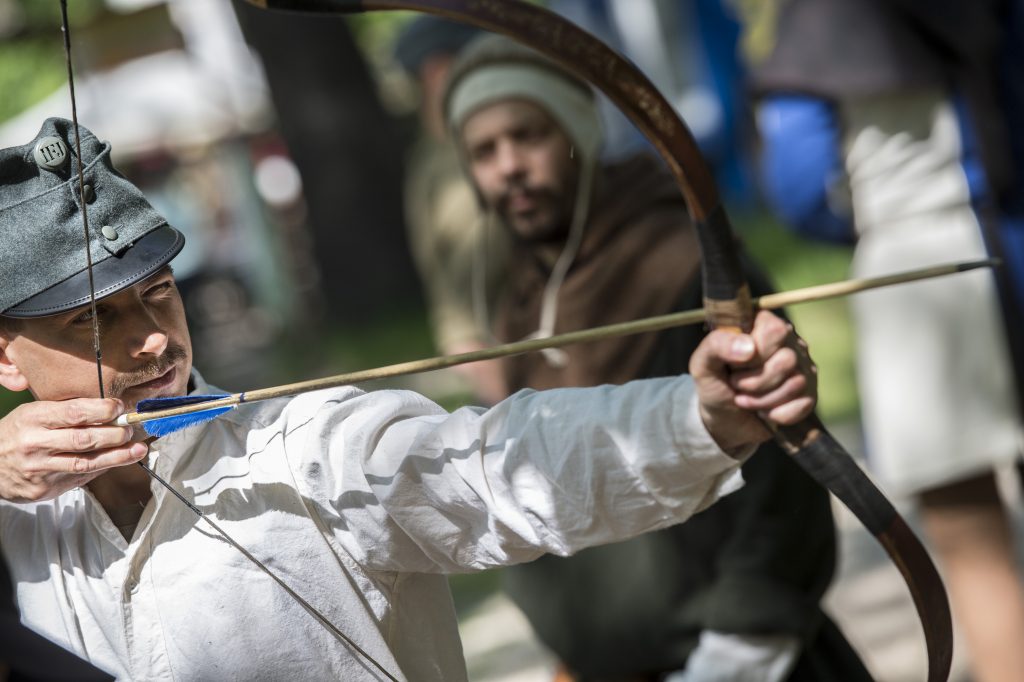 High school military programs are spreading in Hungary where the government's educational policy aims at making students more 'patriotic.' The Ministry of Defense is financially supporting historical re-enactors and sports associations as well. The aim of the latter is to give opportunities to children to try different sports, to make them more patriotic and to teach them skills that will support the 'defense of the nation.'
Csobánc, a hill in Western Hungary near lake Balaton is known for its wine: the volcanic soil gives local wine an extraordinary taste. The hill is in an area called 'Upper Balaton' that has become a popular spot with wealthy urban people who own holiday homes or vineyards here. With an easy hike on one of the footpaths, you can get to the top of the 376-meter-high hill and wander among the ruins of the Castle of Csobánc. Built in the Middle Ages, it played a key role in the battles between the Ottoman and Hungarian forces in the 16th century. It was abandoned and blown up at the very beginning of the 18th century and is in ruins.
There is a group of historical re-enactors working here called the László Gyulaffy Historical Reenactment Horse-Mounted Banderium (Gyulaffy László Hagyományőrző Lovasbandérium). A banderium was a special military unit in mediaeval Hungary. The group was founded in 2003 and named after one of the captains of the Castle of Csobánc.
The Hungarian Ministry of Defense has been supporting the Csobánc Banderium. In the past five years, the group received more than 7,500 euros from the ministry's fund for NGOs. According to data that Vsquare and its Hungarian partner, Atlatszo received from the ministry, the Csobánc reenactment group was given 4,400 euros total in 2014 and 2015 for 'military reenactment equipment' and was given another 3,115 euros in 2017 for 'military-educational programs.'
You can read the rest of the story here.
This story is part of Vsquare.org's project on the militarization of patriotism in the Visegrad countries. To see the entire project covering all four countries and complete with videos and photo essays, go to Vsquare.org.
This article is a part of a research supported by the IJ4EU grant. The IJ4EU fund is not responsible for the content and any use made out of it.
Cover photo: Historical re-enactors in Budapest in 2016. Photo from www.kormany.hu