Hungary spent €67 million on reviving Hungarian weapons manufacturing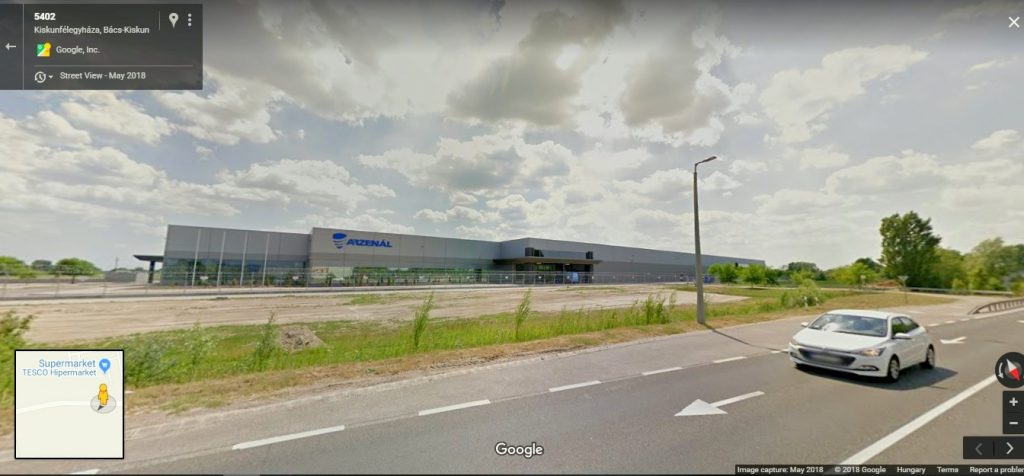 An enormous skeleton of a building had lied abandoned for years on an outlying plot in Kiskunfélegyháza suggesting that its construction may have been halted due to bankruptcy. What used to be an eyesore, however, is now a fully completed factory surrounded by barb wire: this is where the Hungarian military industry has been rejuvenated and where arms production will fully start next January. The factory will produce weapons based on licenses from a Czech manufacturer. The project cost close to 22 billion Hungarian forints – at the current exchange rate, this is approximately €67 million.
Prime minister Viktor Orban has been working on strengthening the military of Hungary for years, and he has also been trying to make the military more popular among citizens. The brand new, €67-million firearm factory is part of this push.
In the summer of 2018 Orban appointed former defense minister István Simicskó as the government representative for 'patriotic education.' Simicskó's job is to figure out how to integrate patriotic education into the national curriculum.
This month the current defense minister Tibor Benkő said that he wants to add eight thousand soldiers to the army: he would raise their numbers from 29700 to 37650.
Moreover, the soon-to-be-fired civil servants, according to press reports, will be forced to join the reserve army if they want to qualify for help from the state to find new jobs. It has been reported that the government is planning to make nine or ten thousand civil servants redundant.
There will be infrastructure development as well: a government decree from last September says that the state will build 40 new shooting ranges in 2017 and 2018. The cost is 17 billion Hungarian forints.
Read the rest of the story on Vsquare.org.
Written by Anita Kőműves. You can read the original, Hungarian version of this story here.
Cover image: Google Street View of the new factory in May 2018 in Kiskunfélegyháza, Hungary