Hungary by Atlatszo – The Mészáros empire won public tenders worth €826 million last year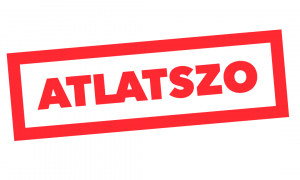 This is what Atlatszo wrote this week:
The Mészáros empire won public tenders worth €826 million last year, 93 percent of which came from European Union funds
Lőrinc Mészáros became the richest person in Hungary in 2018. The former gas pipe fitter and Viktor Orban's childhood friend from his home village is increasing his wealth miraculously. However, his riches might have more to do with EU funds and taxpayer money than magic. His companies won the most taxpayer-funded public tenders last year.
Energy consumption was not reduced by EU-funded LED lights installed by company of PM Orban's son-in-law
The town of Vác received €1.31 million from the EU for street light modernization in 2012. The job was done by Elios Zrt., a company formerly co-owned and managed by PM Orban's son-in-law, István Tiborcz. Neither energy consumption, nor maintenance costs dropped.
Hungarian Football Federation resists highest court ruling and demands payment for disclosing data about allocating taxpayer funds
Last year Transparency International Hungary (TI) won a lawsuit it brought against the sports associations in the Curia of Hungary to get access to data about corporate taxes allocated for them. Notwithstanding the ruling, the Hungarian Football Federation demands €1250 euros from TI.
OLAF cases in Hungary: first defendant in fake 'dog fitness' case given suspended prison term
A man who embezzled EU funds totaling €140,000 received a suspended prison sentence. He promised to create a hydrotherapy treadmill in 2018 to aid the rehabilitation and welfare of dogs. OLAF notified Hungarian prosecutors in 2013 about the case.
Listen to Atlatszo's reporter talk about press freedom in Hungary:
Foreign Policy: Budapest Blues
In 2015, Orban or people close to him controlled some 23 media outlets in Hungary. These days, the number is closer to 500. In some cases, Orban-friendly businessmen bought publications and turned them into mouthpieces for the government. In other instances, the news organization was shut down. To hear about the impact of this practice on Hungary, we spoke to Anita Komuves, an investigative reporter for the Hungarian website Atlatszo.
Here is your reading list about what is going on in Hungary:
MTI/Hungary Today: Andy Vajna Dies
Andrew G. Vajna, a Hungarian-American film producer behind blockbuster movies such as Terminator 3 who went on to head the Hungarian National Film Fund which backed Hungarian Oscar winner Son of Saul, has died aged 74 in his Budapest home after a long illness.
Bloomberg: Hungary Unions Hold Nationwide Anti-Orban Rallies on 'Slave Law'
Hungarians staged nationwide protests and threatened the first general strike since the end of communism to pressure Prime Minister Viktor Orban into repealing a controversial new law on overtime.
The Atlantic: Hungary's Workers Are the Victims of a Policy That Limits Migration
Widespread opposition to a new law aiming to manage the country's labor shortage—while keeping migrant workers out—shows there might be limits to far-right Prime Minister Viktor Orbán's mandate.
Foreign Policy: Hungary Finally Has an Opposition Worth a Damn
It has been nearly a decade since Orban has had to fear political opposition. That may be about to change. Orban's rule has inspired unrest across Hungary's political spectrum, and capable political organizations are finally there to capitalize on the discontent.Hungary by Atlatszo – The Mészáros empire won public tenders worth €826 million last year.