Hungary by Atlatszo – PM Orban's private jet and military plane flights are surrounded by secrecy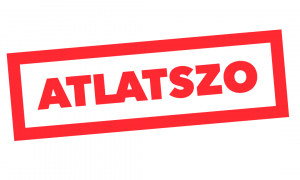 This is what Atlatszo wrote this week:
PM Orban's private jet and military plane flights are surrounded by secrecy
PM Orban worked very hard to present himself as an ordinary guy, just someone next door living a simple life. The image of Orban as the average Hungarian was hurt last year when Atlatszo revealed that Orban has been using a luxury private jet that is available only for the super-rich.
Will the Hungarian government bring Sekler football to success?
The Football Academy of Seklerland is the first big investment of the Football Academy Network funded by the Hungarian government, which is planning to build establishments in the neighboring countries bearing ethnic Hungarians. Until now the cost of the Sekler Football Academy reached 11,5 million euros.
Best of 2018: these were Atlatszo's most popular English stories last year
We compiled a list of our most popular stories published on our English-language site in 2018. The story of the luxury private jet used by prime minister Viktor Orban is the first on our list – this story captivated audiences both inside and outside the country.
Here is your reading list about what is going on in Hungary:
CNN: How a Hungarian community center became an 'enemy of the state'
Aurora, which rents office space to a handful of NGOs — including LGBTQ and Roma support groups — says it has been pushed to the brink of closure by far-right attacks, police raids and municipality moves to buy the building.
The Washington Post: Is Hungary becoming a rogue state in the center of Europe?
Prime Minister Viktor Orban has been remarkably blunt about his designs for Hungary, citing China, Russia and Turkey as models. After an election in April widely deemed free but not fair, he sounded a triumphal note, declaring that "the era of liberal democracy is over."
The New York Times: Hungary Sheltered a Fugitive Prime Minister. Did It Help Him Escape?
New details that suggest Mr. Gruevski was in contact with Hungarian officials in the final days before his escape. And Macedonian authorities are now investigating whether Mr. Gruevski was ferried across the border in a vehicle with Hungarian diplomatic plates.
The New York Times: Hungarians Fume as Statue of Former Leader Is Downgraded
A statue of Imre Nagy, who was prime minister during the 1956 Hungarian uprising against Soviet rule, has stood since 1996 in Martyrs' Square, adjacent to the country's National Assembly in Budapest. Now, it's gone.
The New York Times: On the Surface, Hungary Is a Democracy. But What Lies Underneath?
It is a recurrent paradox of Mr. Orban's rule: Despite all the steps he has taken to erode the Hungarian democratic process, Mr. Orban has rarely allowed his government to get its way by blatant force.