Former Diplomat Opens Wine Bar Despite Russian Visa Mill Scandal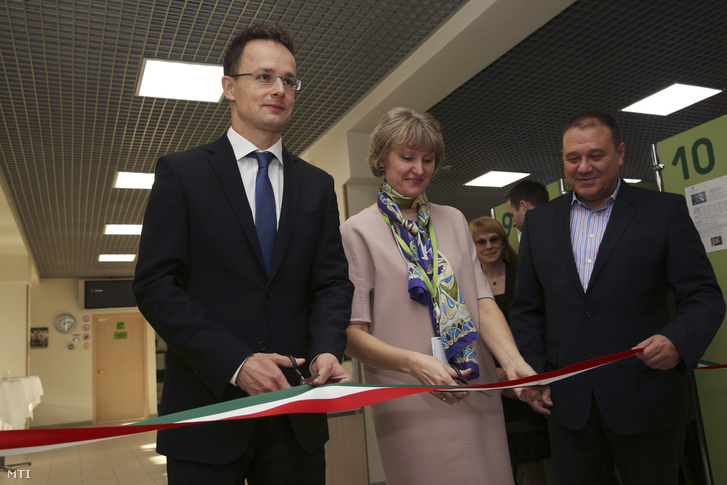 A former Hungarian diplomat accused of running a 'visa mill' in Moscow is living free in Hungary. He and his Russian wife, who is thought to be connected to Russian intelligence services, recently opened a posh bar in an elegant district.
Atlatszo learned that Szilárd Kiss, the former agricultural attaché of Hungary to Moscow, was seen recently in a new wine bar in one of the most elegant districts of Budapest. He was in the company of Russian-speaking men and women and, according to our sources, acted more like a boss than a guest. The wine bar in posh Jókai Square is called Vinarium & Gastro Boutique.
According to the database of the local Terézváros municipality, the wine bar is managed by  Champion Wines Ltd. Until 2017 it was called Magyar-Orosz Consult (Hungarian-Russian Consult) and it is owned by Elena Tsvetkova, Szilár Kiss's girlfriend whom he often introduces as his wife.
A few years ago Kiss was a diplomat in Moscow, holding the position of agricultural attaché. He was also a government appointee responsible for the so-called Opening to the East policy of Viktor Orban. According to news portal index.hu that published a series of investigative articles about Kiss and Tsvetkova, he did not pass the necessary background checks and was denied a security clearance twice. However, he was able to retain his post in Moscow.
Kiss was involved in numerous scandals in Budapest but he became widely infamous when his name was connected with the so-called Moscow visa scandal. t was revealed that prostitutes, criminals and possibly Russian intelligence agents were able to obtain Hungarian visas very easily in the Russian capital. Kiss was, according to the press reports, running a 'visa mill' in Moscow.
His partner, Elena Tsvetkova, worked in the Russian ministry of agriculture and  later ran the Hungarian visa center in Moscow which she also co-owned. The other owner was Csaba Tarsoly, one of the main characters of the so-called Quaestor brokerage scandal.
According to reporting by index.hu she is cleary connected to Russian intelligence services.
Written by Antónia Rádi
English version by Anita Kőműves, editing by Clare Humphreys
You can read the original, Hungarian language story here.
Opening photo: Ministry of Foreign affairs and trade (left) opening the Hungarian visa center with Elena Tsvetkova and Csaba Tarsoly in Moscow / MTI