Hungary by Atlatszo – Majority of taxpayer money allocated for propaganda going to enigmatic new company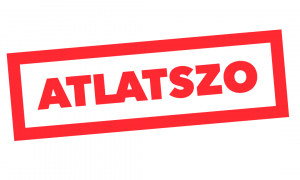 This is what Atlatszo.hu wrote this week:
Majority of taxpayer money allocated for propaganda going to enigmatic new company
Magno Studio is only a little more than two years old, has no website or Facebook page and only has a gmail address, but it is already getting a bigger share of the government advertising budget than the 'usual suspects.' This signals a significant behind-the-scenes reshuffle of the advertising market.
Victory for freedom of information: police must release data on police-appointed lawyers
József Dankó wanted to know details about the court-appointed lawyers working in Budapest's 19th district, but the local police wanted to charge 38,000 euros for the service. A Budapest court ruled that the 19th district police are obliged to give the data to the citizen for free.
Your essential reading list about Hungary for the weekend:
Reuters: PM Orban flags big changes to Hungary's constitution
"In the autumn we would like to launch a 1-1.5 year long constitution revision where we will look at what has worked and what could have worked … and find potential gaps which we need to fill in with new constitutional text," Orban said.
The American Interest: The Real Viktor Orbán
Corruption certainly did not begin with Orbán. But anecdotal evidence, as well as Hungary's falling position in Transparency International's Corruption Perception Index, suggests that the problem is worsening, and may even have become institutionalized.
The Destruction of the Lukács Archives in Budapest
On May 24, 2018 the last research associate at the Georg Lukács Archives of the Hungarian Academy of Sciences was banned from the archives after 28 years of employment. The Academy, with the assistance of its own library, closed the archives of the world-renowned Hungarian philosopher.
CNN: Hungary to debate law that would criminalize helping illegal immigrants
The proposed new legislation would make several basic human rights activities illegal. Helping refugees fill in forms, distributing information to asylum seekers about how to claim refuge, or organizing professional networks to help migrants could result in a possible jail sentence.
The New York Times: Safe in Hungary, Viktor Orban Pushes His Message Across Europe
In the past two years, Hungarian businessmen close to Mr. Orban have quietly invested in, or started, a handful of right-wing media outlets in Slovenia and in Macedonia. One, Skandal24, a sensationalist gossip magazine, took aim at some of Mr. Jansa's opponents with salacious, thinly sourced articles.
[sharedcontent slug="hirdetes-english"]