Hungary by Atlatszo – Hungarian diplomats in the U.S. pay $45,000 a month to Trump's men in Israel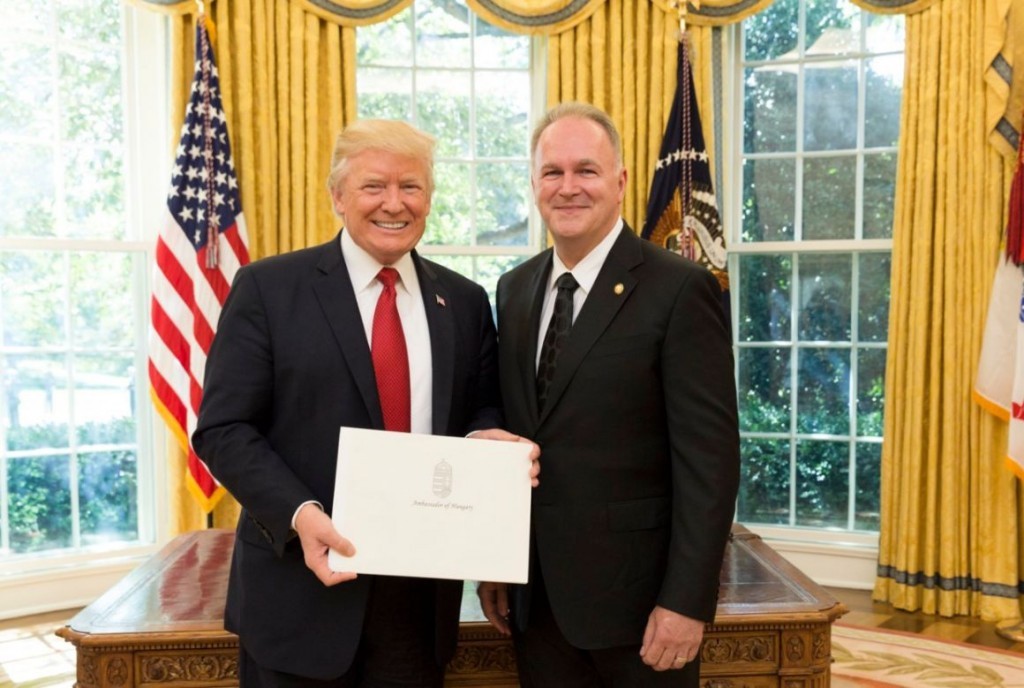 This is what Atlatszo.hu wrote this week:
Hungarian diplomats in the United States pay $45,000 a month for the advice of Trump's men in Israel
The Hungarian Ministry of Foreign Affairs and Trade in the second half of 2017 paid a minimum of $270,000 to a company co-chaired by Donald Trump's Israeli campaign chief. BSI Public Affairs signed contracts with the Embassy of Hungary in Washington and the consulates in Chicago and Los Angeles.
Dozens of international media outlets referencing and quoting Atlatszo
CNN, The New York Times, The Washington Post, The Intercept, Politico, Vice and many other international outlets quoted Atlatszo journalists and referenced Atlatszo stories in the weeks before and after the elections.
Mertek Media Monitor: The end of Magyar Nemzet
April 10 marked another dark day for media freedom in Hungary. One of the country's most prestigious dailies, Magyar Nemzet, is being shut down, and Lánchíd Rádió will fall silent, too. Coming so quickly on the heels of the election, the sudden announcement was shocking.
Atlatszo is not afraid of another Orban government, but we need your help to continue our work!
The space for independent journalism will keep shrinking in Hungary, but Atlatszo will continue its investigative work. If you agree with our goals, please like and share our stories and support our work with a donation. Crowdfunding is the key to our independence.
Our reading list about what's going on in Hungary:
Reuters: Soros foundations to quit Hungary amid political hostility
Hungarian Prime Minister Viktor Orban has blamed Soros, a Hungarian-born U.S. financier, for a host of ills and pushed through legislation cracking down on non-governmental organizations called the "Stop Soros" laws which drew international criticism.
Bloomberg: Hungary's Orban Isn't Another Putin
Orban's style of running his country resembles Putin's in a number of important ways. But the differences, at least so far, outweigh the similarities — they're on key issues that determine whether a country is a democracy or a dictatorship.
Bloomberg: Orban's Economic Model Is Trump's Dream
Can Donald Trump's dream of beating back globalization and lifting the fortunes of its victims actually work? With a third landslide election victory since 2010, Hungarian Prime Minister Viktor Orban proved that it can — at least for a while.
Haaretz: Hungarian Activists 'Very Alarmed' as pro-Orban Media 'Outs' Them in Soros-bashing Campaign
"It's very, very alarming," said Márta Pardavi, co-chair of the Hungarian Helsinki Committee and herself named on Figyelo's list. She notes that many of the names on the list are individuals who have only worked behind the scenes, without a public role.
Newsweek: The plot against Europe: Putin, Hungary and Russia's new iron curtain
For more than a decade, Vladimir Putin has done everything in his power to help Orbán succeed, spreading his divisive brand of anti-EU sentiment across the continent—a process that RT, the Russian state news agency, hailed as "the Orbánization of Europe."
[sharedcontent slug="hirdetes-english"]