Hungarian energy executive's legal case continues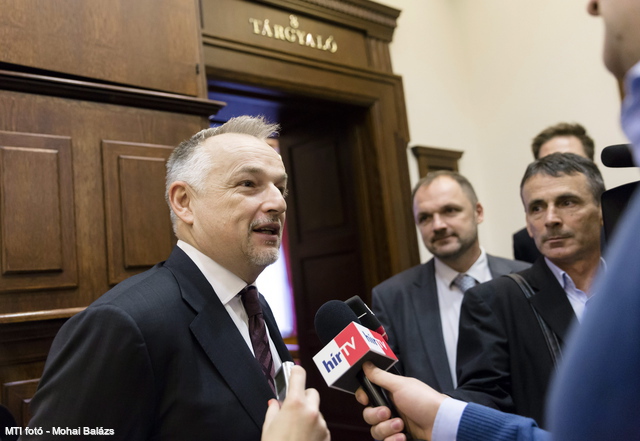 Zsolt Hernadi, the head of Hungary-based energy group MOL, remains under scrutiny after the attorney general's office decided not to lend him support in his ongoing corruption case. The executive, once on an international Interpol wanted list, had been the subject of an earlier acquittal. However, recent legal developments have cast doubt over this decision, renewing suspicion over Hernadi's role in the corruption case.
Zsolt Hernadi, a well-known public figure due to his role as chief executive of MOL Nyrt, a multinational energy group based in Budapest and one of the blue chip companies on the Budapest Stock Exchange, has spent the last few years confined to Budapest. Charged with corruption in Croatia in relation to his company acquiring INA, its Croatian counterpart, Hernadi was made the subject of an international arrest warrant.
Hungarian authorities conducted a parallel investigation into the matter, finding no evidence to incriminate Hernadi. Despite a Croatian effort to prosecute Hernadi in Zagreb, charges were dropped. However, as Atlatszo.hu discovered, a private individual, a shareholder and former legal consultant filed an additional case.
The ruling in the matter determined that the new plaintiff wasn't directly involved in the corruption hearings. As such his complaint doesn't have any legal bearing on whether Hernadi is guilty or not, so the court presiding over his filing doesn't have any competence to decide either. Technically, this means that there is no longer a formal ruling in place acquitting the MOL boss. Hernadi's legal team then approached the attorney general's office to launch a review procedure, with the aim of reaching an exonerating decree. Once that happens, Hernadi would become immune to further prosecution from the Croatian authorities. However, his application was rejected. Hernadi's lawyer, Peter Zamecsnik, told Atlatszo.hu that they are now considering their next move. He stated that should Hernadi receive another subpoena from Zagreb, he will most likely not comply.
Original article in Hungarian.