Common homes for politicians in Budapest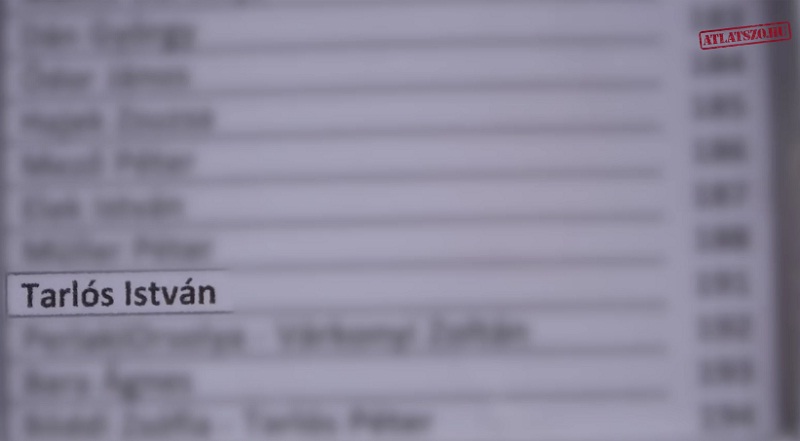 A particular neighborhood in Budapest appears to provide all that a politician might want, as representatives from across the political spectrum have made their home in the area, including the Budapest mayor. The company behind the project acquired the plot from the local municipality and it apparently did so without any need competition.
The concentration of politicians in a single residential community in the Obuda district of Budapest is unusually high and even more interesting is that representatives from all political sides have decided to make the neighborhood their home. The Obudai Lakokert project has an interesting background, most notably that the same politicians who were responsible for deciding to sell the land where the buildings were erected, somehow ended up as homeowners in the same area.
The plot was formerly owned by the Obuda municipality and used to house a military barracks. The leaders of the district, including local mayor Istvan Tarlos – who has since moved up and is serving his second term as the mayor of Budapest – decided to auction off the area.
The procedure ended with the contract being awarded to Opus Via, one of two companies submitting a bid, with an offer of HUF 565 million (€1.8 million). When we inquired, we were told that clearly the better offer was selected. Atlatszo.hu filed a formal request for the release of the related documents and we found several interesting points.
Opus Via barely promised more than the minimal requirements in the tender documentation, and its only main additional commitment was paying about a fifth of the purchase price in cash within five days if its offer was selected.
Tarlos also has some additional ties to the project. Between 2007 and 2010, he was head of the supervisory board for Obuda-Ujlak Zrt, a company that had direct business relations with Opus Via. Tarlos stated that he held no political office during that time and only accepted the position because of a personal request from the company's owner, since the two have been friends for many years.
But the story points to even more interesting participants from the political playground. Opus Via is part of a company group and its head, Peter Potyi, has been able to use sports as a way to find common ground with political leaders. Earlier, he signed a cooperation agreement with Lorinc Meszaros, mayor of Felcsut, Prime Minister Viktor Orban's hometown as well as the location of Orban's cherished football academy.
Despite what is seemingly a successful run, the story doesn't have a happy end for Opus Via. After 2010, several complaints emerged about the company failing to meet contractual obligations. It is currently under liquidation and declined to respond to our questions.