Hungary by Atlatszo.hu: Unraveling an intricate web behind suspicious Budapest real estate sellout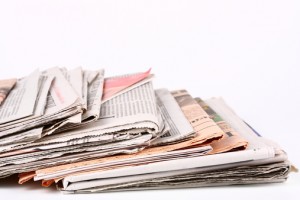 A roundup of the most important articles in English by Atlatszo.hu, and our selection of the best English language reports on Hungary.
Top prosecutor heralds drastic drop in corruption investigations in Hungary
The past years have seen some significant changes in how Hungary's authorities handle corruption cases, both with regard to the number of filings received and the number of investigations launched. Atlatszo.hu reviewed the data to find that since the current government has been in power, the rate of early termination of corruption investigations has doubled.
Corporation games the system to get financing for its new plant
A company in the business of selling second-hand clothing secured upwards of €1 million in job-creating funds by circumventing safeguards in the tender system. It used the money to establish a new facility for its profitable business. The circumstances of the investments show that there was strong political support.
Winning the deal is all about being in the right place at the right time
It is no longer a surprise that friends and family of Hungary's political elite often manage to get their hands on lucrative business opportunities. Atlatszo.hu recently reported on how the prime minister's son-in-law acquired an entire marina complex. The legal loopholes required which allow these deals to happen, without any clear oversight or public involvement, make for interesting reading.
Atlatszo.hu unravels intricate web behind suspicious Budapest real estate sellout
The prestigious fifth district in central Budapest has a habit of selling valuable real estate for rock-bottom prices, to seemingly handpicked buyers. Atlatszo.hu investigations have found ties to the prime minister's top advisor, the police minister, and has also mapped out an intricate web of business interests dating back to mob activities from the 1990s.
We also read:
Meet Lajos Simicska: Fidesz's enigmatic oligarch (Budapest Beacon)
Curse like an oligarch (Economist)
Hungary PM faces renewed fire in feud with oligarch (Reuters)
Politicians, whistleblowers turn to EP committee over VAT fraud (Politics.hu)
Fidesz youth leader caught with thousands in fake euro notes (Politics.hu)
US diplomat André Goodfriend leaving Hungary for "personal reasons" (Politics.hu)
Hungary press freedom ranks 65th according to RWB (Budapest Beacon)
Hunvald and Co. acquitted in final court ruling (Politics.hu)
Hernádi trial postponed (Politics.hu)
Lázár denies campaign against civil society (Politics.hu)