Join the 4,000 and support Atlatszo.hu
Atlatszo.hu is calling on all those who believe that the independence of journalism in Hungary is under threat, that politics and business interests have sunk their claws into everyday life and that taxpayer money is vanishing. Three years ago on July 4, Independence Day in the US, Atlatszo.hu pledged to tackle the uphill battle represented by these challenges – and now we need your support.
Back in 2011, when Atlatszo.hu was founded, many journalists dismissed the effort and were quite sure it wouldn't last. The joke at the time was that typing átlátszó – which means transparent in Hungarian – in Google brought up links to Anna Kurnikova's latest outfit, cleverly chosen for its particular interest to photographers.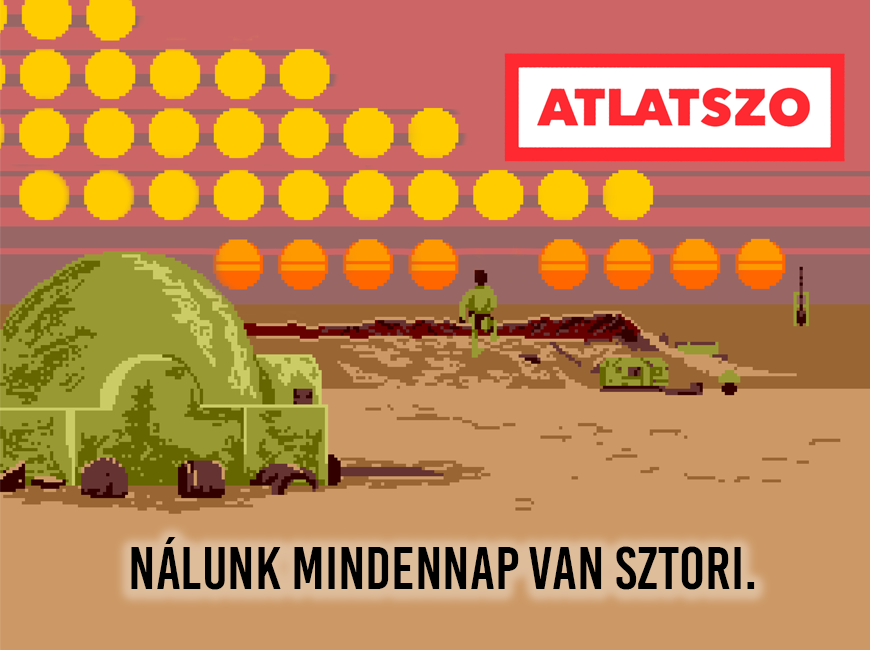 Nonetheless, the founders were confident that this was the way to go; to position ourselves outside the mainstream media, and to seek out alternative channels because the main journalistic platforms were and still are severely constrained. Domestic journalism has come to represent the interests of local oligarchs, multinational media firms are busy appeasing the political and economic powers that be, while the advertising sector is in itself a tool used to exert pressure.
To read our news in English click to english.atlatszo.hu
Over the past three years, the situation has become dramatically worse. The ruling political elite is pushing out its full arsenal, from regulation to business, to control the media, forcing personnel changes and diverting media outlets to completely new and prescribed directions.
Public media has been reduced to a propaganda tool, while government 'influence' has transformed one of the leading television channels into yet another subservient broadcaster. Those that jumped on the bandwagon in time are now well set up; those that refused are operating within an erratic system of regulatory sticks and carrots.
To read more about the project, download our report (PDF)
In the past months, events in Hungary have had a profound impact on the Hungarian media and are keeping non-profits such as atlatszo.hu under constant threat. Read more on this here.
Nevertheless, Atlatszo's track record of bringing countless lawsuits addressing freedom of information, formal inquiries into public records and publicly held data, exposures and whistleblowing demonstrate that, yes, it can be done.
So far, Atlatszo has relied on support from foreign nonprofit sources, and it has declined both state and institutional support. Now, we are at stage when those in power want to shut off all the sources of support which have so far provided for our existence. Read more on this here.
At this point, Atlatszo is counting on you and your independence, that you embrace our values, that you support our work and our future. Join with others by liking us on social media, by sharing our articles and by subscribing.
Our operations will be secured and "the man" will never be able to silence us, if we can rally 4,000 people to give €3.20 (euros) a month, equivalent to 1,000 forints (less than the price of a BigMac). With 4,000 supporters, we will be celebrating our 4th birthday stronger than ever.
You can wire money via bank transfer
Your support is kindly accepted by atlatszo.hu Közhasznú Kft. at Raiffeisen Bank. 
IBAN: HU 8012 0112 6501 4249 0000 2000 04
SWIFT: UBRTHUHB 
Or subscribe via Paypal
PayPal: [email protected]
Paypal monthly donation – HUF 5,000 (€16)
Paypal monthly donation – HUF 2,000 (€6.5)
Paypal monthly donation – HUF 1,000 (€3.2)
Atlatszo.hu remains the leading advocate of transparency in the Hungarian media. Three years on, our challenges grow by the day – with the government and its circles attempting to stifle exposure of the misuse of political power, the coercion of individuals and companies, and the ensuing cover-ups. Atlatszo.hu has never given up exposing wrongdoings and we are now asking for your help so we can keep on doing so in the future. We need 4,000 subscribers a month to give €3.20 euros, the equivalent of 1,000 forints (and less than the price of a BigMac). Be one of the 4,000 – be a supporter of transparency in Hungary!