State-owned and taxpayer-funded companies partner with the Prime Minister's brother's shooting range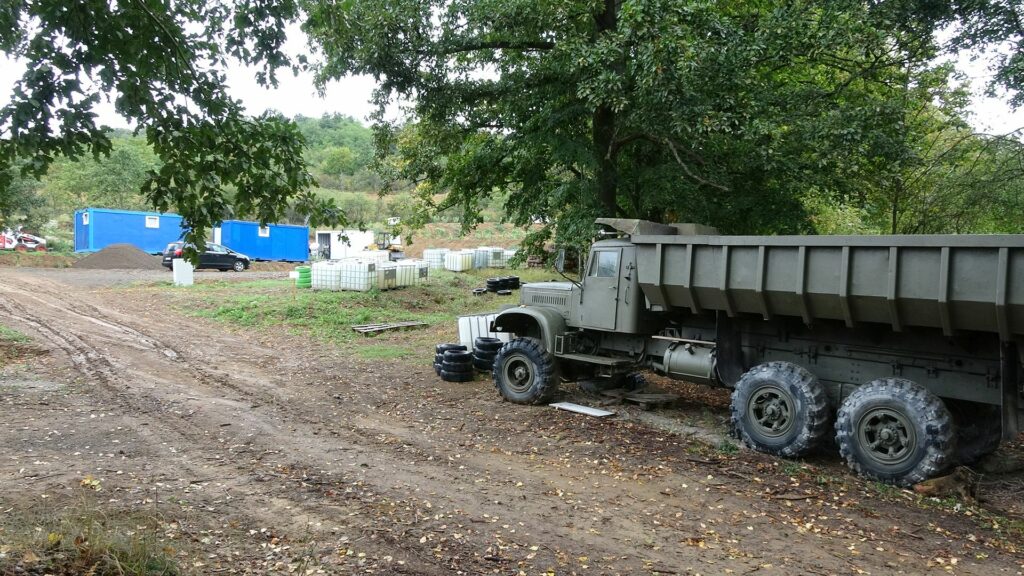 Áron Orbán took over the role of CEO at Multi Shoot Zrt. only last year, but the company's revenues have already increased. It's no wonder: it turns out that several state-owned companies and also private companies with publicly funded contracts have commissioned the company. This came to light when the names of the partners were listed on the website of the shooting range being built by this company on the property of Áron Orbán in Nógrád County.
There is always something going on around Prime Minister Viktor Orbán's family. Sometimes his daughter buys vineyards in Tokaj, sometimes his nephew opens a gravel mine in Vámosszabadi, and sometimes state-owned and government-funded companies turn up as business partners around one of his brothers, Áron Orbán.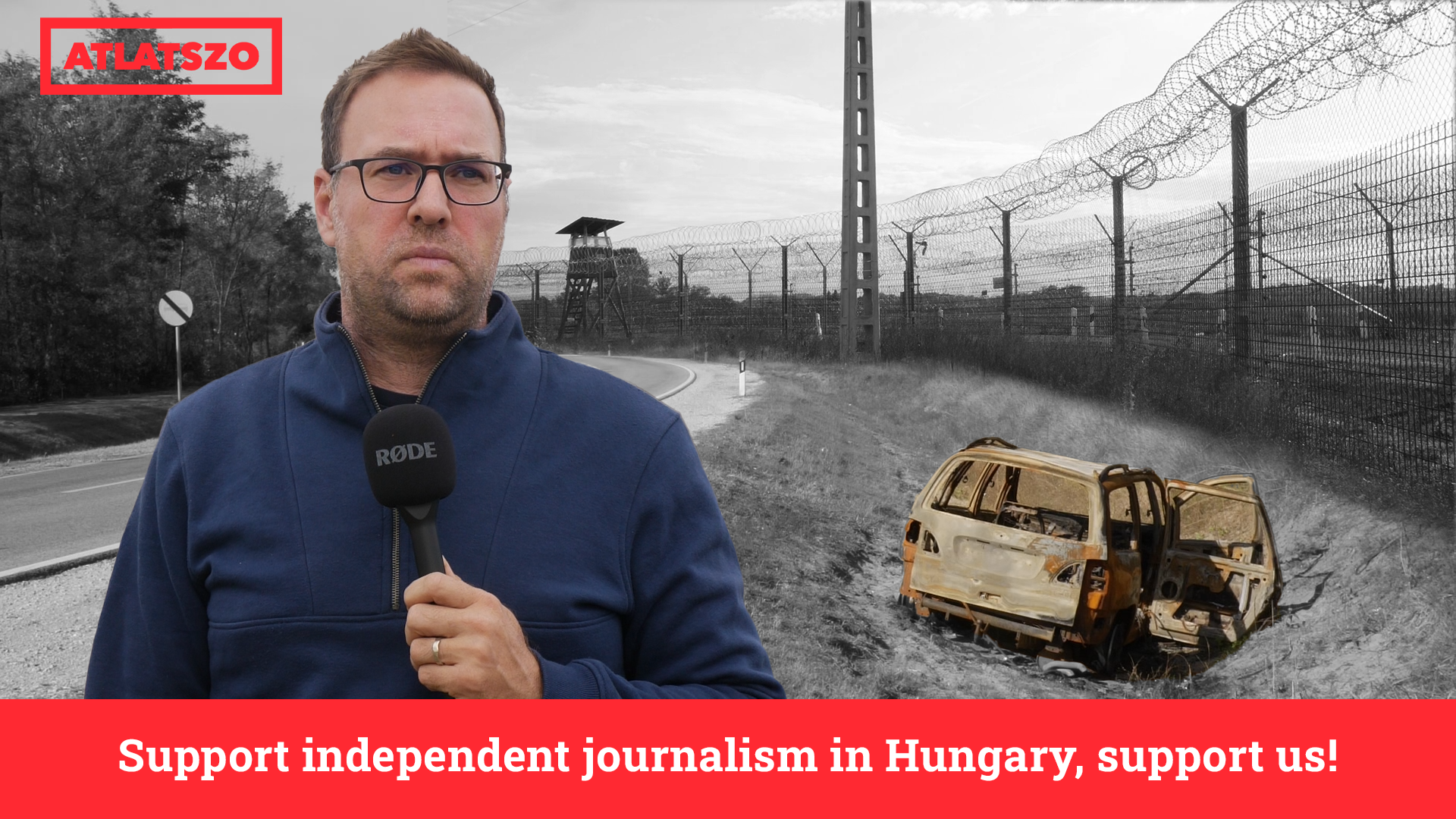 "The MultiShoot City shooting range is located in the heart of Nógrád County", their website reads – expositional. "The shooting range is located on a huge, 11-hectare wooded area, with eight shooting ranges that serve six different shooting styles, one discus shooting range, and one precision range for long-range shooting. Our instructors have many years of law enforcement experience and are all highly qualified professionals in their fields."
The Szécsénke range is particularly interesting because it is managed by Prime Ministerial brother Áron Orbán, who also happens to own the area. In fact, he also happens to be the president of a branch of the NGO Hungarian Martial Arts Academy, which is registered to the range. According to its statutes, the academy plans, in addition to maintaining a shooting range and teaching shooting, to "organise training, practical training and shooting courses for law enforcement and defence forces (…) for both junior and professional personnel". We reported about this in the spring.
At the time of writing our May article, the shooting range's website was not operational. It is now up and running, so, with independent MP Ákos Hadházy, we tried to book a bonafide shooting experience. We received an automated message to our e-mail reservation, but no other reply. Nothing could get in the way of our desire to shoot, however, so we went to Szécsénke to see if the facility had actually been completed.
The site was relatively deserted bar a few cars and trucks parked on the firing range. There were no people around, although the rainy conditions may have dissuaded the fearless shooters of the land.
Like in the spring, we failed to meet Áron Orbán – although we had questions about why the range's website lists state-owned and government-funded companies as partners.
Company ZÁÉV, owned by the Prime Minister's childhood friend Lőrinc Mészáros, László Szijjj's Duna-Aszfalt (who hosted the Foreign Minister Péter Szijjártó on his yacht), as well as the state-owned Mátra Power Plant and the Central Transdanubian Water Management Directorate are also listed as partners on the website of the shooting range.
(The webpage is currently unavailable, was removed after our story was published in Hungarian – the editor's comment.)
We asked Multi Shoot Zrt. headed by Áron Orbán, why they listed those companies as "partners", but they did not respond to our inquiry. But some of the other involved companies did, and that's how it was revealed that these companies were indeed doing business with a company linked to the Prime Minister's brother.
The state-owned MVM Group wrote that "MVM's affiliates (i.e. Atomix and MAVIR – ed.), as shown on the linked website, are linked exclusively
to purchase work safety products, clothing, and equipment from Multi Shoot Zrt."
The Central Transdanubian Water Management Directorate "purchased protective clothing with special technical specifications (for extreme weather conditions and wet environments) from Multi Shoot Zrt." And the Bonafarm Group stated that there is no business relationship between their company and Multi Shoot Zrt. The other companies did not respond to our enquiries.
Although probably not the deal of the century, the channelling of public funds to the Prime Minister's relatives is a classic case of nepotism. Especially if the Martial Arts Academy (headed by Áron Orbán), does indeed receive state contracts to train soldiers and policemen.
Abandoned gas station and weed
The owner of the 2017-founded Multi Shoot Zrt., Dr. Nándor Tűzkő, is reportedly known in the medical community as the Orbán family's in-house gynaecologist. The company is based in Dunakeszi, while its branches are in Fót, at 1 Mátyás Király utca, where the CEO Áron Orbán lives, and in Szécsénke (parcels 017/4 and 018/2) and Zámoly (parcel 0177/14).
The company, primarily engaged in the trade of firearms and clothing, appointed the Prime Minister's brother as CEO last year.
Their annual revenue also fortuitously increased in 2022: annual turnover rose from HUF 91 million and HUF 119 million to HUF 271 million, while the profits increased from HUF 3.9 million and HUF 9.2 million to HUF 54 million.
The company has received an EU grant of HUF 9.2 million in 2021. As they write, "the aim of the support is innovation and business development, which includes training in cloud-based solutions and the purchase of a BOBCAT S450 skid-steer loader at Multi Shoot Zrt.'s branch in Zámoly. The investment will enable the company to introduce more efficient workflows, while they will also be able to develop professional skills. The physical completion date of the project is scheduled for 31.03.2023."
It is not known whether the project has been successfully implemented. It is also unclear what exactly is happening at the Zámoly site, which boasts nothing outside of an abandoned gas station and two empty buildings.
According to the public procurement database, Multi Shoot Zrt did not win any public contracts. And yet, somehow the state firms and companies close to the government came upon them and started ordering clothing and equipment.
According to Ákos Hadházy, "it is common knowledge that members of the Orbán family like to play soldier. It is also well known how much they love money. If Orbán's brother is really building the shooting range for the state in order to train soldiers there for money, then they will satisfy both of their hobbies at once."
Written and translated by Vanda Mayer and Eszter Katus. More detailed Hungarian version of this story can be found here. Photo: the unfinished shooting range. Credit: Eszter Katus / Atlatszo.