Syringe manufacturing company struggles with financial instability despite billions of government support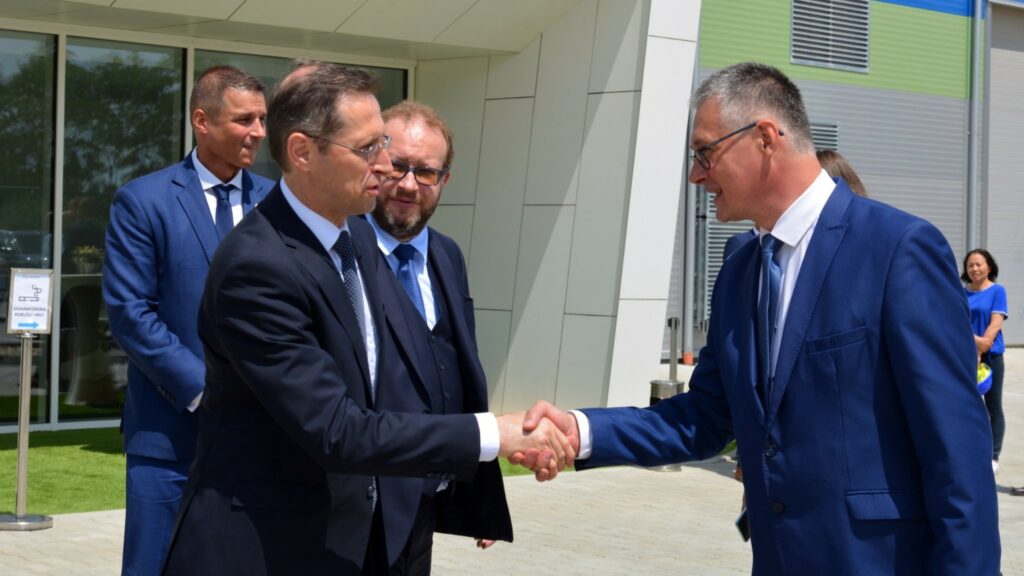 The company named EU-Fire is best known for its abandoned tenders and significant government subsidies. The state has also injected HUF 10 billion (EUR 26.7 million) into two of the company's syringe manufacturing plants. No one seems to know who works inside EU-Fire Kft.'s factories, nor does anyone know for sure what work actually goes on inside the plants. There's HUF 15 billion (EUR 40 million) knocking about in the company, but they only made a profit of HUF 158 million (EUR 422 thousand) in 2022. They have yet to win a health product-related public procurement – to be fair, they never really broke a sweat for it – but the state continues to pour money into the mysterious company.
EU-Fire Kft. is running the Willy Wonka chocolate factory of healthcare products, if Willy Wonka received billions from the Wonkaville government despite what appears to be – from the outside, at least – failure.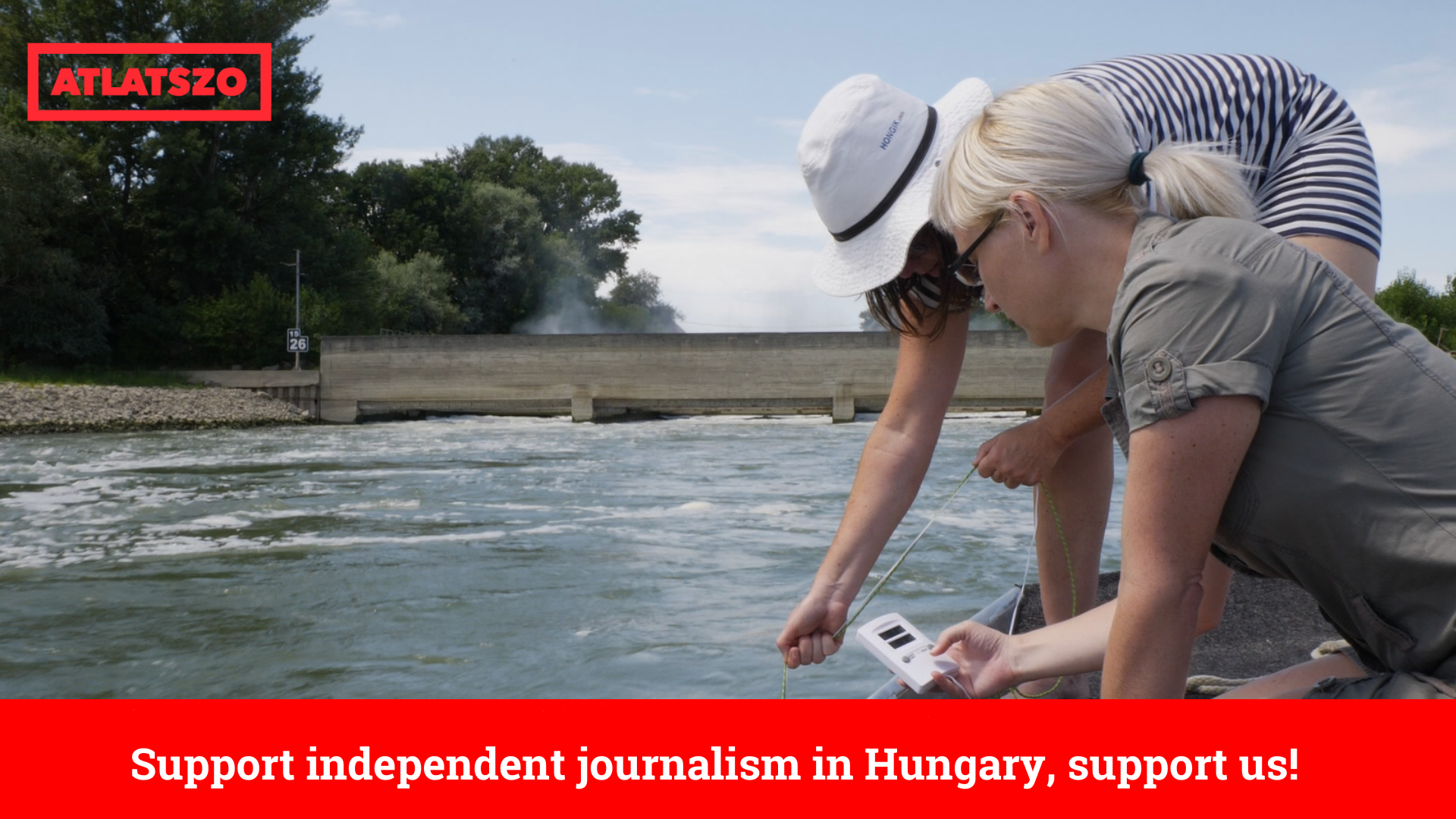 'There is a factory in Mátészalka, one of the most modern plants in the country: on its own, it could supply 50 to 60 per cent of the domestic demand for nitrile gloves and syringes. And it's fast: it fills a truck with sterilized products in as little as 48 hours.'
The apex of healthcare factories – or at least that's what EU-Fire Kft.'s healthcare branch claims on the company's website. Despite the dreamy establishment, however, the company hasn't won a single healthcare-related public procurement, nor has it signed any contracts with the General Directorate of Public Procurement and Supply for healthcare products.
The facility in Eastern Hungary was handed over in the summer of 2022 in the presence of Minister of Finance Mihály Varga. A ′significant part′ of the HUF 8 billion investment was financed by the government within the framework of the Health Industry Support Program.
A HUF 2.5 billion EU grant was requested and received for the construction of a HUF 5 billion geothermal heating system – a thermal well and associated heat centres – by a consortium of a project company formed with the involvement of the local government and the National Development Programme Office in Zsana, a small
It was the second time fortune smiled on EU-Fire Kft., whose other healthcare investment in Kocsord also enjoyed just a pinch of state support – the government contributed HUF 1.5 billion to the HUF 1.9 billion development.
Who's doing what in the factory?
In the summer of 2021, it was announced that the Kocsord plant would create 30 new jobs for locals, while the two Mátészalka investments would ensure stable employment for 139 people. Bizarrely, the company reached peak employment numbers in March 2023 with only 71 employees. We have yet to meet a local who's heard of the Kocsord plant's operations, nor have we come across anyone who is employed by the plant.
On our visit in April, we saw no movement at the Kocsord plant, while traffic at the Mátészalka factory was also subdued. Despite this, according to the company, ′both plants continue to produce without interruption′ – if they seem lifeless, it's because they have been ′automated to the maximum…' so 'shift numbers are small'.
According to the company's press officer, around half of the employees were in the Kocsord plant that afternoon because shifts go from 5 am to 1 pm. Their cars were in a lot that is not visible from the street.
To rectify our oversight – our first visit was at 3 pm, and therefore after the shifts had ended – we went back on another day at 1 pm, hoping to catch the throng of workers at the end of their shifts.
It was understandably underwhelming when we only saw three cars and three people on the factory's grounds, and they too disappeared into the building after they saw us looking.
The company's liquid assets decreased from 2.6 billion to 71 million
If we – temporarily – dismiss the Oompa-Loompa hypothesis, another possibility could be that the factory simply operates with dazzling efficiency. But despite the billions trickling in from the government, EU-Fire Kft. had a meagre turnover of HUF 182 million in 2021.
Data from 2022 showed little improvement – the company had a turnover of HUF 496 million, and post-tax profit stood at HUF 158 million. Concerning, considering that the company boasts HUF 15 billion in assets (property, machinery).
Even more tellingly, EU-Fire's liquid assets – cash and cash equivalents – decreased by HUF 2.5 billion last year. By the end of 2022, the company only had HUF 71 million left in liquid assets – hence the warning, 'The short-term financing of operation is not adequately secured' in a footnote of the company's most recent report.
The company's registered capital increased to HUF 1.5 billion, primarily because the government acquired a stake in the company through MFB Invest Zrt. after a capital increase. Two more capital increases since then have seen the company's registered capital grow to HUF two billion.
So, the government, for reasons unclear, continues to insist on pouring money into the company. MFB Invest did not respond to our queries, but they have previously indicated that they would sell their share four to seven years after the initial investment.
They made themselves an offer they couldn't refuse
EU-Fire Kft. and the Mátészalka factory first rose to attention when independent MP Ákos Hadházy obtained the company's contracts and requested quotes for the machines purchased by the company. According to his findings, the company could have purchased machines and other assets for HUF 1.7 billion. Instead, they bought these for HUF 3.3 billion under the government scheme.
He also found that EU-Fire Kft. had contracted Trust-Bau Kft. to deliver the machinery, despite being affiliated with each other – the company effectively 'bought from itself'.
Upon inquiry, EU-Fire explained that Trust-Bau Kft. had simply made the best complex offer, which included acquiring, delivering, installing, and training. The price of the equipment, therefore, was only one factor to consider, according to EU-Fire. Trust-Bau's offer was the best value for money – and EU-Fire just could not say no.
What competing offers did EU-Fire receive and from which companies? This, apparently, is confidential commercial information.
′If the prices paid by the company don't entirely add up, there's a perfectly logical explanation. The press officer wrote: The Mátészalka health equipment and production lines cannot be checked against the catalogue and price list because most of them are unique –designed and built (or modified) by the manufacturer according to the specific needs of EU-Fire Kft.'
In fact, the eager press officer gave us an additional —and equally perfectly logical – explanation: the prices include delivery, installation, and training costs. Which of the two unrelated explanations is pertinent? It doesn't matter – they're both perfectly logical.
So, it all adds up. Well, it doesn't – but in a general sense, it does, and there's no need to get into the nitty gritty. Why then, in all this wholesomeness, does the company not actually supply syringes or gloves to public healthcare institutions? The company explained that demand has been primarily for gloves, and they have been focusing on supplying to the auto, beauty, and hospitality sectors. At the same time, EU-Fire Kft. is preparing for numerous public procurement procedures.
Last August, Ákos Hadházy filed a complaint against an unknown perpetrator, alleging a commercially motivated budget fraud that caused particularly large financial losses.
We asked NAV about the investigation's current status, but they told us that there was 'no disclosable information'. EU-Fire Kft., meanwhile, told us that they are unaware of any ongoing investigations.
Translated by Vanda Mayer. The original, more detailed Hungarian version of this story was written by Eszter Katus and can be found here. Cover photo: Finance Minister Mihály Varga at the inauguration of the factory (source: Péter Hanusi/ Facebook)