German Ambassador: It is not our common understanding of press freedom in the EU that governments control the media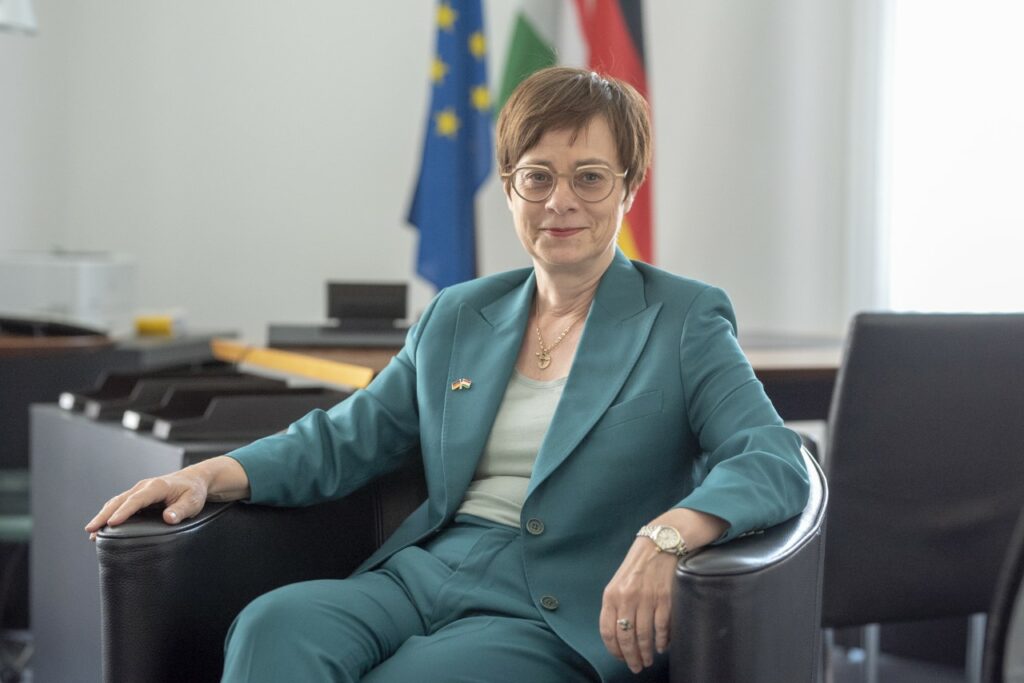 While Hungary treads a tightrope – between its western allies and its eastern sympathies, between democracy and something a little less – some people are tasked with brokering a working relationship with the country. German Ambassador to Hungary Julia Gross is one of these people. Atlatszo sat down with Ms Gross for an in-depth interview about Hungarian-German relations, EU issues, and other pressing current affairs. 
On German-Hungarian relations…
"I see a great willingness in the Hungarian government to look for opportunities to work with Germany, and to stress that Germany is an important partner," said Gross.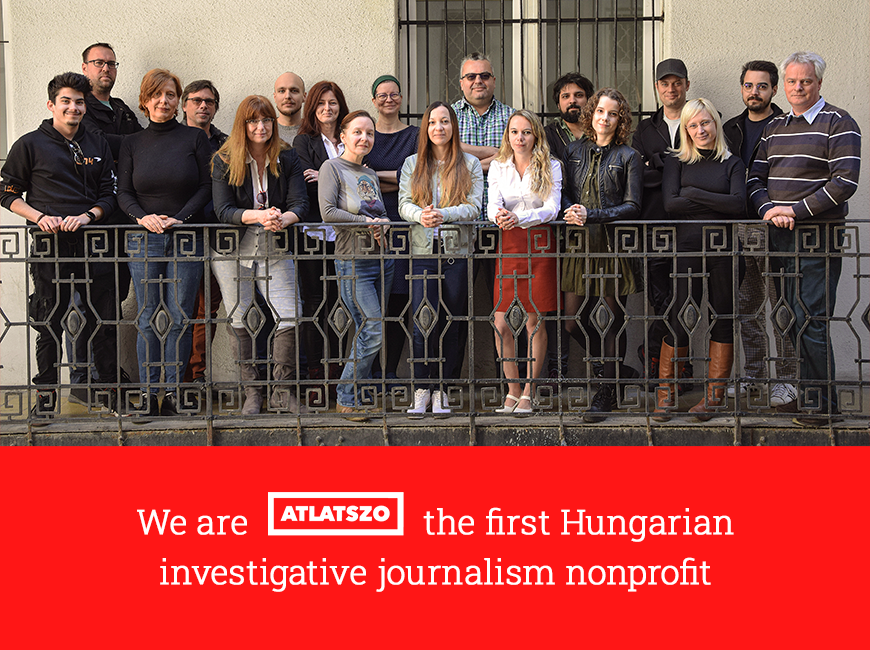 "Hungary is an important partner for Germany," said Gross, "but the truth is that there are many contentious issues between us at the moment that we need to discuss, which are also at EU and NATO level, and which of course have repercussions on bilateral relations.
One of her crucial contacts is the Ministry of Foreign Affairs. A new point of contention – they continue to stack up – arose after Foreign Minister Péter Szijjártó implied that the protests against the Hungarian battery factories are fuelled by foreign, primarily German, interests.
But Gross warned against brushing off the protests. "As far as the protests against the planned battery factory in Debrecen are concerned, I believe that the demands and concerns of the population must be taken seriously. In Germany, too, there are protests when projects of this magnitude are involved," she said.
"People want to express their concerns and their demands. I think this is a perfectly normal process. Even in a big city like Debrecen, where the majority of people are Fidesz voters, there are questions that the government has to answer. I would not simply dismiss this as a mood-setting exercise."
For two months, there has been a heated debate in Győrszentiván, population 12,000, culminating in a public forum on 20 September. At the event, held in connection with the planned expansion of the industrial park in Győrszentiván, around 1,000 residents demanded answers about the "significantly disruptive" industrial project ordered by the government, but the government and municipal officials present were unable to provide any meaningful answers to their questions.
On a changing dynamic…
"German-Hungarian relations are based on a very long friendship between our countries, and these relations are built on a broad foundation," explained Gross. "It's not just intergovernmental cooperation – the relationship is built on cooperation between educational institutions and businesses, personal friendships that have developed over the many years.
"These relations cannot be assessed in terms of government cycles or linked to specific government coalitions. Relations between the countries are always evolving with geopolitical developments and current issues in the background," said Gross.
But here is little point to pretending relations haven't soured recently.
"There are currently a number of contentious issues between Hungary and Germany, but also between Hungary and other EU partners, which need to be discussed. The points we are currently concerned about are also criticised by other Member States.
"There is an extensive debate on these issues at the EU level", she said – which is why the EU Commission, with the support of most EU Member States, launched a process to strengthen the rule of law, the independence of the judiciary, the fight against corruption and media freedom.
To allow Hungarian universities to participate in the Erasmus+ the Orbán government promises banning ministers from the trusts running higher education. This alone however would not solve the corruption concerns and systemic issues plaguing Hungarian higher education.
On Hungary's role in global affairs…
If relations evolve in the greater context of international politics, today's unstable global system could set the stage for significant mutation in Germany's relationship with Hungary.
Prime Minister Orbán is preparing to visit Kiev for the first time since the war broke out, despite President Zelensky's numerous previous invites. Hungary's stance over Russia's invasion of Ukraine – and particularly the government's rhetoric, which has ranged from pussyfooting to callous – has caused tension.
And just last week, Péter Szijjártó sat down with Swedish Foreign Minister Tobias Billström in Stockholm to discuss Hungary's reluctance to ratify Sweden's NATO membership – another move that has raised questions about Hungary's allegiances.
But while the government has consistently smeared the EU's response to the war, Hungary also voted with Brussels' 10th sanctions package without a word of protest.
The quiet compliance is a far cry from the government's persistent anti-sanctions poster campaigns.
"We see that Hungary has clearly condemned Russian aggression," said Gross. "It is also very positive what Hungary is doing bilaterally to support Ukraine.
"Hungary voted for the 10th sanctions package, as it did for the previous nine. What we find problematic is that the Hungarian Government always distances itself from these decisions and measures afterwards. I am thinking, for example, of the poster campaign against the sanctions that both Brussels and Hungary voted for. In this sense, I see a certain contradiction, and this applies equally to the ratification process for Sweden and Finland's accession to NATO.
"It is, of course, excellent that Foreign Minister Szijjártó is making contact with the partners at this time when we are facing the accession of Sweden and Finland to NATO, which we hope will happen soon.
"We have observed, however, that the Hungarian Parliament has been delaying ratification for months and keeps finding new reasons for this, which we do not consider to be valid," Gross said.
Hungarian government discusses arms transfers to Ukraine in Brussels under complete media silence in Hungary.
On Hungary's 2024 EU Presidency…
Hungary's Council of the EU presidency in 2024 will present the country with an opportunity to play a larger role in European politics. Gross predicts a close working relationship with Minister of Justice Judit Varga and with Zoltán Kovács, who will be responsible for logistics.
While Hungary will be able to shape agenda – in dialogue with the other two countries in the presidency trio – international context will also dictate these issues, said Gross.
"I think that in these times, the EU Presidency is not easy, because of course some of the things that you have planned in advance can be blocked at very short notice by changing developments on the international scene," she said. "In this respect, there is a need for flexibility and responsiveness in any EU Presidency.
"We remain in close contact with the Hungarian government and believe that we will find common priorities," she said.
On the EU's efforts to defend Hungarian rule of law…
In September 2022, the Commission froze billions of euros after triggering its rule of law conditionality mechanism. It presented Hungary with 27 milestones that must be met – but there have been concerns about Hungary's lacklustre response, which often appears cursory at best.
According to Gross, the rule of law process reached an intermediate stage in December.
"At the beginning of the procedure, Hungary saw it as a positive thing that the Commission was unanimous in stating what the requirements were and where we wanted to go," said Gross. "We have seen the Hungarian Government's clear desire to make progress together with the EU Commission. In the Council's decision of 15 December, the Commission and the Council made it clear that Hungary has taken steps in the right direction. "But it was also clear that it had not yet achieved all its objectives," she said.
"The path to unlocking financial instruments is open if the right steps are taken. The Hungarian government must ensure that EU money is used properly and demonstrate that EU rules are respected."
Gross is optimistic that the dialogue with the Hungarian government will be fruitful, but she pointed out that there is a need for Hungary to "engage constructively in the process and for Member States to engage with the Commission and to be clear in their expectations."
The Integrity Authority was not set up voluntarily by the Hungarian government, but it was forced to do so by the European Union: this was one of 17 commitments to fight corruption and waste of public money that the European Commission made conditional on Hungary continuing to receive EU funds.
On EU-Hungary relations…
The fight between country and supranational organisation is reflective of a larger debate about the division of power between countries and EU institutions – a debate that Hungary's government has vociferously participated in with anti-EU campaigns and speeches.
Despite Hungary's numerous – endless – complaints, Gross said that "there is a clear division of labour and responsibilities, competences and expertise".
"The EU Commission is responsible for a dialogue with Hungary to protect EU rules and the EU budget. This, and keeping the EP informed, is the Commission's task, and we support them in this.
"The Council will make the final decision on whether Hungary has put the demands into practice. Crucially, the Council already did this in December. The Council has, of course, relied heavily on the results that the Commission's assessment and on the debates in the European Parliament," said Gross. MEPs, she said, also have input that will not be ignored by member states.
On current issues in LGBTQ+ rights and press freedom…
The roles are clear, the chain of command is set, and the procedures are ongoing. What remains less clear to many is what exactly the conditionality mechanism covers.
Hungary's so-called Child Protection Act – which arguably does a lot less to protect children and a lot more to discriminate against the LGBTQ+ community – does not fall under the mechanism, says Gross.
The topic of sex education has come up often in the past year in Hungary, but the focus in the mainly political discourse has been more on who can talk to children about sexuality, the quality of the education irself has been much less discussed.
"This needs to be clearly distinguished," she said. "But we will monitor developments. What we find very problematic is that issues are being linked that we think have nothing to do with each other – paedophilia on the one hand and the debate about LGBTQI rights and gender issues on the other. They have nothing to do with each other," she said.
Press freedom – or the growing absence of it – is another cause for concern.
"A free press, a free media, is a central pillar of any democracy," said Gross. "The legal framework must guarantee the right of the press to self-determination. It must ensure that all media across the political spectrum have equal access to information and are not hampered in their investigation of causes. All media must have equal access to funding – for example, through advertising costs."
After five months of waiting, we finally had access to the files of the Prime Minister's Cabinet Office on government campaigns.
Gross said that all media should be on equal footing for a functioning society. "For this reason," she said, "we are concerned when Balázs Orbán says in one of his speeches to the MCC that whoever controls the media in the country controls the country. I have not yet had the opportunity to talk to Mr Orbán about what exactly he means by that.
"It is not our common understanding of press freedom in the EU that governments control the media. The opposite is true: the media should have a control function within democracy."
Translated by Vanda Mayer. The original Hungarian version of this interview was written by Milán Dóka and can be found here.