More details about the mysterious foreigners behind Magyar Nemzet's "Sorosleaks" smear campaign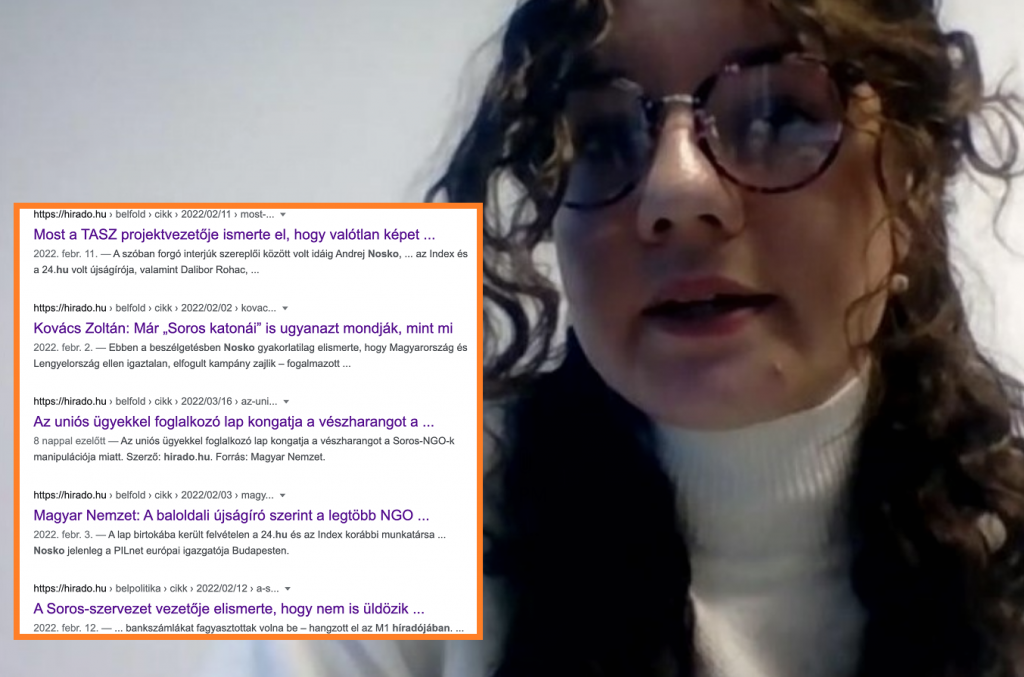 Átlátszó has obtained new photos of the members of a group who prepared and recorded fake interviews under pseudonyms with journalists, NGO workers and other professionals. Leading pro-government daily newspaper Magyar Nemzet published discrediting stories utilizing these recordings, which obviously serves the Hungarian government's pre-election, Soros-bashing campaign. 
Members of the Hungarian government, the public service media and "friendly" media outlets and influencers are keen to share the articles published by Magyar Nemzet under the title "Sorosleaks". This happens despite the fact that the articles are based on video and sound recordings prepared in fraudulent ways and the quotes are presented in a manipulated manner.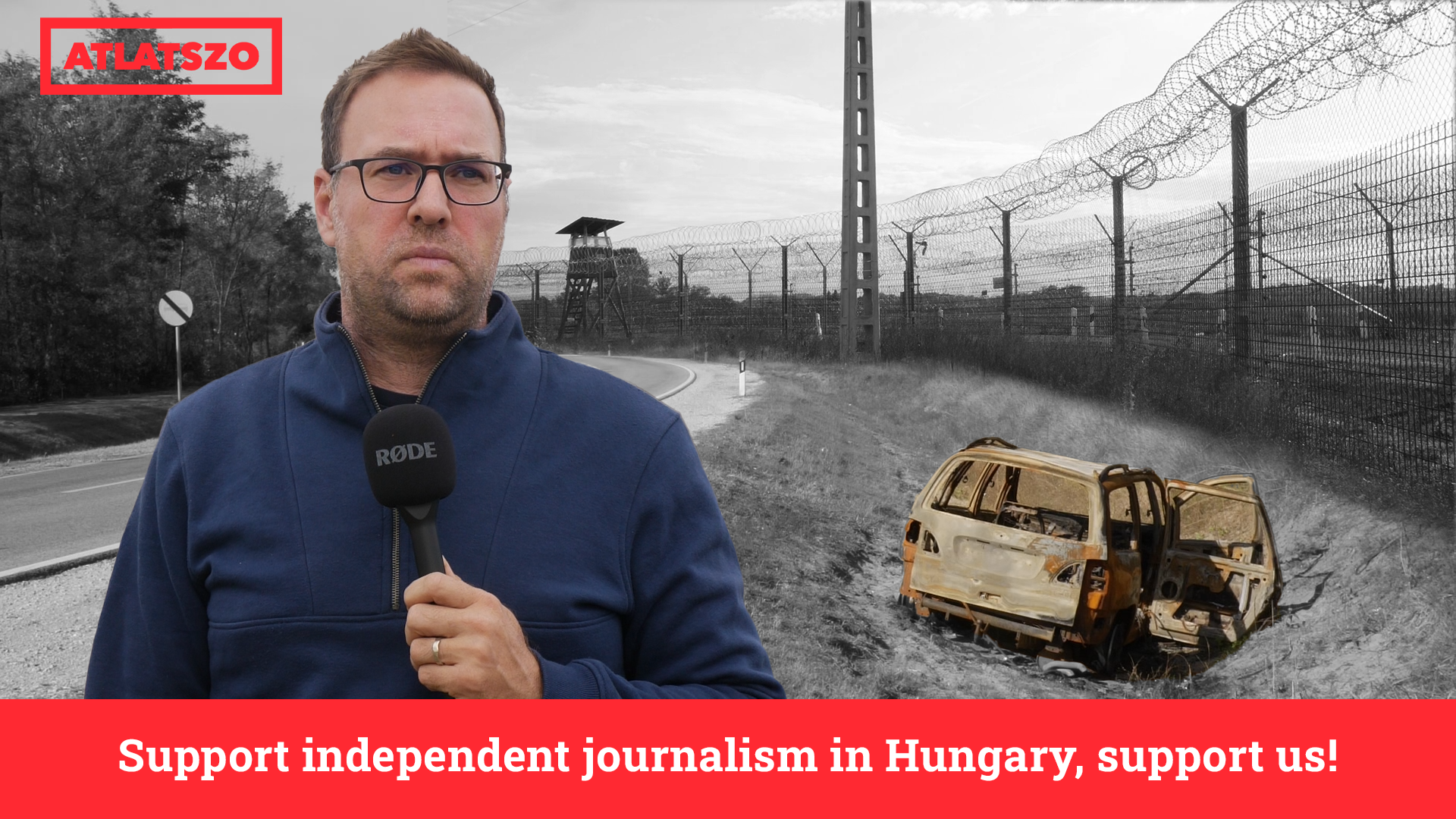 The campaign is similar to what the Israeli private intelligence company Black Cube did before the 2018 parliamentary election in Hungary, trying to smear foreign-funded NGOs. The campaign aims to discredit NGO staffers, journalists, and international analysts who are not favoured by the Orbán government. The interviews took place in 2020-2021: the perpetrators contacted targeted professionals with fake job offers, requests for advice and then recorded their online conversations with them.
In previous stories we published the testimonies of several victims of the defamatory series of articles, and showed screenshots of the people who had arranged fake job interviews with them. An alleged Middle Eastern billionaire and his representatives contacted the target persons through misleading job advertisements.
Several of our sources were contacted by Dutch or London-based HR professionals on behalf of a wealthy Middle Eastern patron, or a Dutch company based in London. There were victims who were interviewed on Skype by a businessman with a German accent, and some were contacted by a HR-consultant with a Dutch-sounding name. Others were contacted by a purported South American company or organisation.
Leading pro-government daily newspaper Magyar Nemzet's online news site has published several video clips presenting them as exposés last week. The paper quotes the words of journalists, experts and political analysts working in the non-profit sector as if they were supporting Fidesz's conspiracy theories.
Disappearing company websites and anonimised social media profiles
One of our sources – a Hungarian professional from a large international organisation – was contacted in 2020 by the alleged Managing Partner of "ASOMA Group, a Chilean consulting firm". Our source was asked to give a presentation on the situation created by the COVID epidemic. The alleged "Matias Tomas Soto" wrote that they are trying to help in the difficult situation caused by the epidemic by building local "coalitions of public organizations and companies", with the help of their US and European partners, to launch more privately funded projects to support the public sector, and thus reduce the negative effects of the pandemic.
Our source did not respond to the inquiry. We contacted the consultancy company, but there was no reply to our email. The company's website (Asoma Group) still exists, but  the address given there indicates a different company, involved in ore mining and eucalyptus production. We found out that Asoma's website was registered in the United States (Arizona) and that it contains articles copy-pasted from the International Monetary Fund's blog, as well as some posts from a company promoting start-ups. Without unique content,  it is possible that this website was also created for the sake of the  smear campaign.
Another source working for an international NGO was contacted on behalf of an alleged benefactor of an NGO "under registration" in South America. A professional telephone interview also took place, during which the "representative of the investor" asked our source for an opinion on the Hungarian elections and Viktor Orbán, and refused to give any information about the alleged benefactor.
Another victim of the smear campaign provided us with more photos of the people who approached them. According to our source the woman who contacted them, looked very similar to the photo published in our previous article, except the different hair colour.
"Emma van der Berg" asks for a written exercise
Magyar Nemzet has published three audio recordings of Márton Asbóth, a lawyer employed by the Hungarian Civil Liberties Union. In the recordings, each less than a minute long and taken out of context, the questions make up more than half of the time. Asbóth was duped into a fake job interview in the same way as other NGO professionals and journalists. He was also contacted by an "Emma van der Berg", a woman claiming to be an independent human resources consultant.
"In the first round, we only discussed technical matters, and I was answered in elegant English by the alleged "Emma Van der Berg", who suggested a further telephone interview. It was a very professional discussion. She said that there would be a writing exercise. She also said that after our phone conversation she would check with her client and get back to me. This did not take place for a long time, and finally in October (2020) she called me after I had completed the written assignment, and the second conversation was basically a reflection on this material. This second conversation was more informal, asking a few small questions about the written material I had been asked to provide. I did not hear from her after that, so I contacted her on 6 November. Then she told me that due to administrative and financial difficulties, the project is cancelled" – said Márton Asbóth.
Le Monde: "A destabilisation operation in the interests of Viktor Orban"
On 17 February, one of the largest French newspapers also noticed the smear campaign of Magyar Nemzet: Le Monde had a blog post removed from the website of a French news portal, Médiapart. The post, most likely written under a fictitious name, was a piece of writing that served as the basis for one of the "Sorosleaks" stories in Magyar Nemzet. The text accused the World Association of Newspapers and Newspaper Publishers (WAN-IFRA) of, among other things, being a "Soros-agent", and claimed that the organisation was funded by Soros and was involved in an international campaign discrediting of the Hungarian government.
Le Monde described the incident as "a destabilisation operation in the interests of Viktor Orban". The blog post was also reported on by the French newspaper Médiapart, which originally published it: "How could the Hungarian daily Magyar Nemzet use Mediapart Club, a space of free expression, as part of the destabilisation campaign led by Viktor Orbán's Hungarian government against its opponents?"
According to the head of WAN-IFRA, the Magyar Nemzet story and the blog post on which it was based are "mere fabrications", and he has never made any comments to the author of the defamatory blog post, Vincent Peyrègne told Atlatszo.
"Nasty and ridiculous" is how the director of the World Association of News Publishers (WAN-IFRA) commented on the Magyar Nemzet article which tried to smear him. Vincent Peyregne told Atlatszo that "the whole thing is a fabrication", and that WAN-IFRA is a professional organisation supported by members media companies and donors around the world. WAN-IFRA does not have a political role in Brussels, they do not deal with, let alone interfere with European political affairs.
Peyregne was contacted – like many other victims of Magyar Nemzet daily's smear campaign –by a Swiss acquaintance who was contacted in 2020 by someone anonymously with a request to recommend someone knowledgeable in the press industry. The Swiss acquaintance gave this person Peyregne's contact details. The director was then contacted by a man introducing himself as Alexander Svoboda.
He claimed he was working for a wealthy entrepreneur wanting to support free press, especially in the Balkan countries. He asked Peyregne for advice on whether it would be a good idea to open an office in Brussels and lobby for the free press. No name of the donor was given. There were 2-3 obscure calls, and when Peyregne asked about who was behind the whole project, he never got an answer.
The Magyar Nemzet stories, based on video and sound recordings prepared through covert intelligence methods, were widely reported in the pro-government Hungarian press, and were immediately shared by actors close to the Hungarian government: newspapers, blogs with shady backgrounds, political influencers and some members of the government. The state-funded Hungarian public service media also took part in the dissemination of the defamatory articles.
Written and translated by Gabriella Horn, the more detailed Hungarian version of this story is available here.
Hungary. What do you know about Hungary? from atlatszo.hu on Vimeo.