Orbán's culture agency publishes the Continental Literary Magazine in the US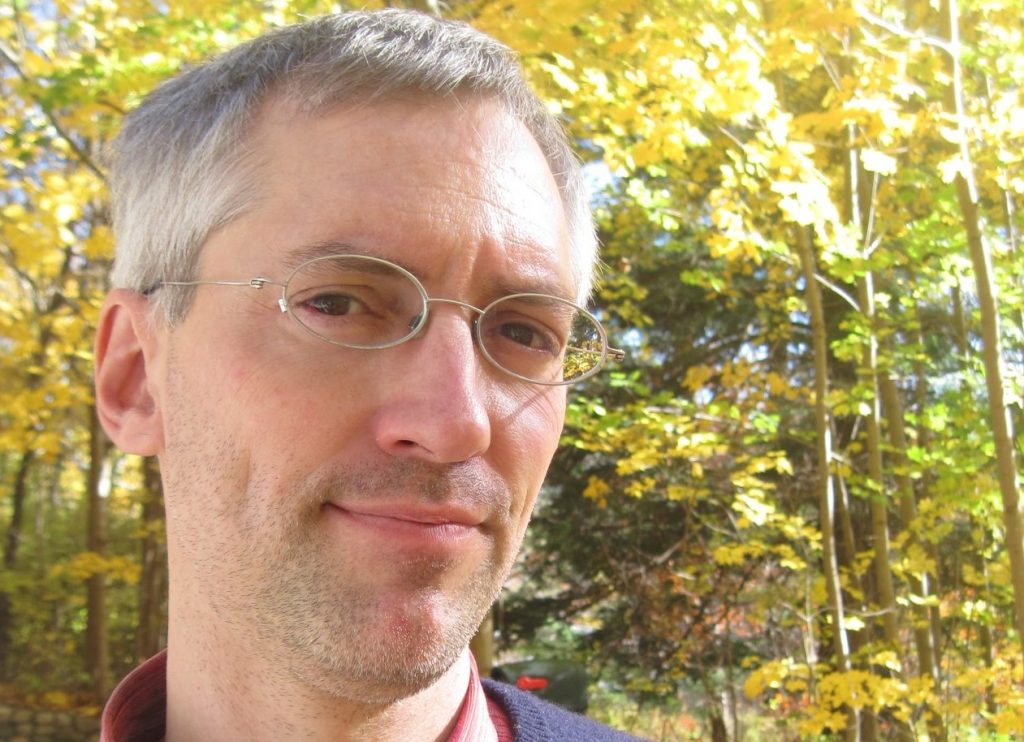 The first, prejudice-themed issue of the Continental Literary Magazine, with Sándor Jászberényi as editor-in-chief, launched in New York City recently at the Liszt Institute, which is responsible for promoting Hungarian culture abroad and was known formerly as the Balassi Institute. The magazine's publisher is the state-funded Petőfi Cultural Agency (PKÜ), managed by Szilárd Demeter. To learn more about the magazine – its prospects, the American context it aims to carve itself a niche in, about the circumstances of its founding, and about his possible role in this – Atlatszo interviewed Paul Olchváry, who is active as a publisher and translator of Hungarian literature in English. Olchváry's insights may give us a fuller understanding of the publication than public comments to date by Jászberényi, the editor-in-chief, and PKÜ literary director Dániel Levente Pál.
Átlátszó: You were born in New Jersey and raised in New York State, and you lived in Hungary for years. Today you live in Massachusetts with your son, Ákos. Your many translations of Hungarian literature include György Dragomán's novel The White King and Sándor Jászberényi's The Most Beautiful Night of the Soul. You founded New Europe Books in 2012 to publish Central and Eastern European literature in the United States. Now it seems you have a rival in the form of the Continental Literary Magazine, a magazine founded by a Hungarian state-owned cultural firm with a staggeringly large budget at its disposal. With your deep cultural embeddedness spanning both Hungary and the US, it would seem reasonable for the person who was to become the editor-in-chief – Sándor Jászberényi –to check in with you about his aim to found the magazine. Did he?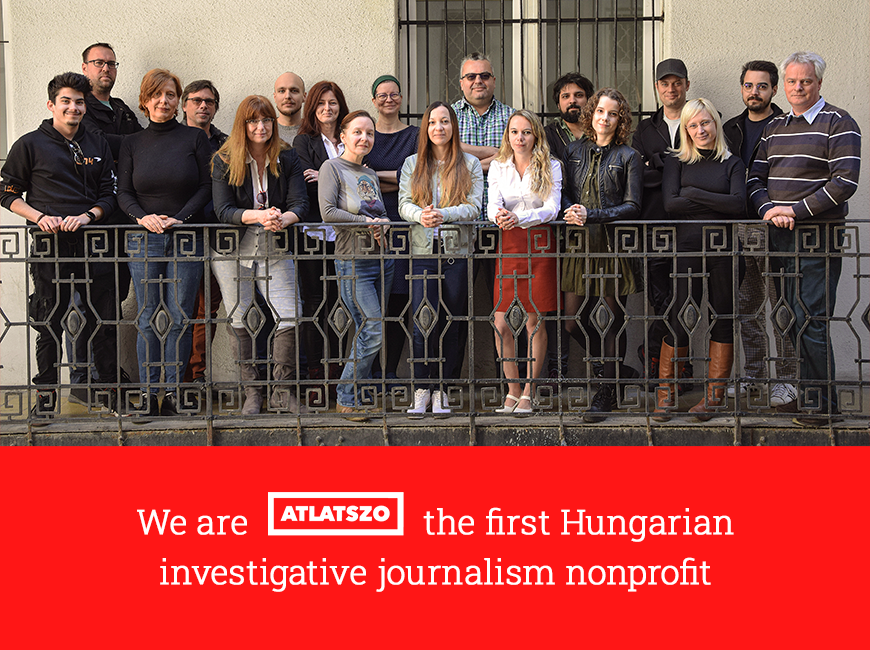 PO: Even if there is a great deal of overlap, a new literary magazine won't be a rival to a book publisher. Indeed, the possibility of cooperation may arise. So when Sándor Jászberényi – let me call him by the Hungarian nickname his friends know him by, Sanyi – visited me in early 2019 (for a book tour that took him from New York City to Boston) and enthusiastically presented his dream, I welcomed it. He envisioned an English-language literary magazine that could have a much more positive effect on the literature of Hungary and its region than any to date: a sort of Paris Review (the legendary New York–based lit mag), but this time for Central and Eastern Europe. Sanyi suggested at the time that its name be New Europe Review, since my publisher's name, New Europe Books, had a ring to it, and that, while we'd manage it jointly, I should be the editor-in-chief. I can't deny that the idea was tempting.
For many decades, the Hungarian state published the English-language Hungarian Quarterly (for a time known as the New Hungarian Quarterly), which dealt exclusively with Hungarian literature. Although that publication had serious prestige, it did not have a particularly large budget and did not exactly enter the English-language literary canon. It found its way to only to individual subscribers numbering in the hundreds, as far as I know, and to university libraries.
The New Europe Review promised something fundamentally different, in no small part by publishing well-known North American and other internationally renowned writers. Our thinking went like this: if there were big names on the cover of every issue, that would substantially boost the chances that readers – and, hopefully, editors of at prominent book publishers – would discover the magazine, and thus discover Central and Eastern European literature as well.
Átlátszó: So do you have anything to do with the recently launched Continental Literary Magazine? If not, why not?
PO: From 2019 to early 2021, I had a role in its planning. The credit for the basic concept and most of the planning goes to Sanyi, while I looked into the nuts and bolts of establishing the magazine in the US. It felt good to talk to Sanyi about this – to plan and dream together – for a couple of years. I have nothing to do with the publication anymore; for almost a year now I have known practically nothing about the project that was ultimately renamed the Continental Literary Magazine. In short, from the second half of 2020 our conception of the magazine became so different that it was increasingly hard for Sanyi and I to be on the same page. We were no longer planning together, but, rather, separately.
Átlátszó: What was the original concept, and how did you imagine the place and role of a Hungarian literary journal on the US market?
PO: A purely Hungarian literary magazine has zero chance in America. But if we add Polish, Czech, Slovak, and other regional literatures; if the names of at least some internationally renowned writers grace the cover of each issue; if the magazine is subject to the highest quality of editing; and if enough funding is available for promotion and so forth – under such circumstances it seemed that a successful publication with a growing reputation and an organically expanding readership would be possible to achieve. We believed that if the magazine published short prose by first-rate writers, book publishers would come knocking over time, and more books by Hungarian and other regional writers would end up being published in English and other languages.
Átlátszó: What institutional structure did you envision?
PO: From the start I made one thing clear: since it's almost unprecedented for a public institution in another country to publish a literary magazine in America, and since the Orbán government's reputation in North America and Western Europe is not too rosy, the magazine would be taken seriously only if overseen by an independent board of directors or, at the very least, by an editorial board that can be called independent. The publisher could not be another country's – Hungary's – government. The optimal approach seemed to be to have that role go to a US nonprofit organization, one whose board members were well-removed from Hungary's domestic "culture war."
My impression was that my suggested approach was accepted in Hungary by the prospective funding institution, though to this day I have no idea how much it had been thought through. In sum, the Petőfi Cultural Agency (PKÜ) would have substantially supported the magazine, which would, however, have been published and overseen by a nonprofit organization based in the US.
In less than a year, the network of Hungarian culture commissioner Szilárd Demeter has gained a real estate portfolio worth billions of Forints. Mr. Demeter, who received international criticism over his comments about "George Soros's gas chamber" now controls several monumental castles and lucrative cultural centers.
Átlátszó: An age-old dilemma in Hungary is that literary life would not be able to function without state subsidies. Journals, foundations, publishers, and advocacy organizations submit their applications to various state institutions every year in the hope that, in addition to operating costs, they may have the financial means to implement their project ideas. What system of funding did you envision for the magazine, and why?
PO: The start-up capital would have come from the PKÜ. However, due to US laws governing the operation of nonprofits, within a year or two we would have been obliged to significantly expand the structure of funding sources – to include US public institutions, private foundations, and private individuals, as well as public institutions in other Central and Eastern European countries. Why would Hungarian taxpayers forever foot the cost of a publication that is not just about Hungarian literature?
Átlátszó: What was your role in the planning?
PO: As the US point person, I worked for hundreds of hours over two years, partly for pay but mostly in a voluntary capacity. I searched for and found board members for our nonprofit; I spent lots of time poring over the complex legal rules of the US nonprofit realm; I determined the rates we'd need to offer VIP writers to get them on board, as well as the otherwise respectable fees paid lesser-known writers at those leading American literary magazines that do offer compensation to contributors. I identified several PR firms specializing in cultural-literary matters, one of which seemed most promising. As Sanyi recently confirmed in an interview, that firm, Jonathan Marder & Co. of Manhattan, led by Jonathan Marder, has been tasked with promoting the Continental Literary Magazine.
Átlátszó: When did it become clear to you that nothing would come of the magazine in the form you had envisioned?
PO: In early 2020, we established a nonprofit organization in Massachusetts, with Sanyi as board chairman, me as the (nonvoting) president of the nonprofit, and six other board members, all US citizens (in line with the expectation that most board members of a US nonprofit should be that), including four persons of Hungarian descent. We held regular Zoom meetings, and it seemed we would receive a draft funding agreement from Budapest in short order. The nonprofit didn't have a penny, except for the one hundred dollars of my own I opened our bank account with.
Then, in late winter, the pandemic erupted, which may have contributed to the long silence that ensued instead of a draft agreement. In Budapest, meanwhile, so I was told, the legal aspects of the envisioned support structure – under which the Hungarian state would have provided substantial funding to a foreign nonprofit – were proving so complicated that lawyers reportedly working on the matter around the clock.
We waited and waited, but the draft agreement didn't come, not even in the fall of 2020. In November, Szilárd Demeter published a commentary including some scandalous observations on George Soros that made the news. Our board members found themselves questioning whether the boss of our prospective sponsor would keep making such a public splash that it might not be worth even voting on an agreement. Should we just forget it? We decided to wait and see. In the end, nothing happened – no agreement ever came.
In the meantime, I concluded that I could not be the magazine's full-time editor-in-chief. On the one hand, I did not want to be too tightly tethered to the main sponsor, the Hungarian state, since, in my estimation, legally and ethically my responsibility as president of the nonprofit was to the nonprofit. Moreover, I did not think that the editor's role even needed to be full-time, as the magazine was slated not to be a monthly but a quarterly. The top editors of many literary magazines have other work on the side, and of course such a publication's team also consists of part-time or freelance assistant editors.
Having made my position clear, I was told that I was not "loyal." It is possible that this contributed to the fact that the original conception – that the magazine would be published by a US nonprofit – soon went up in smoke.
Átlátszó: How did you feel when you realized that the vision you had been helping to shape for a couple of years had been – how to put it? – taken over, pulled out from under you by the Petőfi Cultural Agency under the supervision of Szilárd Demeter?
PO: My role in planning the paper lasted for about two years, but I don't feel at all that the PKÜ "took over" anything, as it was clear from the start that without that institution there would be no publication, or, at least, no brilliant, well-funded launch, with VIP writers and respectable honorariums for all contributors.
In hindsight, I think it was naïve of me to suggest that an independent American nonprofit should publish a publication that the PKÜ, as the main sponsor, would understandably have considered its own.
The Hungarian government allocated HUF 1.8 billion in 2021 to Petőfi Cultural Agency Ltd (PKÜ), which was created from Petőfi Literary Agency Ltd (PIÜ) and is part of the Foundation for Hungarian Culture chaired by Szilárd Demeter (head of Petőfi Literary Museum, Ministerial Commissioner for the Integrated Development of the National Library, the Hungarian Book Sector and Public Literary Collections), whose aim is to restructure the support system for Hungarian-language periodicals.
Átlátszó: In Hungary's current political system, as a journalist it is difficult, and sometimes impossible, to keep track of the methods and the sums of public spending. Recently, for example, the PKÜ did not disclose the costs of a lavish book launch that featured extraordinary gastronomic garnishes, and indeed it even made a YouTube video of the event inaccessible. How much money do you think it takes to make such a publication as the Continental Literary Magazine a success in America? Especially in light of the fact that Jászberényi was kind enough to reveal that Jonathan Marder's world-class PR firm has taken on its cause. Can we even imagine how much his firm is doing so for?
PO: I don't wish to go guessing about how much the magazine's budget might be, but in my assessment, to create from scratch a literary magazine that immediately boasts VIP writers and a presence on the shelves of more than 200 locations of America's largest bookstore chain, Barnes & Noble, and that must of course also compensate its staff – well, such a magazine's annual budget might even be in the hundreds of thousands of dollars. In any case, I figure it's much more than the budget of any comparable state-sponsored publication in Hungary, not to mention of most US literary magazines. Jonathan Marder's company will probably only get a small fraction of whatever it is. I sense that for Jonathan, the Continental Literary Magazine seems like an exciting and noble "prestige project" rather than a particularly large source of money.
I would add that no matter how much is spent on it all, the Continental Literary Magazine could easily be a flop in the long run. You can't buy the loyalty of a wide readership. Then again, it is of course possible that the magazine will be successful. And this clearly doesn't mean financial success, as there is almost no financially profitable literary magazine.
Átlátszó: To what extent might well-known American authors the Continental Literary Magazine solicits contributions from be aware that their fees – substantial even by US standards – come from the pockets of Hungarian taxpayers? After all, if respectable compensation was not in the offing, why would they publish their writings in a publication that doesn't yet have a name?
PO: Money talks, and unfortunately few Americans (or taxpayers in other countries) care about the fate of Hungarian taxpayers. I care.
Átlátszó: Noam Chomsky, a contributor to the first issue of the Continental Literary Magazine, recently told the Hungarian news magazine Magyar Narancs that "Orbán is using EU funds for his own benefit while undermining democracy in Hungary and elsewhere".  Is it conceivable that this influential writer-thinker, whom Jászberényi calls his "hero," is aware that the Continental Literary Magazine is funded by an institution with Szilárd Demeter, a self-professed "unrelenting Orbánist", at its helm? How sensitive are American lovers of literature to the arrogant "culture war" of the Orbán-government? Is it important for them to be aware of this, do you think?
PO: I would rather leave the characterization of Hungary's culture war to those who live in Hungary and are more deeply affected by it and more familiar with its details. Noam Chomsky presumably has no idea about the funding background of the Continental Literary Magazine. Those few Americans who seriously follow international events are more familiar with Orbán's name. They have all sorts of well-grounded, less well-grounded, and not at all well-grounded notions about Orbán and Hungary, but the details of the nation's culture war escape even their attention.
It would be an encouraging move for the Continental Literary Magazine to appoint an independent editorial board. Moreover, since it seems that each issue will have a theme (e.g., prejudice for issue one), I would suggest that the Continental Literary Magazine follow the example of the major literary journals off the Western world and be bold in planning, say, a democracy-themed issue in which renowned writers they express their thoughts in brilliantly written essays. One of them could examine Orbán's "illiberal democracy" with fervor, while another could defend it with equal fervor. With this kind of boldness, the Continental Literary Magazine could even earn serious prestige.
Átlátszó: What will become of this, do you think? Can the success of a magazine be based on the stories and anecdotes surrounding its editor-in-chief – whose name, Sándor Jászberényi, is, moreover, unpronouncable in the Anglo-Saxon world?
PO: Yes, if the paper provides quality – exciting, bold – content; if the editor-in-chief is a charismatic person who is brilliantly featured in interviews; if the magazine's transparency is enhanced; and if there is a sufficient budget behind the project for years to come. By the way, the name László Krasznahorkai isn't particularly easy to pronounce in the English-speaking world, either, yet he is one of the most famous European writers in North America.
Átlátszó: What kind of future do you predict for the Continental Literary Magazine? How feasible is the magazine's sweeping vision, in your assessment, as reflected in the editor-in-chief's previous public comments and the magazine's website? – that it will be available in every major city across the US and its aspiration "to emerge as a familiar and influential player alongside traditional and established American literary magazines with familiar names and a large subscriber base, such as The New Yorker, The Paris Review, The New York Review of Books, The Nonconformist, and The Atlantic"?
PO: I would be reluctant to predict the future, as the mysteries of the book market are challenging to see clearly even as a book publisher. To get a magazine on bookshelves in every major city fast is not impossible; it's partly a matter of money. Of course, if there is no serious demand, the print copies will not be bought, and they will only languish on bookstore shelves for a while. If the magazine takes confidence-building measures, assumes greater transparency, if its international reputation develops soundly, and if sooner or later those leading Hungarian writers who for now are keeping their distance reconsider, who knows – it might even be successful over time. I sincerely wish much success to the staff of the Continental Literary Magazine and, not least, to Sanyi.
Before the interview was published, we sent questions about the information it contained to Sándor Jászberényi, who confirmed that he and Paul Olchvary had been working/thinking about creating a New Europe Review, and had set up a company in the US to publish it. Jászberényi informed Atlatszo that his cooperation with Olchváry had ended "for private and professional reasons" and referred us to the PKÜ's representative with questions about the budget of The Continental Literary Magazine. Sándor Jászberényi worked for Atlatszo from 2012 to 2014.
Written by Enikő Darabos, translated by Paul Olchváry. The Hungarian version of this interview is available here. Cover photo: Paul Olchváry.
Hungary. What do you know about Hungary? from atlatszo.hu on Vimeo.