Managed democracy at college controlled by foundation of PM's eldest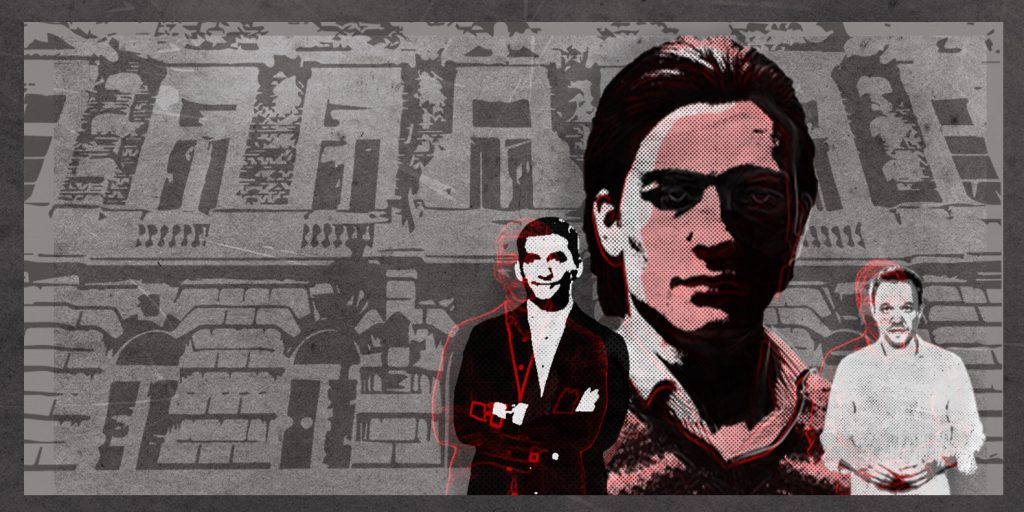 Budapest university ELTE seems to be playing favorites with JÖSZ, a college for advanced studies founded by Gáspár Orbán and his friends. A foundation of the PM's eldest also recently received a donation in the value of 170 000 euros to help JÖSZ rent a building at a top Budapest location from ELTE. Antal Rogán's ministry was the original source of the cash, which was channelled through another foundation, BLA. Szakkollégium colleges are supposed to be based on the principles of self-governance and democracy, but JÖSZ seems to falter especially in these respects.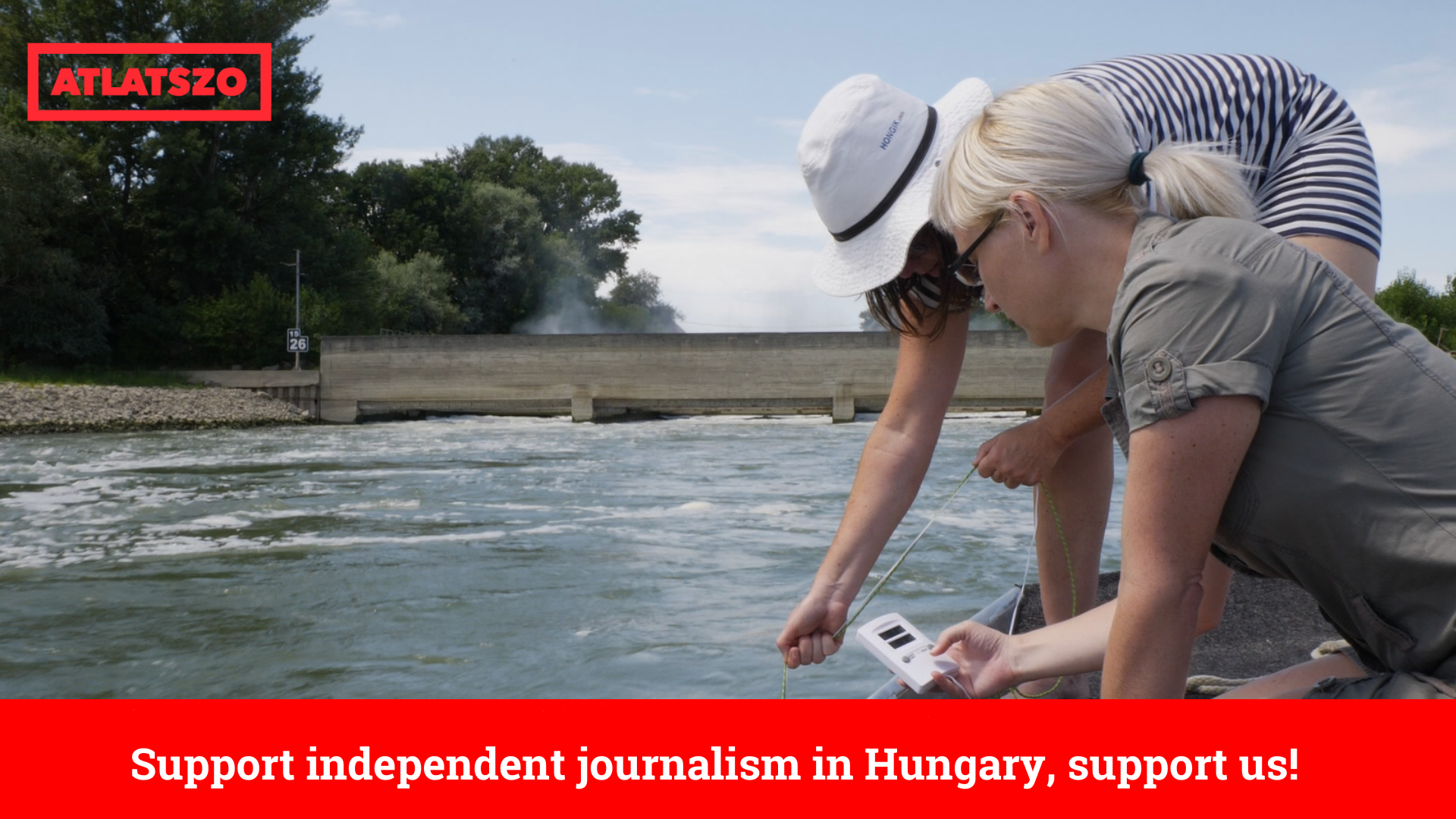 Public funds were the original source of the donation valuing some 170 000 euros that made it possible for a foundation of Gáspár Orbán to renovate and rent a building from Budapest university ELTE, reported Átlátszó last year. The building — which, through ELTE, is also owned by the Hungarian state — now houses JÖSZ, a college for advanced studies the PM's eldest was a founding member of before.
JÖSZ has subsequently claimed that Gáspár Orbán was only one of 25 alumni members and had no influence on money issues. But documents, photos, and videos from the early years of JÖSZ paint Orbán as a central member of the group — even though he never held any formal position within JÖSZ.
JÖSZ (Self-Tuition Organisation of Law Students) started as an informal group of law students at Eötvös Loránd University, or ELTE in 2012. ELTE has formally acknowledged the group, which later also registered itself as an association.
A photo taken in 2015 at a formal-looking gathering shows Orbán in the centre of a group of law students who raise their hands to vote. This photo now hangs in the JÖSZ building amongst others purportedly showing important moments of the group's history.
Promotional videos shot at the time also feature Orbán heavily.
In 2017, Orbán applied for president of the association. Before he ultimately withdrew his application, he held a speech instructing his nominal rival on how to best run the organisation, hinting at him having sizable informal power withing the group.
Átlátszó has talked to people with various levels of insight into JÖSZ workings, all of whom requested anonymity fearing retributions. 'Looks like a college for advanced studies, but doesn't work like one', one of them said, believing self-governance to be severely restricted in JÖSZ.
Colleges for advanced studies, called szakkollégium, are a unique feature of the Hungarian higher education system and a byproduct of the late socialist era. Courses at pioneering institutions, such as Bibó István Szakkollégium of ELTE law students offered greater academic freedom and therefore greater advancement than formal university education.
The szakkollégium scene is considered widely as the original breeding ground for current ruling party Fidesz. Many founding members of the then-liberal party in 1989 were szakkollégium students, PM Viktor Orbán, Gáspár's father was a member of Bibó.
The tenets of the szakkollégium movement are democratic self-governance, extra academic effort, and a place where students can effectively live and study together. Several of our sources believed self-governance to be seriously limited in JÖSZ.
A review of the legal structure around JÖSZ supports this view. The legally registered controlling organisation of the szakkollégium is the JÖSZ Foundation, founded by Gáspár Orbán in 2018 and run by a board of three JÖSZ alumni. Organisational documents of the szakkollégium itself are not public. All students at the szakkollégium are also made to enter JÖSZ Association. Various public documents of this association attest to a confusion amongst the students as per the various organisations under the same name. For example, in 2020, with the JÖSZ building undergoing renovation, students of the szakkollégium fielded critical questions to a member of the board of the foundation at the assembly of the association.
This confusion is exacerbated by the tightly knit group of people holding the key positions in this tangled web. Átlátszó sent separate questions to the association and the foundation by email, and received only one answer with the signature being simply: JÖSZ. This answer said, 'the Association, the Foundation, the Szakkollégium are all parts of the JÖSZ organisation (…) though they are independent legal persons (…) JÖSZ is one community sharing the same goals'.
Other publicly available documents of the association published by Átlátszó attest to this community being a two-speed one.
At an assembly meeting of the association in 2018, director István Sárhegyi informed the others of plans for the registration of the szakkollégium and the foundation, suggesting he alone was in the know. He felt that the students weren't 'proactive' enough and warned of mass exclusions.
'It doesn't matter if we have to exclude a lot of people. We'll fill JÖSZ up with others, he said.
At the 2020 meeting we've already mentioned, students were unhappy about a café being included in the szakkollégium building. 'You're taking the community spaces of the students', one of them said. 'Not the current members, but the group of the JÖSZ founders wanted to have a [café]', explained another JÖSZ member in a university newspaper.
The key members of the founding group, aside from Gáspár Orbán, seem to be István Sárhegyi and Áron Giró-Szász. Sárhegyi is now part owner of CarpathiaSat Zrt., which partnered with the Hungarian government to send a satellite into space. Giró-Szász is currently a commissioner for Viktor Orbán.
Our sources believe JÖSZ is favoured more by the university leadership than others. Evidence for this is that JÖSZ was granted the necessary document by ELTE to apply for the szakkollégium status, as well as was supplied a building in the Budapest city centre. Three other szakkollégiums out of the five that formally belong to ELTE — JÖSZ, controlled by Gáspár Orbán's foundation, does not — still don't have their own place.
Our sources agree that JÖSZ is favoured because it leans to the right and supplies freshly minted lawyers to the Fidesz hinterlands. This is reason is also possibly behind why it received a donation in the value of 170 000 euros from the foundation Batthyány Lajos Alapítvány (BLA) in 2019.
In the recent years, BLA served as a legal slush fund for the PM's Cabinet Office, run by Antal Rogán and known by the sobriquet 'Ministry for Propaganda'. Átlátszó has reported that amongst others, BLA financed an NGO of government-friendly talking heads, a Facebook meme page adoring Viktor Orbán and Vladimir Putin, and an English-language news site pushing Orbán's agenda.
Translation, editing: Márton Sarkadi Nagy. Original more detailed Hungarian story: Márton Sarkadi Nagy
Cover picture shows the JÖSZ building, Gáspár Orbán, István Sárhegyi, Áron Giró-Szász. Credit: Flóra Jeney