Governing party organization launched smear campaign against local journalist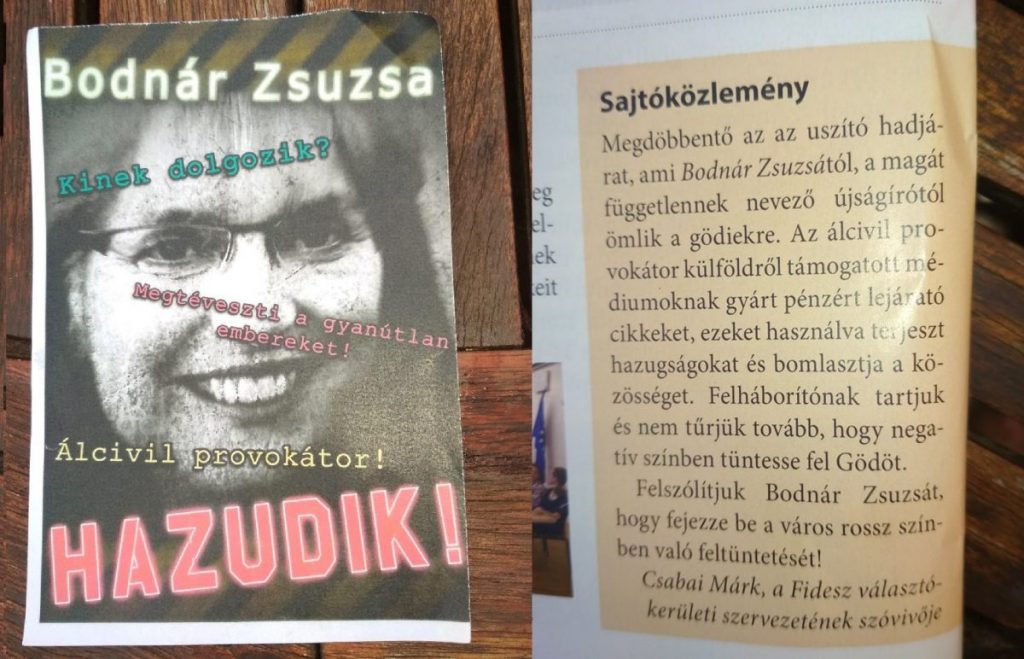 Atlatszo correspondent Zsuzsa Bodnár, the leader of a local environmental protection association was attacked in a local printed newspaper and then in defamatory leaflets thrown into mailboxes in the city of Göd, Pest County. The smear campaign was initiated by the local spokesperson of governing party Fidesz.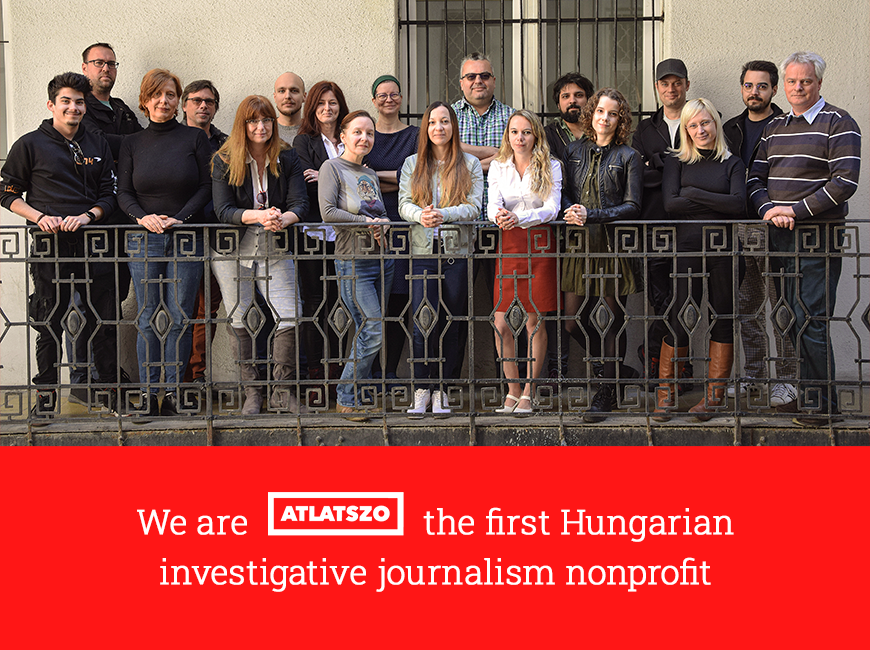 "She lies! Pseudo-civil provocateur! Deceives unsuspecting people! Who does she work for?" 
– with these inscriptions and the name and photo of Zsuzsa Bodnár, photocopied leaflets were thrown into the mailboxes of Göd last week.
Göd is a small city in Pest County, located to the North East of Budapest, famous for its Samsung SDI Hungary plant, which is one of Samsung SDI's triangle of advanced Lithium-ion automotive battery production facilities.
Bodnár works as a teacher, she is the head of the Göd-ÉRT Environmental and Urban Protection Association, and the local correspondent and journalist covering environmental issues for Atlatszo.
This is not the first time the governing party attacks her: in May leading pro-government news site Origo condemned her for publishing in Atlatszo "supported by George Soros".
Most recently, a "press release" from Márk Csabai, a spokesperson for the local Fidesz constituency organization appeared in the September issue of the municipal newspaper Gödi Körkép (circulation number: 8400), according to which Bodnár is "a pseudo-civil provocateur who spreads lies and destroys the community".
Local Fidesz finds this outrageous and no longer tolerates Bodnár "portraying Göd in a negative light", according to the printed statement signed by Csabai.
Márk Csabai is the owner of the restaurant and guest house Ilka Csárda in Göd. According to a famous statement by former Fidesz mayor József Markó, this is the place where local politicians usually meet the Samsung factory's management to discuss where the factory wants to expand next.
Bodnár has been reporting on Samsung's expansion for years
As an environmental activist and journalist, Zsuzsa Bodnár has long been following and reporting the events in the city, including the problems generated by the enormous Samsung SDI battery factory expanding in the vicinity of the residential area.
The battery factory owned by Samsung is expanding in Göd, a suburb of Budapest North of the Hungarian capital. The municipality of Göd offered an 80-hectare industrial area for development last year, and the winner has just been announced: Samsung will use the area to expand the current battery factory.
As the head of Göd-ÉRT Association, Bodnár is also vocal in other media, saying things like it is nonsense to say that an "upper-tier chemical plant does not have a significant environmental impact and is therefore not subject to an environmental impact study".
Göd-ÉRT Association demands the municipality to develop a "concept of who will compensate the population for the damage caused by Samsung, how to assess the plant's impact and fight for an environmental impact study".
Representatives of the Samsung factory thanked the work of the non-governmental organization led by Bodnár at a public forum held recently.
Bodnár intends to seek legal remedies against the smear campaign of the local Fidesz. "Not only for my own sake, from now on any resident of Göd speaking up will be afraid of being slandered or threatened" – Bodnár told Atlatszo.
Written by Eszter Katus, click here for the Hungarian version of this article. Cover image: Zsuzsa Bodnár is attacked in a press release and flyers.