Hungary by Atlatszo – State advertising spending in Hungary: an unlawful form of state aid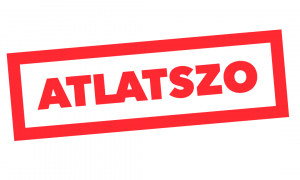 This is what Atlatszo.hu wrote this week:
€46.3 million spent on advertising by 'propaganda ministry' in the last quarter of 2018
Almost half this spending was devoted to political ads run by the government, while the rest was put towards corporate ads of state companies, such as Exim bank, energy provider MVM and the national postal service.
State advertising spending in Hungary – an unlawful form of state aid
For many years now, Fidesz has funded its propaganda media with state resources, thereby ruining competition and distorting the entire Hungarian public discourse. Think tank Mérték Média Monitor, radio station Klubrádió and MEP Jávor Benedek have turned to the European Commission with a complaint about this practice.
See how Hungary's score changed over time in Transparency's Corruption Perceptions Index
Hungary improved its score by one point compared to last year.  We visualized the data to show you how Hungary's score and rank changed in the past few years – and how it compares to other countries in the region.
The Hungarian National Museum loaned 14 paintings to Viktor Orban's new office
Last week Atlatszo revealed that the prime minister's new office in the Buda castle has 38 pieces of artwork borrowed from the National Gallery. Another freedom of information request revealed that besides those, 14 other pieces of artwork were loaned to Orban's new office by the National Museum.
Here is your reading list about what is going on in Hungary:
CNN: Why Hungary's state-sponsored schoolbooks have teachers worried
Flick through a Hungarian history book for high school students, and you're left in no doubt about the government's view on migrants: the section on "Multiculturalism" opens with a photo of refugees camped under a Budapest railway station.
France24: Ex-Macedonian PM says death threat forced him to flee
Macedonia's fugitive former premier Nikola Gruevski said Saturday he fled to Hungary despite being sentenced for abuse of power after he received a threat that he would be killed in jail.
Reuters: Audi's Hungarian workers end one-week strike: trade union
The strike of thousands of workers led to a halt in production at the German carmaker's local unit which contributes an estimated 1.4 percent to Hungary's gross domestic product.
The Guardian: Orbán, my dad and me – video
A Guardian film-maker and his father, who left communist Hungary for Britain in the 70s and now supports the nationalist prime minister, Viktor Orbán, take a road trip through the country in the hope of understanding each other and overcoming their differences.