Hungary by Atlatszo – The Orban government spent €216 million on propaganda and fearmongering in the past 8 years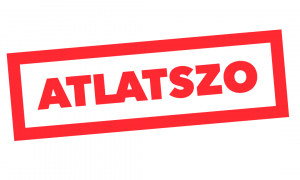 This is what Atlatszo wrote this week:
Atlatszo's story about the luxury vehicles used by the governing elite awarded Transparency-Soma Prize for investigative journalism
Katalin Erdélyi, Attila Bátorfy, and Dániel Németh were awarded the Transparency-Soma Prize Friday night for their article about the luxury vehicles that Orban and the governing elite are using. The Soma Prize is the most prestigious award for investigative journalism in Hungary.
The government of Hungary spent €216 million on propaganda and fearmongering in the past 8 years
The Hungarian government spent approximately €216 million at today's exchange rate on propaganda and fearmongering in the past eight years. Our infographics also reveal that taxpayer money spent on spreading these messages is growing every year.
Government of Hungary spent a total of $3.54 million on lobbying Washington in 2018
The Hungarian government spent $3.54 million on lobbying in DC last year. This number includes three new lobbying companies that were hired in November: Barnes&Thornburg, Policy Impact Strategic Communications, and Munk Policy & Law.
Mertek Media Monitor: Funding for public service media in Hungary – a form of unlawful state aid?
The expensively operating public service media in Hungary fail to perform their actual public service functions. What they actually do is to ruin the media market while they sell themselves to the government as a propaganda mouthpiece.
Here is your reading list about what is going on in Hungary:
CNBC: Hungary's new 'slave law' risks first general strike since the fall of communism
Passed in December, the modification of the country's labor code could add two extra hours to an average work day. It has sparked intense disapproval from opposition groups, with non-stop protests taking place across the country in recent weeks.
The New Yorker: Viktor Orbán's Far-Right Vision for Europe
The Prime Minister of Hungary, who thrives on conflict, has consolidated power in his own country. Now he is turning his attention to the E.U.
Politico: Orbán says he 'must fight' Macron
Hungarian Prime Minister Viktor Orbán said he considers his French counterpart Emmanuel Macron to be the leader of Europe's "pro-immigration forces," and therefore he "must fight him."
Guardian: Viktor Orbán calls for anti-migration politicians to take over EU
Orbán has called for "anti-migration politicians" to take over Europe's institutions after this spring's elections, as he hailed a new partnership between Poland's rightwing government and Italy's populist interior minister, Matteo Salvini.