Hungary by Atlatszo – While protesters were tear-gassed by police, the U.S. Ambassador attended a soccer match with PM Viktor Orban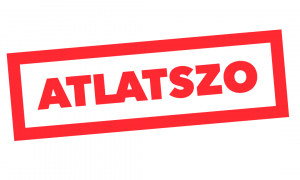 This is what Atlatszo.hu wrote this week:
While protesters were tear-gassed by police, the U.S. Ambassador attended a soccer match with PM Viktor Orban
U.S. ambassador to Hungary David B. Cornstein watched a soccer match last Sunday in Székesfehérvár in the VIP section. One of the teams playing was Mol-Vidi, Hungarian PM Orban's favorite, so it is no surprise that Orban was also present. 
Thousands protest against Orban's government in Budapest, vow to make 2019 'Year of Resistance'
Several thousand people protested Friday night in Budapest against the policies of Viktor Orban's government. The demonstration started at 6 in the evening at the Parliament and ended with thousands walking up the castle hill in Buda to protest in front of President János Áder's office.
Protest and standoff continue at the public service media HQ – Opposition MPs removed from the building by force
Five to ten thousand people demonstrated on Sunday against the Orban government, and the demonstration ended with a few thousand protesters walking to the public service channel's headquarters in an industrial suburb.
Hungarian government spent billions on football academies in Slovenia, Ukraine and Croatia
We acquired and processed all the contracts relating to the Hungarian state support to these football clubs, and we are publishing them now. Here, in the second part of our investigation about Hungarian taxpayer support, we track the €20.1 million that was given to football academies in Croatia, Slovenia, and Ukraine.
The soccer team in Felcsút can get players for free from a soccer academy in Transylvania that receives Hungarian government support
According to a contract, PFLA is the 'professional supervisor' of the Seklerland Academy and thus junior players can transfer from the new academy to PFLA without the latter having to pay any compensation for the training of the young talents.
Your reading list about what is going on in Hungary:
The New York Times: What Is Hungary's 'Slave Law,' and Why Has It Provoked Opposition?
Viktor Orban, the far-right prime minister of Hungary, has been confronted by an unusually persistent wave of street protests after pushing through a bill this month that could require workers to put in up to 400 hours of overtime — a measure that opponents call a "slave law."
The Guardian: 'We won't keep quiet again': the women taking on Viktor Orbán
When the speakers took the stage to address the crowds of protesters in front of Budapest's imposing parliament building on Sunday, they had two things in common. They were all staunch opponents of Viktor Orbán, Hungary's far-right prime minister. And they were all women.
The New York Times: Outside Hungary's State Television: A Protest. On Air: Pigeon Talk.
Under Viktor Orban the country has long been a place of parallel realities. One is created by state media and the hundreds of private outlets owned by a single holding company loyal to Mr. Orban. The other is maintained by a dwindling group of independent, mainly online outlets that still push to hold Mr. Orban to account.
DefenseNews: Hungary signs deal to buy dozens of tanks, howitzers from Germany's KMW
As part of efforts to modernize the country's land forces and replace Soviet-designed gear, the Hungarian MoD has awarded a deal for 44 Leopard 2 A7+ tanks and 24 PzH 2000 self-propelled howitzers to Germany's Krauss-Maffei Wegmann.
Budapest Business Journal: Hungary buys 16 multifunctional Airbus helicopters
Along with the helicopters, Airbus will also provide a comprehensive training and service package for Hungary for the "highest level of operation and availability," the ministry said. The Hungarian Army will now have a helicopter fleet composed entirely of highly cost-effective H145M and H225M aircraft.
Aviation Today: Airbus Helicopters Will Produce in Hungary Under New Agreement
Airbus Helicopters will produce high-precision mechanical parts in Hungary under the terms of a new, long-term partnership. That production is the first example of cooperation under a MoU announced between Airbus Helicopters and Hungary.