Hungary by Atlatszo – Interactive map: Follow Gruevski's escape from Macedonia to Hungary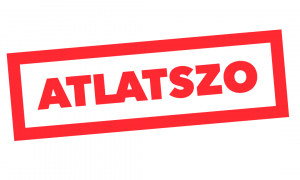 This is what Atlatszo wrote this week:
Interactive map and timeline: Follow Gruevski's escape from Macedonia to Hungary
Atlatszo created an interactive feature tracking Nikola Gruevski's escape from Macedonia. With the help of Hungarian diplomats in Albania, Montenegro and Serbia, he arrived in Hungary where he was eventually granted political asylum.
Orban most probably used a military aircraft to spend an evening in Milan's La Scala
The prime minister and his wife attended a show in Milan's famous opera house, La Scala, on November 15. Coincidentally, one of the airplanes owned by the Hungarian military flew to Milan on the same day.
Real estate company owned by István Tiborcz bought 13 luxury apartments after the elections
Bellavista Apartments Ltd. has already been reported as one of the companies that belong to István Tiborcz's real estate business. The company bought 13 apartments in an elegant part of Budapest.
Companies owned by the Mészáros family won €798 million worth of public tenders so far in 2018
Companies owned by the Mészáros family won 256 billion forints worth of public tenders in the first 10 months of 2018. This is approximately 798 million euros at today's exchange rate. Almost the entire sum appertain to the use of EU funds.
Here is your reading list about what is going on in Hungary:
The New York Times: The Website That Shows How a Free Press Can Die
At the time, the 2015 sale of Origo could have been considered an outlier. Then, Origo became one of just 31 outlets owned by Mr. Orban's allies, according to research by Atlatszo, an investigative news website. Today, there are more than 500.
Politico: Hungarian intelligence facilitated escape of former Macedonian leader
Hungarian intelligence took part in facilitating the escape of a former Macedonian prime minister to Hungary, two individuals with knowledge of the matter told Politico.
Politico: Orbán defends granting asylum to ex-Macedonian PM
Orbán told state radio on Friday, according to Reuters, that "it would have been much more difficult, if not impossible, to defend the Hungarian border without" Gruevski.
Reuters: Gateway for east Europe to the West, Soros-founded school leaves Hungary
Following legal changes widely seen as targeting CEU and strongly criticized by the European Union and rights groups, the university says it will leave Budapest if it does not get guarantees of academic freedom by Dec. 1.
DW: EU calls on Hungary to explain asylum for former Macedonian prime minister
Hungary should explain why it granted asylum to a fugitive former Macedonian prime minister if reports about the incident were true, a senior European Union official said on Wednesday.