Hungary by Atlatszo – Government spent €67 million on reviving weapons manufacturing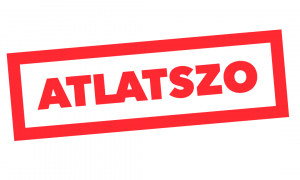 This is what Atlatszo.hu wrote this week:
How Orban travels to soccer matches abroad is kept secret, but we found another private jet he might have used last Thursday
There was only one private jet that flew from Budapest to Thessaloniki on October 25, and came back the following morning, which suggests that Orban and his friends used that plane. We asked the prime minister's press chief about how Orban traveled to Greece, but he did not reply to our inquiry.
Hungary spent €67 million on reviving Hungarian weapons manufacturing
Prime minister Viktor Orban has been working on strengthening the military of Hungary for years, and he has also been trying to make the military more popular among citizens. The brand new, €67-million firearm factory is part of this push.
Police investigation into overheated river at Paks NPP after report by MEP Benedek Jávor
According to Hungarian regulations, if the water temperature reaches that point, the nuclear plant has to be shut off. It was not, but there is a suspicion that water temperature did reach 30 degrees. Hungarian MEP Jávor Benedek filed a report at the police and now the case is being investigated.
Your reading list about what is going on in Hungary:
PBS News: Hungary's extremism may be harbinger of Europe's political future
Orban was once thought to be the best person to lead a sphere of former Soviet states toward western-style democracy, but he has instead taken the country on a more populist course.
The New York Times: The News Is Bad in Hungary
If you're wondering what attacks on the news media around the world mean for the future of democracy, it's worth a trip to Budapest. Consider it a cautionary-tale vacation.
AFP/Guardian: Hungary court acquits 'morally incorrect' journalist who kicked refugees
A Hungarian television camera operator who made headlines in 2015 after tripping and kicking migrants fleeing police has been acquitted by the country's supreme court.
The Slovak Spectator: The people charged with Kuciak's murder reportedly bought weapons in Hungary
Two Hungarians had been detained and interrogated for several hours, but because the police classified them as witnesses, they were eventually released.