Hungary by Atlatszo – Government allocated €18.2 million of taxpayers money on advertising campaign against Sargentini, Soros, and Verhofstadt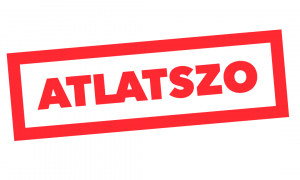 This is what Atlatszo.hu wrote this week:
Hungarian government allocated €18.2 million of taxpayers money on advertising campaign against Sargentini, Soros, and Verhofstadt
The 'Propaganda Ministry,' signed a contract worth  5.9 billion Hungarian forints (€18.2 million) for 'tasks in connection with government measures significantly affecting citizens' lives.' Within six days, an advertising campaign targeting Judith Sargentini was launched.
Fidesz mayor allows his own grandmother to rent an apartment owned and renovated by the town
An apartment owned by the Tiszafüred municipality has recently been renovated. After the works were finished mayor Imre Ujvári made a decision to allow his own grandmother to rent the apartment. This was the second apartment given to a family member of Ujvári within a year.
Atlatszo on Vsquare: How Orban's media empire is smearing Atlatszo
Government-aligned propaganda outlets, working in unison, launched an attack against Atlatszo and its editor, Tamas Bodoky. This is a perfect case study of how Hungarian government propaganda works. This is a case study of how Orban's propaganda machine works.
Your reading list about what is happening in Hungary:
CNN: Hungary's top diplomat: Let us reject multiculturalism
Christiane Amanpour speaks with Hungarian Foreign Minister Peter Szijjarto about his government's enthusiastic campaign to keep Hungary homogenous and Christian.
BBC: Diplomats thrown out in Ukraine-Hungary passport row
Ukraine gave a Hungarian consul three days to leave, after a video emerged allegedly showing the diplomat issuing Hungarian passports in western Ukraine.
The New York Times: At War With Russia in East, Ukraine Has Worries in the West, Too
The audience, gathered in the Ukrainian town of Berehove, stood mute during the Ukrainian hymn and then burst into boisterous song for the anthem of Hungary, a foreign country.
Hungary Today: V4 Railway Project: Many Feasibility Problems May Arise
The countries of the Visegrad Group have decided to jointly build a high-speed railway connecting Budapest, Bratislava, Brno and Warsaw, but many experts say it won't be economically sustainable.
Reuters: Hungary, Poland challenge tighter EU labour rules in court
Hungary and Poland said on Thursday they have gone to the European Court of Justice to challenge tighter European Union rules on the employment of workers from low-pay EU states.
Yeni Safak: Turkish President Erdoğan to visit Hungary
According to the statement, political, economic and security ties are to be discussed as well as mutual regional and international issues including Turkey-EU relations, irregular migration and terrorism.