Hungary by Atlatszo – Anti-Soros protest in Brussels funded by state-owned energy company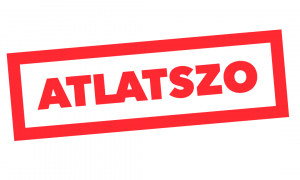 This is what Atlatszo.hu wrote this week:
Anti-Soros protest in Brussels funded by state-owned energy company
In 2016, the state-owned Hungarian energy giant, MVM donated a huge sum to an NGO favored by the prime minister. Atlatszo has been fighting for access to the documents of the agreement between the two entities for almost a year.
Top investigators search for government officials' stolen tech equipment
Two high-level government officials recently had important electronic equipment stolen from them. Police are treating the cases as high priorities: instead of the local police stations, they put top investigators on the two cases.
Here is your weekend reading list about what is going on in Hungary:
Politico: After Parliament slaps Hungary, what next?
After the European Parliament took the unprecedented step of triggering a disciplinary procedure against Hungary, three key players will determine what happens next. Here's a guide to what lies ahead for each of them.
Ádám Fischer/The Guardian: My country is being poisoned by populism. The EU must stand with Hungary
Human rights are under attack from populist and nationalist movements across the world – in Hungary, Italy, Poland, the US and elsewhere. These forces encourage their supporters to look inward and reject the outsider.
Foreign Policy: The End of Viktor Orban's Peacock Dance
As the European Union takes long overdue measures to punish the Hungarian regime, the prime minister appears to be moving from rhetorical to real repression.
Vox: It happened there: how democracy died in Hungary
The true face of modern Hungary isn't gleaming Budapest. It's the immense security apparatus at the border — the barbed-wire fence, the refugee boys sleeping in the dirt, the border guard making trouble for journalists.
The New York Times: Hungary's Democracy Is in Danger, E.U. Parliament Decides
European lawmakers voted by a wide margin on Wednesday to begin a punishment procedure against Hungary for potentially breaching democratic norms, a measure never previously initiated by the European Parliament.
Reuters: Hungary's Orban bets on growing anti-immigrant tide in latest EU standoff
The European Parliament's vote to punish Hungary for flouting democratic standards works in Prime Minister Viktor Orban's favor by letting him pose as a champion of national sovereignty against a remote Brussels elite as EU elections loom next year.
The Conversation: Hungary sanctions: don't expect Viktor Orbán to back down after parliament vote
Hungary and its allies in Europe have tried to frame the debate as being about the difficulties that countries on the periphery of Europe have been experiencing as a result of the increase in the number of asylum seekers.
444.hu/Direkt36: Members of Putin's state machine received Hungarian residence permits through controversial Golden Visa program
A number of influential Russian individuals, including politicians and executives of state companies, received Hungarian residence permits. In several cases, we could confirm that they did it through investment in Hungary's bond program.