Hungary by Atlatszo – To Viktor, the spoils: how Orbán's Hungary launched a culture war from within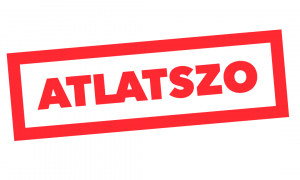 This is what Atlatszo wrote this week:
To Viktor, the spoils: how Orbán's Hungary launched a culture war from within
Prime Minister Viktor Orbán's government turned its attention to the arts, and a full-blown culture war is in effect. We ask what's at stake and what Orbán hopes to get out of it in our story for The Calvert Journal.
Former Diplomat Opens Wine Bar Despite Russian Visa Mill Scandal
A former Hungarian diplomat accused of running a 'visa mill' in Moscow is living free in Hungary. He and his Russian wife, thought to be connected to Russian intelligence services, recently opened a posh bar.
Textbooks publishers sue Hungarian state
Five private textbook publishers are suing after their requests for five-year extensions of the licenses for their textbooks was denied. Their requests were denied without due process.
Your weekend reading list about what is going on in Hungary:
The Washington Post: Amid illiberal revolution in Hungary, a university with U.S. roots fights to stay
"We've been taken hostage," said Michael Ignatieff, the university's president, who may soon have to lead its retreat into exile. "I don't want to do that. But we're coming up to crunchtime."
RFE/RL: Hungary's Orban Vows To Develop Ties With 'Kin' Central Asian States
"Hungary remembers its origin. Europe deems us to be the easternmost Western people. But they also see us as alien because we have no kin there. Hungary will look after its cultural roots," Orban said.
Guardian: State control over academic freedom in Hungary threatens all universities
Universities in Hungary are under serious pressure. Most recently, the government has announced its intention to close down all gender studies courses in the country.
Euronews: Will EU parliament discipline Hungary?
Will Hungary be slapped down by the European parliament? A tight vote's expected next week on whether a disciplinary process – known as Article 7 – should be launched against Budapest.
Reuters: Macron takes election dig at Merkel's party over Hungary
French President Macron took a rare public dig at German Chancellor Merkel on Thursday by questioning her party's ties with Hungary's right-wing leader as the EU prepares for an election next year.
Express: Prince Andrew deployed on 'Brexit diplomacy' mission to Hungary
Prince Andrew will travel to Hungary on a diplomatic visit, as requested by the Government and will meet the nationalist Hungarian Prime Minister Viktor Orban.