Hungary by Atlatszo – Water temperature near Paks nuclear plant was above 30 °C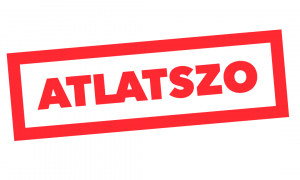 This is what Atlatszo wrote this week:
Water temperature near Paks nuclear plant was above 30 °C, dangerous for life in the river Danube
The water where the cooling water from the Paks nuclear plant enters the river Danube rose to above 30 °C during the recent heatwave, according to our measurements. We decided to check the temperature ourselves because the nuclear plant was reluctant to give us the official data.
Orban's EU-funded hobby train ran empty for 10 days in the past year
Since it began operations in April 2016 the Vál Valley Light Railway has accumulated a total of 39,500 euros in losses. This light railway operates in prime minister Orban's home village of Felcsút. In the last year, its net losses totalled 27,000 euros.
Your weekend reading list about what is going on in Hungary:
Slate: Viktor Orban's Illiberal State Declares War on the Liberal Arts in Hungary
Hungary's right-wing prime minister, Viktor Orban, has boasted of his intention to create an "illiberal" state, and this week took two major steps toward wiping out liberal arts education.
Construction work on the new BMW plant in Debrecen is to begin in the next 12 months. Although the Hungarian president rails against the EU, German automakers and industry are appear unfazed.
Human Rights Watch: University Program First Victim of Hungary Anti-Immigration Tax
CEU suspended its award-winning Open Learning Initiative program for asylum seekers and refugees, just days after a 25 percent tax on any activity supporting immigration kicked in.
Reuters: Italy and Hungary vow to work together on hardline approach to migrants
Italy and Hungary, two fierce critics of European immigration policy, vowed on Tuesday to work together to pursue a new hardline approach to migrants searching for a new life inside the EU.
Buzzfeed: Hungary's Been Criticized For Backsliding On Human Rights. The US Ambassador Says He Hasn't Seen It.
The Trump administration's ambassador to Hungary broke with longstanding US policy in an interview, saying he has not witnessed infringement of human rights on any individual or institution.
The Local Sweden: Hungary demands answers after Swedish criticism
Attacking Sweden as "pro-immigration", Szijjártó said he has summoned Sweden's ambassador to Budapest to explain comments by Swedish Foreign Minister Margot Wallström and Migration Minister Helene Fritzon.