Hungary by Atlatszo – This is how EU funds were stolen in the town of Vác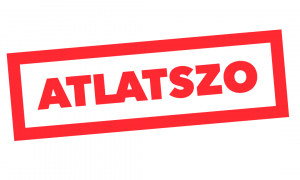 This is what Atlatszo.hu wrote this week:
LED lamps by Orban's son-in-law: This is how EU funds were stolen in the town of Vác
According to a court decision, the municipality of Vác had to share the OLAF document with a concerned citizen and he shared it with Atlatszo. From the document, it becomes clear how the public tender for the modernization for the street lights was rigged.
Cigarette smugglers might have brought the African swine fever to Hungary from Ukraine
Atlatszo investigated why Hungary is still in denial about the epidemic and how and where the virus entered the country. We went as far as Ukraine where we found a pig farm that is hiding a cigarette smuggling operation.
Your reading list about what is going on in Hungary:
The Wall Street Journal: Microsoft Hit With U.S. Bribery Probe Over Deals in Hungary
Microsoft Corp. is being investigated by U.S. authorities over potential bribery and corruption related to software sales in Hungary, according to people familiar with the matter.
Bloomberg: Orban Family Extends Business Ties in Appeninn Deal With Tycoon
Hungarian Prime Minister Viktor Orban's son-in-law Istvan Tiborcz is buying a stake in listed real estate investment trust Appeninn, formalizing the family's connections with a tycoon who is a close friend of the premier.
Euractive/Reuters: Right groups blast Hungary for not providing food to rejected asylum-seekers
Human rights groups said that Hungarian authorities had refused food to some asylum seekers held in the two border camps, which are open toward Serbia, while they await the outcome of their asylum appeals.
Reuters: Water levels in Danube recede to record lows, hindering shipping in Hungary
Water levels on the Danube dropped to record lows on three sections of the river in Hungary on Wednesday due to a recent drought, hindering passenger cruise ships and causing losses to freight shipping companies.
Bloomberg: EU's Populist Icon Orban Wins Trump's Attention in U.S. Reversal
Viktor Orban, the standard bearer for European populism, has become the latest leader to go from pariah to partner in a U.S. foreign-policy shift under President Donald Trump.