Hungarian government spent €8.1 million on its latest 'Stop Soros' campaign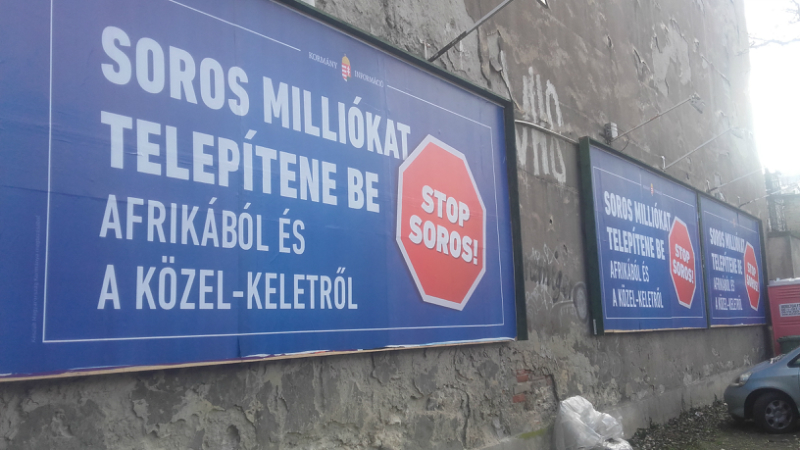 The Hungarian government keeps spending huge amounts of taxpayer money on anti-Soros propaganda. Just in two months – in December 2017 and January 2018 – the Orban government spent €13.5 million on six different advertising campaigns. The most expensive of the six was the one targeting the Hungarian-born millionaire: €8.1 million was spent on anti-Soros ads.
Atlatszo published at the end of last year that the Hungarian government spent €40 million on two huge anti-Soros propaganda campaigns in 2017. But the propaganda work did not stop there: at the end of last year and the beginning of this year new campaigns were commissioned.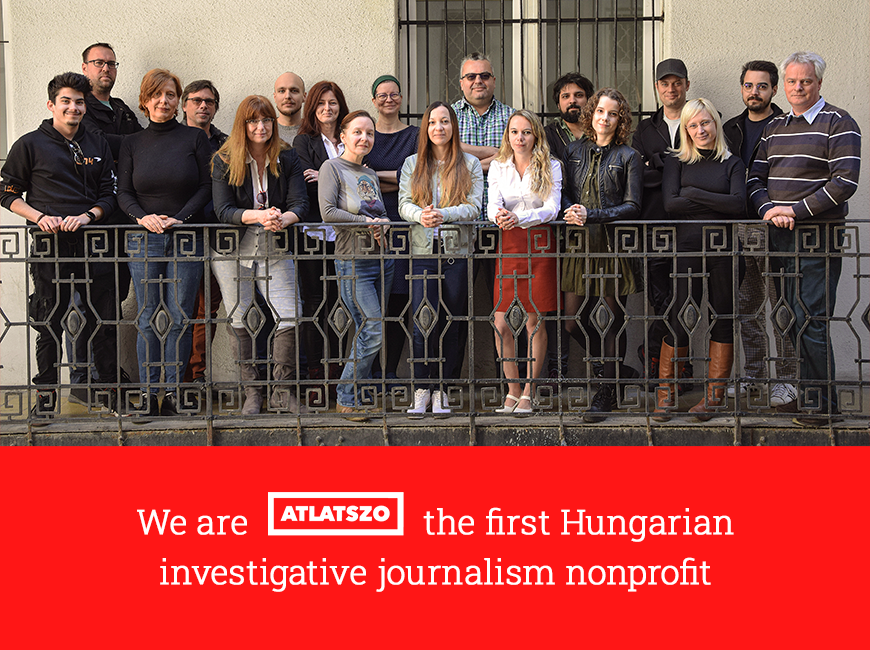 Atlatszo has been tracking taxpayer funds spent on propaganda and we filed a freedom of information request again with the Cabinet Office of the Prime Minister because we wanted to know how much the latest campaign cost.
According to the documents we received, the government ran six different advertising campaigns during this time. It spent €831,000 on promoting the fact that pensioners would be receiving food vouchers (so-called Erzsébet vouchers) before Christmas from the state.
€601,000 was spent on a short film about the Visegrad Four countries. €1,171,000 was spent on promoting an anti-Soros resolution of the Hungarian parliament.  

€553,000 was spent on a New Year's TV spot titled 'Valuables of Hungary and €2,227,000 was spent on 'communicating the government's results': these were TV and online ads about the family tax break, the new electronic tax return system and summer camps.
By far the highest amount was spent on the 'Stop Soros' campaign: €8,124,000 was spent on TV, online, print, radio and outdoor ads in December and January.
However, the cost might easily be higher: the Cabinet Office sent us the data only for these two months and it is likely that the government paid for more advertising in February.
Atlatszo does not only track how much money is spent on advertising but also where the money goes. Taxpayer-funded advertising is used by the Orban government to channel state funds to friendly businesses: the advertising is almost exclusively bought in media outlets whose owners have ties to the governing party.
However, this time we could not complete this task because we got the data from the Cabinet Office of the Prime Minister in pdf format and many pages that contained this information were illegible.
We asked them to send the pages in question again, in better quality, but the pages we received the second time were unreadable again.
You can find the pdf pages we received from the Cabinet Office here and the spreadsheet we created from the data here.
Written by Katalin Erdélyi
You can read the original, Hungarian-language story here.
[sharedcontent slug="hirdetes-english"]