2017 at Atlatszo – Our most important stories of the year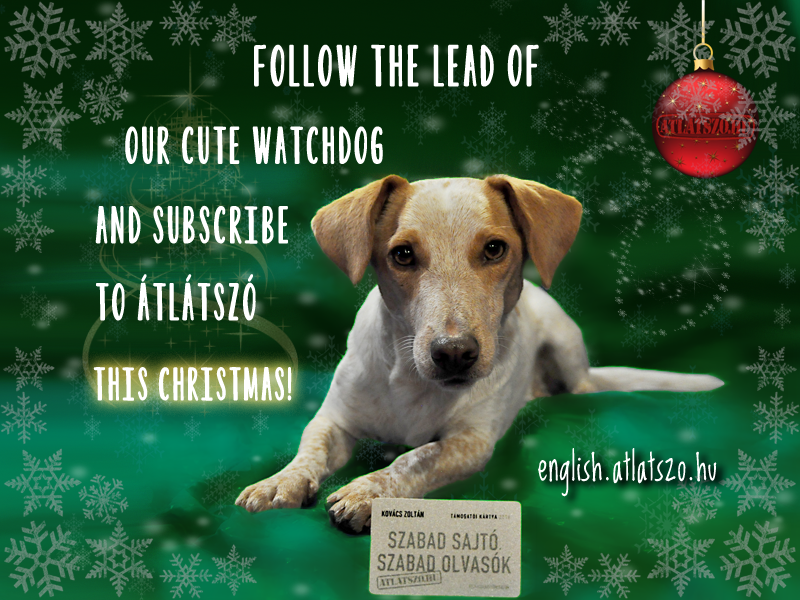 These were the most imporant stories Atlatszo.hu published this year:
Paks II. NPP site does not comply with IAEA seismic safety recommendations
A tectonic fault line runs under the site of the planned Paks II nuclear plant. Moreover, a geologist found traces of earthquakes that happened less than ten thousand years ago and reached the surface. That is, the site for the expansion does not comply with IAEA recommendations.
Azerbaijani slush fund transferred millions of dollars to Hungary in 2012
Atlatszo contributed to OCCRP's Azerbaijani Laundromat investigation by researching an offshore company's Hungarian connections, which received a series of payments totalling over $9 million to a Hungarian bank account in 2012 at a politically sensitive time.
Data visualisation: this is how the Hungarian government is spending EU funds in the Széchenyi 2020 Programme
Atlatszo released the second interactive map that shows how the Hungarian government is spending European Union funds. The latest interactive map visualises projects and payments of the Széchenyi 2020 programme, between 2015 and 2017. Every week, up until the end of the programme, we will update the map with the latest payments.
Hungarian PM met anti-Soros DC lobbyists
The Hungarian government might be getting help in their anti-Soros rhetoric. Morris Reid of US lobbying firm Mercury LLC and David Zaikin met the Hungarian prime minister's staff at the end of June in Budapest. PM Orban Viktor also participated in the meeting for a short time.
Data visualization: mapping the results of state land auctions
The Hungarian government auctioned off an incredible amount of state-owned land in 2015 and 2016. The state put up 290,000 hectares for sale and managed to sell two-thirds of that. Atlatszo.hu spent months mapping this enormous sale of land.
This is how government-friendly news outlets dominate the Hungarian media
Government-friendly media outlets reach more people than all the others when we look at national newspapers, rural newspapers, news magazines, radios or the evening news programs. We summarized our finding in nine charts.
Hungarian PM's favorite oligarch wealthier than last century's aristocrats
Atlatszo put Lőrinc Mészáros's wealth into perspective: we asked experts to help us understand how is wealth compares to the aristocrats between the two world wars. It turns out that he is enriching himself faster than any other person in Hungarian history.
Atlatszo launches project supporting press freedom in rural Hungary
Supported by Open Society Initiative for Europe's grant we are going to give a publishing platform and financial help to colleagues across the country so that they can continue their work as independent watchdogs.
MEPs Project: Hungarian MEPs from the governing party silent about office rent
Atlatszo was the Hungarian partner in the Europe-wide investigation into how MEPs are spending their monthly General Expenditure Allowance that they receive from the European Parliament. None of the twelve Hungarian MEPs from the governing Fidesz party answered our questions.
Life in the Hungarian transit zones: no proper food, medical care or education
An Afghan-Iranian family with three children waited eight months at the Serbian-Hungarian border to be able to apply for refugee status, then they spent four months locked up in the Röszke 'transit zone.' They told Atlatszo.hu about the inhumane conditions inside.
[sharedcontent slug="hirdetes-english"]