High-ranking town hall official allowed to rent apartment owned by the city for fraction of market price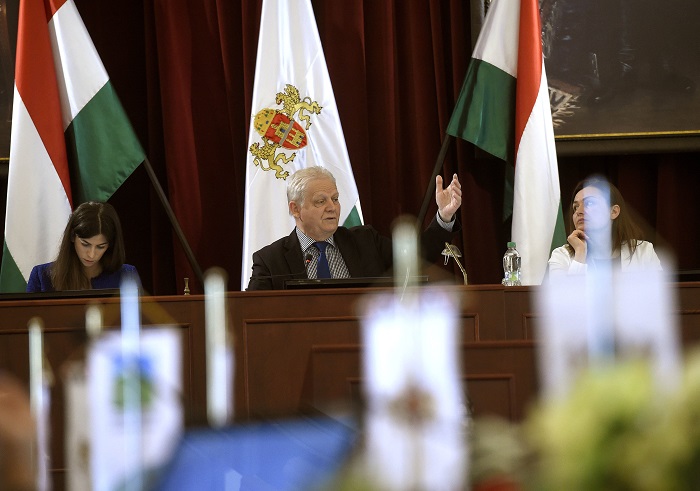 A high-ranking official of the Budapest municipality is renting an apartment owned by the city in the elegant and expensive Castle District. She pays €170 a month in rent, Atlatszo found. The market price for a similar place in the same neighbourhood is €450-600/month, which means that the city is losing hundreds of euros on this deal every month.
This is not the first such case in the Castle District: newspaper Magyar Nemzet reported first that the mayor of the same district was renting an apartment below market price himself. The landlord? The town hall that he himself is heading.
News site index.hu reported a few more such cases in the castle which prompted the public prosecutor to start an investigation about how the castle district municipality is renting out its properties. The mayor claims that this is nothing else but a character assassination attempt.
This latest case uncovered by Atlatszo started in the summer of 2015 when a committee of the Budapest city council decided to rent out the apartment in question. The apartment is owned by the Castle District municipality. In the document that announced the decision about the apartment, both the address and the name of the tenant are blacked out. All we knew was that the city employee in questions had a 3-hour daily commute and requested that the municipality give her an apartment.
Atlatszo.hu filed a freedom of information request to find out the details. When we got the document, it turned out that the tenant was Mónika Bárdonné dr. Benda, the official vice notary of the Budapest Town Hall.
The apartment in question is a two-bedroom apartment in the Castle District, in an elegant street, only a few minutes walk from the main tourist attractions.
The answer to our request also revealed that she was paying €170 for the apartment – which, if you were paying market price, would only get you a room in a shared apartment in a not-so-nice neighborhood of Budapest.
Written by Katalin Erdélyi
You can read the original story in Hungarian here.
[sharedcontent slug="hirdetes-english"]