Despite anti-NGO smear campaign by the government, Atlatszo increases number of supporters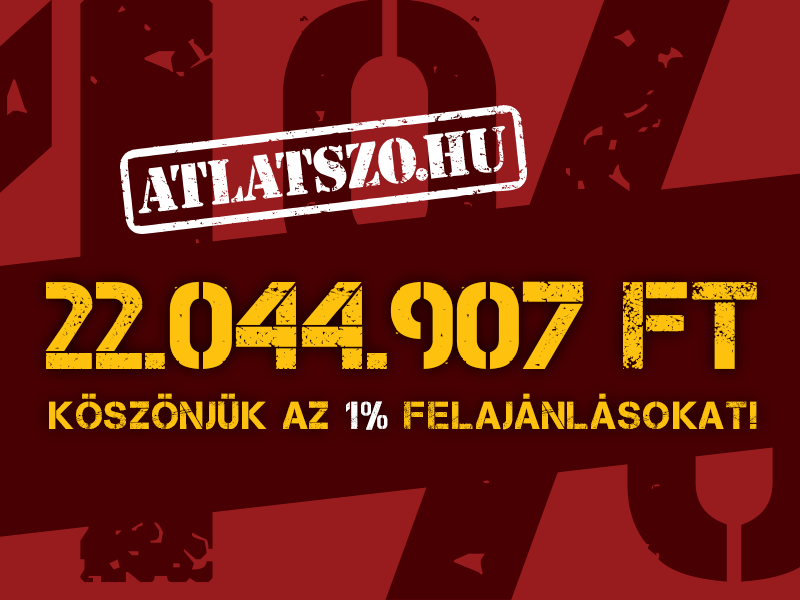 In the past year the Hungarian government did many things to discourage citizens from supporting NGOs: started an anti-NGO and anti-Soros smear campaign, wrote up a list of organizations 'with foreign funding' and even changed the rules of filing taxes so that people might just simply forget that they can direct 1 percent of their taxes to an NGO. However, this did not keep supporters of Atlatszo from filing a request with their tax return saying that they want Atlatszo to get 1 percent of their taxes.
The Hungarian tax code allows citizens to direct 1 percent of their taxes to an NGO and another 1 percent to a church. They have to fill out a form every year when they file their taxes and declare which organization they want to support.
This year 3345 people said they want their taxes to support our organization. Last year this number was 2587. This means more than financial support: this strengthens our legitimacy as well, especially considering that the government-supported NGOs managed to convince fewer than 400 people to support them when filing their taxes.
This has been the third year when the majority of Atlatszo's budget came from our readers: from micro-donations, subscriptions and from those who gave 1 percent of their taxes to us. According to data published by the Hungarian tax authorities on Friday, 3345 people gave more than HUF 22 million from their taxes to Atlatszo.
This means a 23 percent rise in the number of our supporters. Atlatszonet Foundation is the 45th in the list of churches and NGOs on the list of organizations that received support in the 1 percent-system. If we do not count churches, Atlatszonet Foundation is placed 31st. If we look at media organizations, the results look even better: we are second, closely behind Szabad Sávért Foundation, the organization that supports Klubrádió.
The amount of money Atlatszo was given by people directing 1 percent of their taxes to Atlatszonet Foundation
This is an amazing result considering that NGOs that receive financial support from abroad or from any foundations supported by George Soros are under constant attack from the government's propaganda machine. Also, most probably because of the changes in rules of filing taxes, many people did not fill out the form where they can tell the government how to spend that 1 percent. This resulted in much less tax money for NGOs: people 'left' HUF 1 billion in the system if we compare it to last year's results. This is how much more money people directed to civil society in 2016.
We are convinced that the number of people directing their taxes to certain NGOs is one of the most important and most reliable indicators of their public support.
In times like this, when the government is fervently trying to discredit independent grassroots organizations, the number of supporters is a very good sign that these NGOs enjoy broad public support and legitimacy.
[sharedcontent slug="hirdetes-english"]